December 2019 Marketplace
Thermal Camera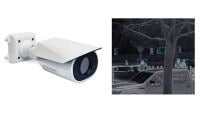 Avigilon Corporation's high-resolution H4 Thermal camera combines patented Avigilon technology with heat-sensing capabilities, improving perimeter security in poor visibility areas, difficult lighting conditions, absolute darkness, and partially camouflaged areas. Paired with Avigilon's self-learning video analytics software, the camera detects and classifies people, vehicles, and objects, notifying and empowering end users with information about potentially critical threats. Along with mitigating lighting conditions, these thermal cameras will enable users to see more accurately from longer distances and can handle environmental factors such as dust, debris, smoke, and foliage. The bullet-style camera has a multi-environment design that operates in extreme environments and features an uncooled thermal sensor.
Access Control
ASSA ABLOY introduced two new opening solutions: the Securitron M380E EcoMag Magnalock and the Adams Rite G100, a wireless digital glass lock. The Securitron M380E EcoMag provides increased efficiency over previous M380 models, as well as a simplified installation. The surface mounted, digital Adams Rite G100, paired with Aperio technology, can retrofit access control capabilities for single or double frameless glass door applications without any cutting or drilling. The door locking solution also integrates with existing access control system software, supporting single card or dual-factor authentication. The Securitron M380E EcoMag offers increased energy efficiency by reducing energy consumption up to 80 percent. This magnalock can sense when a door is propped open and can adjust the power the magnet draws. The resulting decreased power draw means a smaller energy footprint.
Mobile Payment
Open to the first mar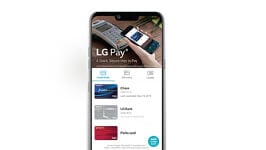 ket outside of South Korea, LG launched the LG Pay mobile payment service, supporting Mastercard and Visa in the United States. The Convego CloudPay service from G+D Mobile Security is used for deployment, provisioning, and lifecycle management of virtual payment cards. The service enables users to quickly add their physical Mastercard and Visa payment cards to their mobile phones in a virtual form. Users can then use their smartphones to pay at any contactless terminal that accepts Mastercard or Visa. The cooperation with G+D Mobile Security enables LG to scale transparently across payment schemes and increase security for its mobile payment service. Since Convego CloudPay supports numerous payment systems, LG will be able to easily extend the payment service to other payment service providers and make it available to users with a consistent user experience.
Video Management
Johnson Controls announced the release of the newest version of Tyco victor video management and VideoEdge NVR systems, which unifies victor/VideoEdge and Tyco Software House's C•CURE 9000 security and event management platform. Version 5.4 supports hundreds of cameras and facial biometrics, provides video media encryption, and improves management and organization of live and recorded video, including in C•CURE Unified environments. The solution also addresses file tampering and remote and local sabotage risks by encrypting the media stored on the NVRs. Other new functionalities include enhanced device addition, which adds flexibility and cuts down on time spent adding or editing cameras connected to the NVRs; integrity reports and audits for missing or modified media; and parallel recording of two video streams, providing a lower-resolution option for fast download.
Port Switch
Communication Networks (ComNet), a manufacturer of fiberoptic transmission and networking equipment, introduced a new 12-port Gigabit managed Layer 2 switch that includes two 10GigE uplink ports designed for high-bandwidth usage requirements, such as smart cities and connected vehicle applications. The switch features eight dedicated 10/100/1000BASE-T(X) RJ-45 ports compliant with IEEE802.3af/at PoE, two dedicated 100/1000/2.5GBASE-X SFP ports, and two dedicated 1000/2.5G/10GBASE-X SFP ports. The switch is designed to protect the network on which it is used, offering multiple redundancy protocols to keep the network free from points of interruption. Power over Ethernet (PoE) can deliver 30 watts of power to all eight copper ports.