How Temporary Barriers are Changing Event Security Strategies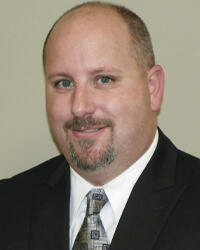 Staying one step ahead by identifying vulnerable areas, and securing them, is critical to staving off vehicular attacks. That means being able to deploy security equipment in tough conditions at a moment's notice. Such equipment exists—portable temporary barriers.
Terrorists typically don't go where they see barricades, so placing them wherever attacks can happen dramatically reduces security risks. Temporary barriers are often used to protect facilities while permanent ones are being built. Plus, they are effective for the long-term where physical conditions preclude permanent solutions.
Their most common use, though, is for when vehicle access is required temporarily. Parking for the football game, allowing emergency vehicles access at street festivals, and establishing a perimeter at high profile conventions are all temporary events needing only a brief solution. These barriers can be deployed quickly and effectively, even in places where it's impossible to excavate for a permanent foundation.
At a stadium, traffic may need rerouting for sporting weekends. The city is having a parade. In either case, sections normally open to traffic will be closed to create pedestrian paths and gathering points. However, these areas still have a need for delivery trucks and certain other authorized vehicles to enter.
---
Authorities want the vehicle stopped but they also want to minimize injury to the driver.
---
Differing from the "hard stop," wanted with anti-terrorist barricades, the soft stop technology of portable barriers decelerates and stops the vehicle in a short distance. This is important because, in many cases, the tragedies that the portables negate are accidents. Authorities want the vehicle stopped but they also want to minimize injury to the driver.
Begin Installation at 11:45 a.m., Have Security by Noon
Moveable, self-contained barricades can be towed into position to control vehicle access within 15 minutes to answer the need of organizations that quickly require a temporary barricade system to address a specific threat or secure a facility during special events.
These mobile, deployable vehicle crash barriers carry crash ratings up to M50, stopping a 15,000-pound (6,804 kg) vehicle traveling at 50 mph (80.4 kph). They are also available in M40 and M30 formats.
No excavation or sub-surface preparation is required. Once towed into position, the portable barricade uses DC-powered hydraulic pumps to unpack and raise and lower itself off its wheels. There is no hand cranking. Wheels are stored along the sides and the vehicle ramps fold out, completing the installation. To move the barrier from that spot to another, the procedures are just reversed.
Who Uses Mobile, Temporary Barriers?
Today, more than 2,500 mobile deployable vehicle crash barriers are being utilized throughout the world. Many are being used in the Middle East to protect U.S. troops from truck bomb attacks.
Within months of introduction in June 2003, the Los Angeles Police Department (LAPD) obtained temporary barriers for a host of duties. During heightened security threats, the barriers can easily be installed to create a safe zone at the outer areas surrounding the Parker Center, the LAPD's headquarters. They are also used for special events, such as Hollywood awards ceremonies like the Academy Awards, major sporting contests, high-profile trials, or in the potential event of riots or natural disasters to provide extra security where it is needed.
Portable barriers were also at both political conventions in the United States, as well as at the Presidential Inauguration events in Washington, D.C., to aid police and military officers in protecting the president, congressional leaders, judges, journalists, other attendees, and onlookers. During the Presidential Inauguration events, no vehicles were able to get into position to cause harm.
Penn State University (PSU) uses seven of these barriers for home football games and special events. Like similar applications at the University of Michigan, Ohio State, Alabama, and others, PSU can quickly deploy these barriers at strategic sites around its campus. After the event, they are quickly taken down and towed to another location.
Portable Bollard Systems Block Vehicles in Hard to Protect Areas
Remember when a terrorist drove a rented pickup truck into cyclists and runners for about 1 mile of the Hudson River Park's bike path in Lower Manhattan, New York City, in October 2017? The vehicle-ramming attack killed eight people and injured 11 others. How can we protect people from attack in places such as this?
Individual, portable bollards provide vehicle barricades in applications such as heavily traveled narrow walkways and roadways or any area that a vehicle can get through. They can also be used as substitutes until permanent bollard systems are installed.
---
During heighted security threats, the barriers can easily be installed to create a safe zone.
---
Up to five portable bollards can be linked together with a cable system and be placed on a road's surface to create immediate protection for a span of 20 feet (6 m). No other installation procedures, excavations, or sub-surface preparations are required. Certified testing demonstrates that a portable bollard system will stop and disable a 15,000-pound (6,804 kg) vehicle traveling at 30 mph (48.3 kph), resulting in an ASTM M30, P3 rating.
Temporary bollards can be installed in conjunction with portable barricades to fill in any gaps to protect people and critical infrastructure at public events such as parades, festivals, sporting weekends, and any place that vehicles could attack transitory events. The combination of the portable barriers with the portable bollards provides fast controlled vehicle access without the time and labor of installation.
Protecting people from vehicle attack is no small responsibility; it's becoming a necessity. Knowing that you have the right equipment in place to protect people from vehicle threat and prevent what is becoming an all-too-common human tragedy brings a peace of mind that no amount of money can buy.
Greg Hamm is vice president of sales and marketing for Delta Scientific. He can be contacted at [email protected].