Happy Holidays from Security Management
The Security Management team wishes you and yours a happy holiday! Our office is closed from Tuesday, 24 December, through Wednesday, 1 January. We look forward to resuming our coverage and bringing you updated content in the new year.
In the meantime, check out some of the Security Management team's favorite articles from 2019:
Global Management: How Security Is Changing in West Africa
Interviews with two security managers, one in Nigeria and one in Ghana, reveal the progress that the profession has made in the region—and the challenges ahead.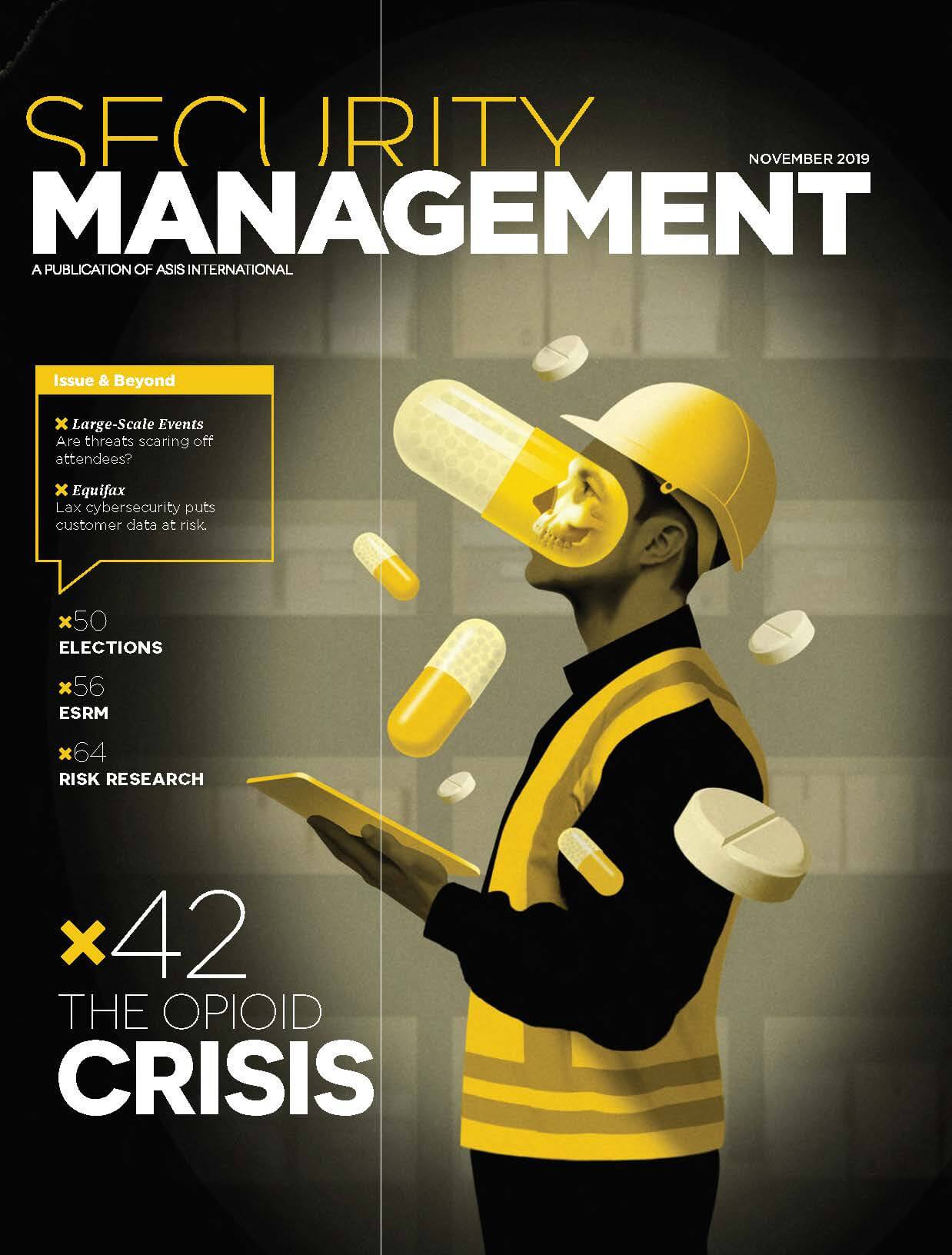 Opioids in the Workplace: Impairment, Illicit Substances, and Insider Threat
The opioid crisis in the United States has crossed socioeconomic, geographic, and political lines, affecting a broad swath of the American population—including the workforce.
Rebuilding Trust After the 2016 Election
U.S. officials work with state and local partners to rebuild trust and enhance election security after Russian interference in 2016.
Entertainment Security: Managing Third Parties
Working with studios, associations, and third-party providers, content creators and owners are constantly trying to prevent the next blockbuster breach.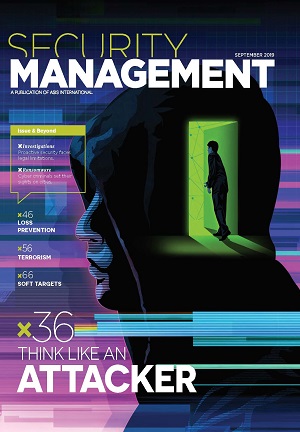 The Emotional Traps of Soft Target Security
After mass shootings, bombings, cyberattacks, and more, is security fatigue starting to take its toll? Jennifer Hesterman shares guidance on how to connect with soft target stakeholders.
Who Owns the San Jose Galleon?
The San Jose galleon sank more than 300 years ago. But a battle wages on over rights to the ship and her cargo.
Starting From Scratch
Land O'Lakes, Inc., hired a security leader to build a program from the ground up. Here's how he did it.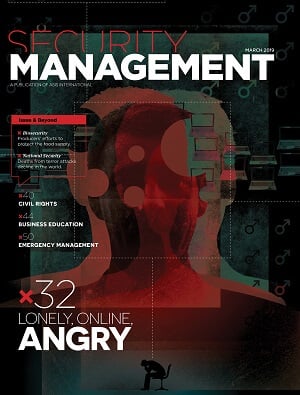 Alone Together and Angry: An Incel Revolution
Incels exist primarily as an online subculture espousing male supremacy and committing acts of violence.
Out in the Open: The Security Challenges of New Office Spaces
Open-concept office spaces are on the rise. The safety and security challenges they present are significant.
The Intoxication Issue
Private parties regularly hire contract security firms. But often, those security officers have not received training in how to interact with, and manage, intoxicated guests.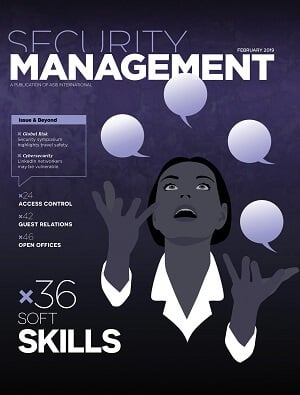 The Hard Truth About Soft Skills
We asked five security industry recruiters about the importance of soft skills. The short answer: communication abilities and emotional intelligence are crucial for managers.
For more Security Management, check out back issues in our Archives.