Book Review: Gray Day: My Undercover Mission to Expose America's First Cyber Spy
Gray Day: My Undercover Mission to Expose America's First Cyber Spy. By Eric O'Neill. Penguin Random House; penguinrandomhouse.com; 304 pages; $17.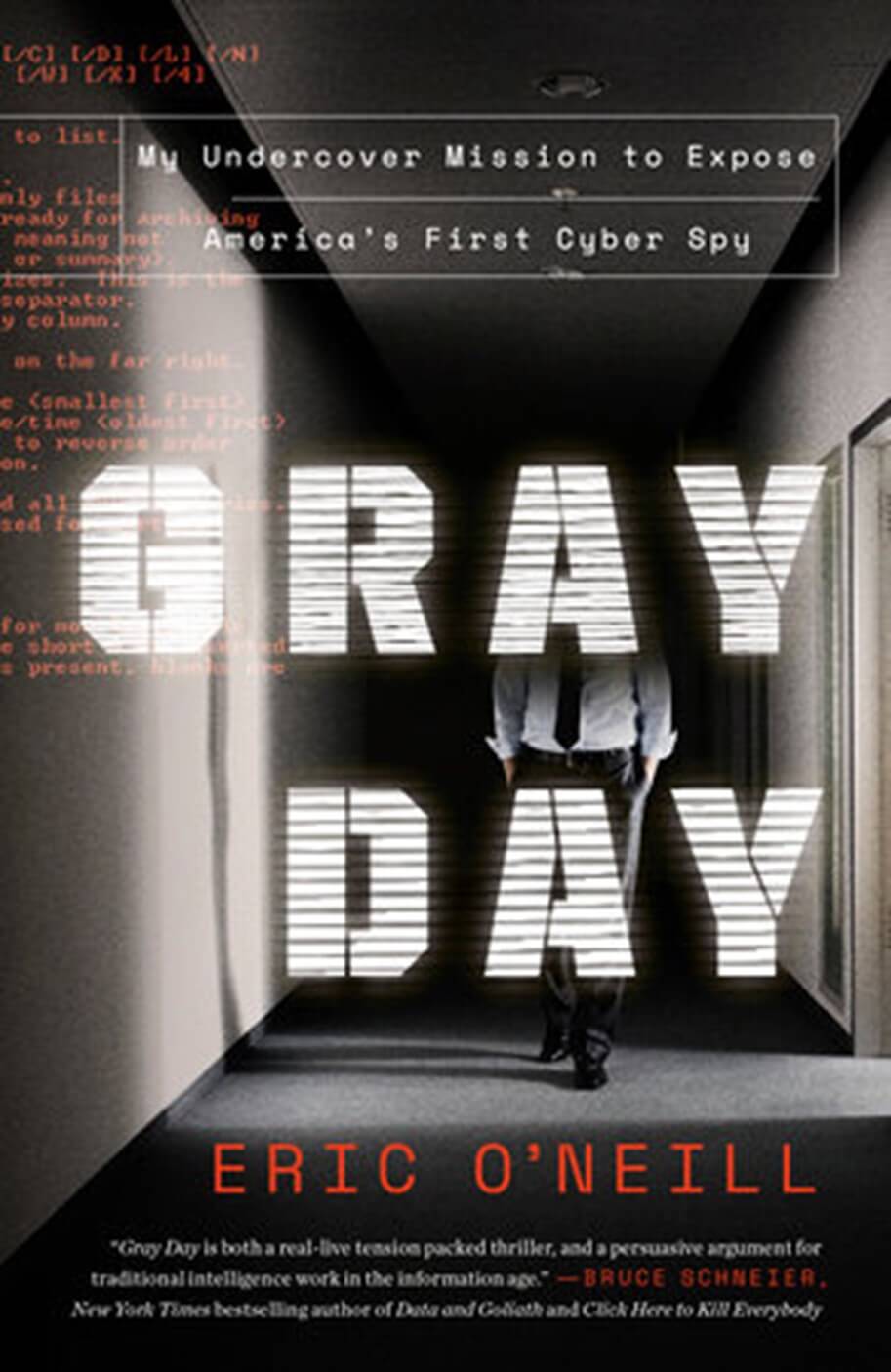 Insider threats are among the most damaging risks to organizations, yet too many institutions have been simply oblivious to them—including the FBI. In Gray Day: My Undercover Mission to Expose America's First Cyber Spy, former FBI agent Eric O'Neill tells the story of his involvement in the investigation and capture of notorious spy Robert Hanssen.
Hanssen, as O'Neill writes, was the most damaging spy in the history of the FBI, and possibly the worst in U.S. history. Every piece of information (and there was a lot of it) that Hanssen gave to the Russians was highly classified. Hanssen was able to carry out his crimes because the internal security at the FBI at the time was seriously flawed. And those flaws made it impossible to catch a trusted insider.
The FBI eventually suspected Hanssen was up to no good but had no direct evidence to pin on him. O'Neill was assigned to share an office with him and directly report to him. Hanssen was a career spy and knew all the tricks to remain stealthy, making the job for O'Neill all the more challenging.
What led to Hanssen's undoing was his trusted Palm Pilot. The data he stored in it was enough to put an end to his 22-year espionage spree.
The book is O'Neill's firsthand account of working with Hanssen and how he was ultimately able to gain access to Hanssen's Palm Pilot. That was the smoking gun needed to get a warrant. O'Neill takes the reader through the ups and downs of sharing an office with Hanssen and the challenges and pressures of the job—which caused some difficulties with his new wife.
This is an interesting and compelling read. And unlike Tom Clancy spy novels, this is a work of non-fiction. O'Neill takes the reader deep into the story of the pursuit and capture of the most notorious spy in U.S. history.
Reviewer: Ben Rothke, CISSP (Certified Information Systems Security Professional), is a senior information security specialist with Tapad, Inc.