Certification Profile: Steven Rivera, CPP, PCI, PSP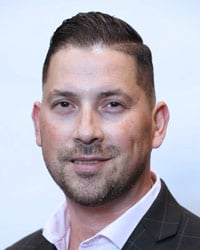 Not long after graduating high school, Steven Rivera started in a position as a security guard at a U.S. Army terminal in Brooklyn, New York. Rivera quickly became entrenched in the field and was promoted to site supervisor two years later.
"What I enjoyed most about the role was the diverse set of responsibilities placed on guard staff and the level of support offered by the client in terms of professional development," Rivera says. "I was regularly offered opportunities for additional training in various safety disciplines, which only made me more ambitious.
To further his knowledge and skill in the security field, Rivera earned a bachelor's degree with a focus in corporate security management from the John Jay College of Criminal Justice. In 2008, he relocated to Toronto, Ontario, where he has worked in post-secondary security. Currently, he is a physical security manager with the University of Toronto Special Constable Service.
Sponsored

Check out this guide to help you assess your school's safety readiness for the upcoming year.
Throughout his career, Rivera continually sought to expand his skill set and develop as a professional. When his employer dispatched him to research new surveillance technologies at ASIS International's largest global event, Global Security Exchange (GSX), in 2015, Rivera had never heard of ASIS, but while at the conference, he realized it could be a great opportunity to learn more about emerging industry trends. Since then, he has attended GSX every year to strengthen his knowledge about the trends and innovations impacting security professionals.
"Quite honestly, my annual GSX attendance is the highlight of my year," Rivera says.
After his introduction to ASIS at GSX, Rivera began to see the many benefits an ASIS membership affords a security professional, and he wanted to elevate his work in the security sector. He was particularly interested in becoming certified.
"As a professional who values education, I was impressed with the breadth of knowledge those with ASIS designations possessed, and I saw how they were viewed as the upper echelon of security professionals," Rivera says. "I knew then if I wanted to reach new heights as a security professional, I had to acquire the same level of knowledge."
Since joining ASIS, Rivera has achieved the ASIS Board Certification Triple Crown—the Certified Protection Professional (CPP), Professional Certified Investigator (PCI), and Physical Security Professional (PSP) certifications.
Even more than the certifications and professional development ASIS offers, Rivera appreciates the community. He says that being a part of the ASIS community feels like being part of the solution. To help give back, Rivera currently volunteers as a CPP course facilitator with his local Toronto chapter.
"There's no greater satisfaction than being part of a community dedicated to helping others, and ASIS membership provides that opportunity," Rivera says.
Profile by Emily Callahan, communications specialist at ASIS International