Certification Profile: Alexander Choren, CPP, PSP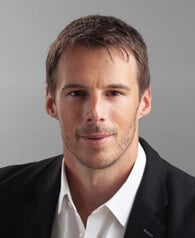 "A great résumé will only get you so far." That's according to Alexander Choren, CPP, PSP, founder and managing director of Rosca Solutions in Atlanta, Georgia, USA—a firm specializing in the protection of critical infrastructure and other irreplaceable assets.
Choren began his career as an electrical engineer providing technology solutions in the world of nuclear security. He felt captivated by the security practice, enjoying the creative approach—in tandem with a thorough understanding—that is required to identify the best solution.
Given his background in engineering, Choren knew he had his work cut out for him as he began his own company to firmly establish his credibility in the security management field.
"As a senior member within the Institute of Electrical and Electronics Engineers (IEEE), I have consistently sought out professional organizations to receive relevant industry information and insights that build value for myself and my clients," he shares. "Project coworkers informed me that ASIS International serves as the cornerstone of the security management profession, so I joined in 2016—mere months after founding my firm."
He set his sights on the Certified Protection Professional (CPP®) and Physical Security Professional (PSP®) certifications to improve his capabilities. He became involved in the ASIS Greater Atlanta Chapter to tap into the collective experience of his local security peers as he prepared to take these exams.
"My ASIS membership has provided multiple outlets for industry engagement and learning that I would not otherwise have had access to," he reflects. "I benefited greatly from local chapter involvement on my way to becoming certified and have become connected with international experts in my field through my involvement in security councils, like the Crime Prevention Community on ASIS Connects."
Following his preparation, Choren passed both the CPP and PSP exams in 2019—both on his first attempt. He has since reaped the benefits.
"Clients, customers, and coworkers need to be assured that you are engaged in security trends and actively involved in a community of other security practitioners," he reasons. "ASIS certification was the most effective opportunity for me to demonstrate my commitment to the security field. My CPP and PSP certifications deliver confidence that I am acting on the latest body of knowledge."
At Rosca Solutions, Choren leads a team of technology-focused engineers and other security-minded professionals to integrate technologies and sculpt new safety regulations for clients around the globe. He makes certification a goal for his team members.
"When someone within our organization attains a certification, it lets me know that this individual prioritizes knowledge expansion and personal growth," he explains. "We reward employees who achieve certification with increased responsibility and greater project visibility."
Over the course of his career, Choren has crafted nuclear security guidelines for an entire nation. He thrives at the intersection of technology and problem solving. The rewarding feeling he experiences from delivering a positive impact for individuals and their communities is the cherry on top of a job well done.
Profile by Steven Barnett, ASIS Communications Specialist