September 2019 Marketplace
VIDEO MANAGEMENT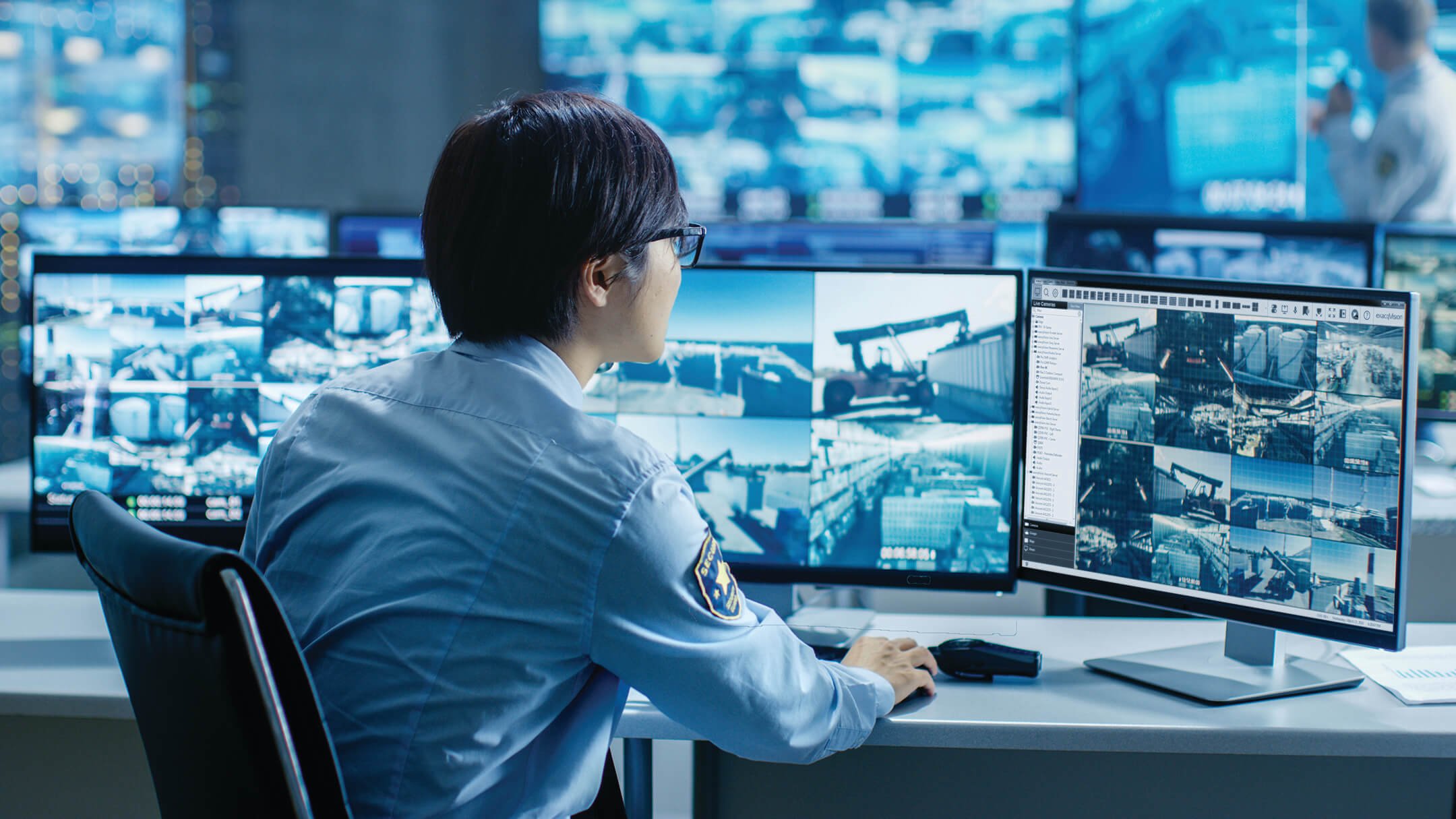 JOHNSON CONTROLS introduced exacqVision video management system v19.03, the latest version of the VMS software, offering intuitive features and simple configuration and maintenance. This latest version provides users with quicker navigation of multiple facility maps, providing control and oversight to security operators who need to respond quickly to security events. The system also allows for customizing cameras' on-screen display to show information like city, state, or custom description. Messages can display in various font colors and text styles, indicating levels of urgency or information categories. When connectivity between a supported Hanwha camera and exacqVision fails, video records onto the camera's SD card until connectivity is reestablished. Upon connecting, the recorded video is transferred, automatically stored, and correctly catalogued.
COMPACT PERIMETER SECURITY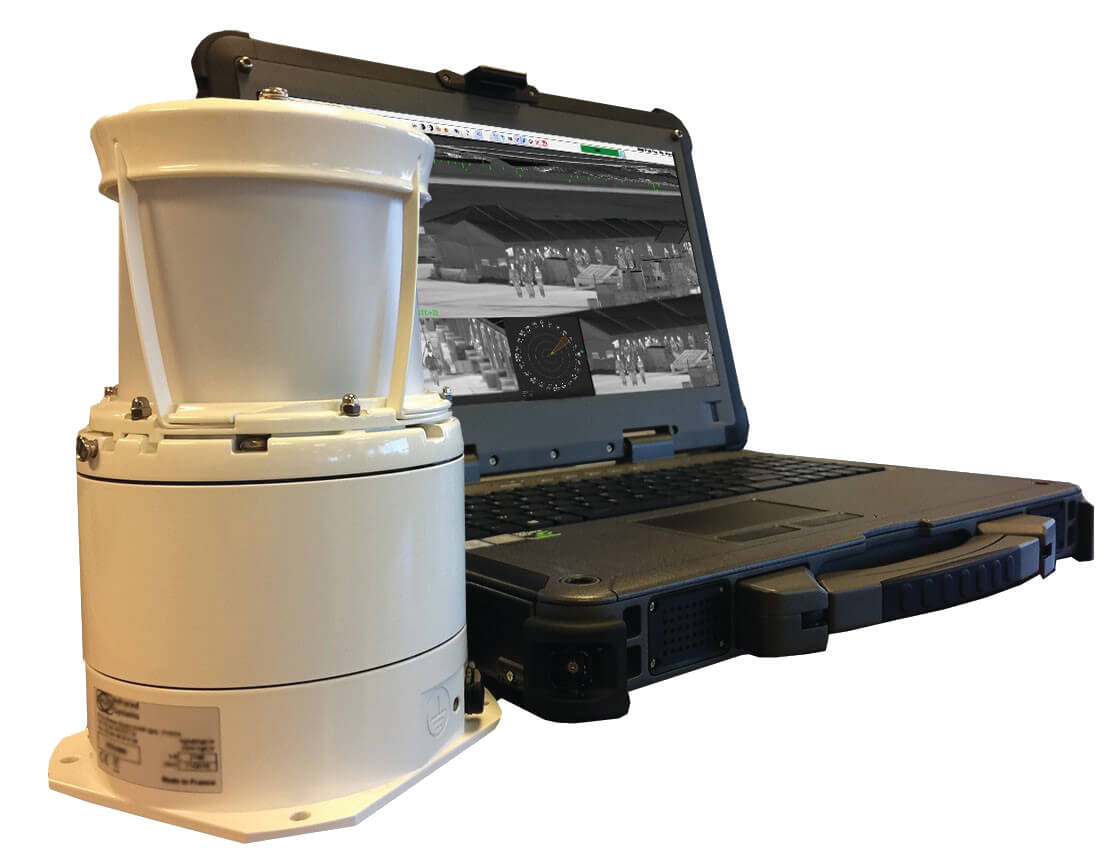 HGH offers its SPYNEL-M panoramic thermal radar for perimeter security and temporary surveillance applications. The 360-degree thermal imager is a compact perimeter security system, particularly adapted to temporary surveillance. The passive and stealthy sensor detects, identifies, and confirms the presence of imminent threats, automatically tracking them. SPYNEL-M's small dimensions and weight allow for an easy transport and a fast deployment. The cost–effective, rugged, and compact solution for wide-area surveillance benefits from the advanced intrusion detection software CYCLOPE, which automatically tracks and detects an unlimited number of targets from any direction.
BIOMETRIC ACCESS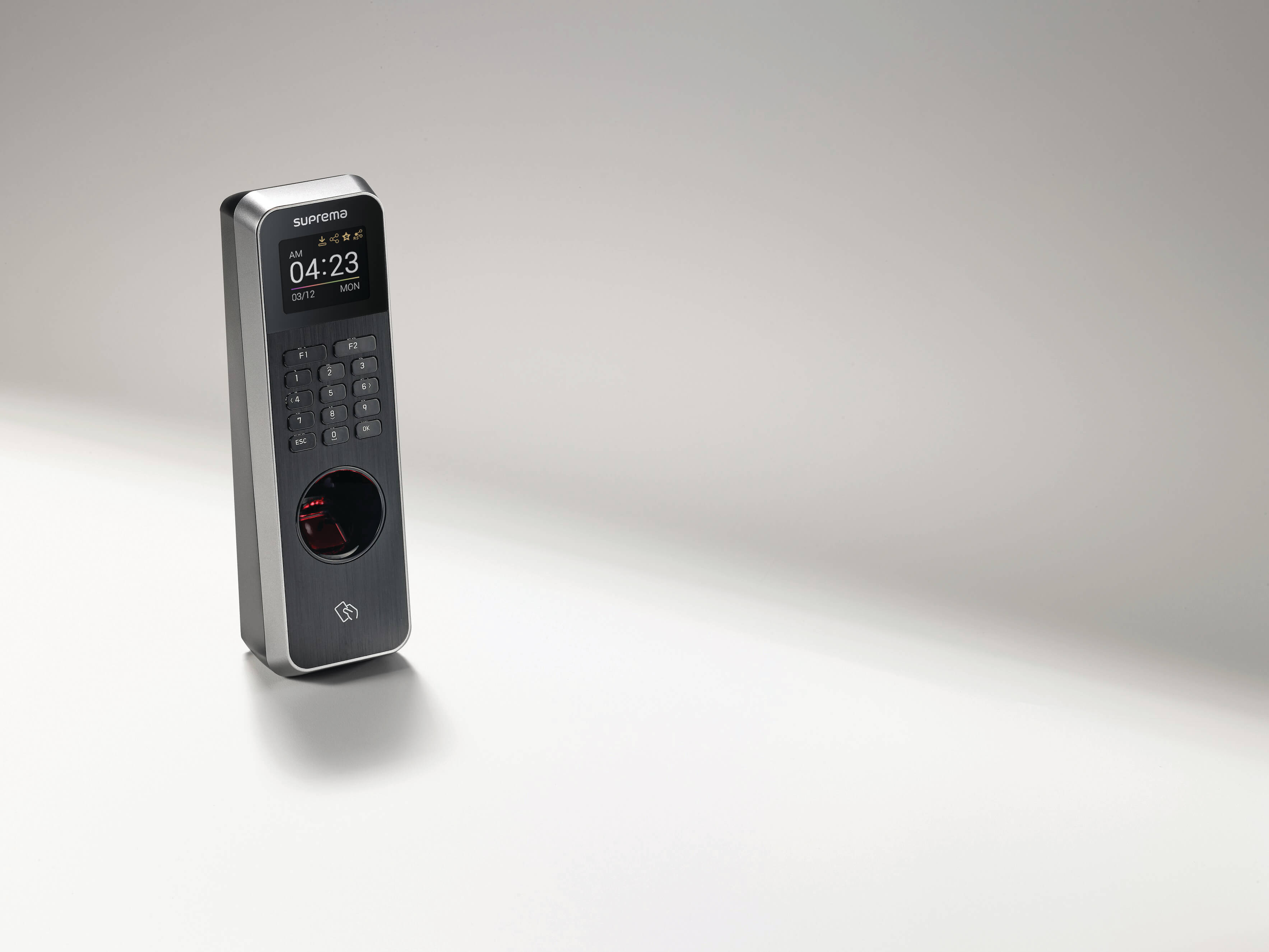 AMAG TECHNOLOGY announced the integration of its Symmetry Access Control v9.1 software with SUPREMA's BioLite N2 and BioEntry P2 biometric readers, allowing Symmetry users to gain access with their fingerprints and credentials. With the integration, the Suprema readers provide end users with several options or access combinations. Symmetry cardholders using the Symmetry Access Control interface can create biometric enrollment. Organizations can implement a combination of pass card, PIN, and biometrics to allow access. The BioLite N2 provides protection against moisture, dust, and liquid in the harshest environments; it also offers use of Suprema's fingerprint algorithm along with its latest optical sensor.
VAPE SENSORS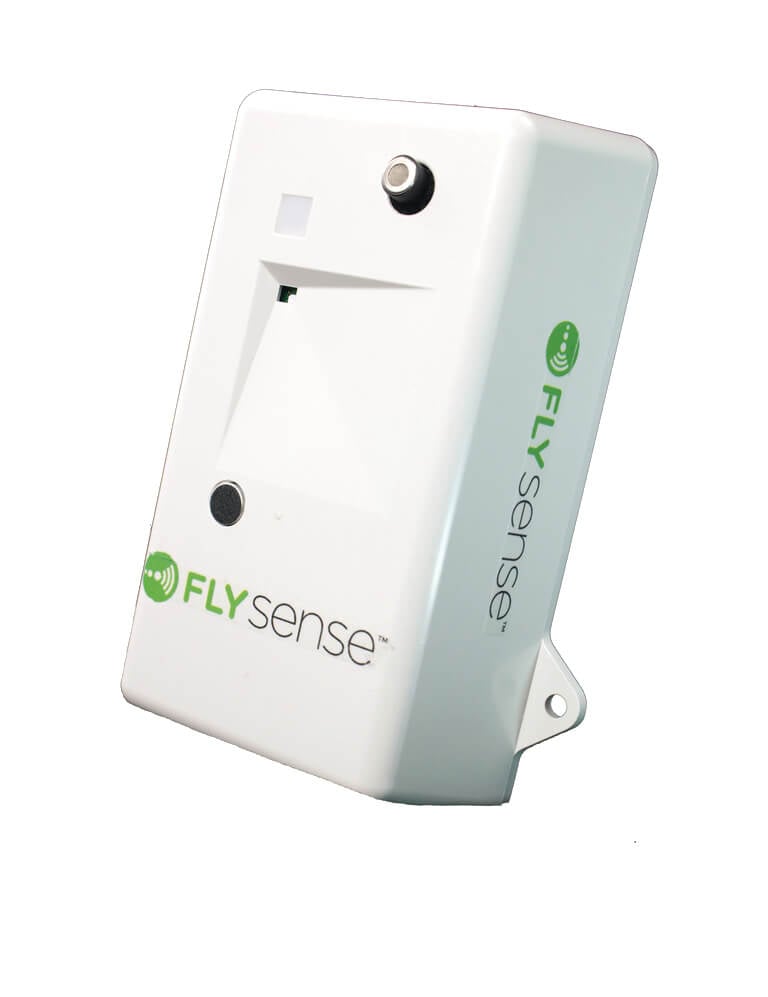 SOTER TECHNOLOGIES announced the latest model of its FlySense vaping and bullying detection and smart alert system, featuring sensor improvements. The new features for the detector include environmental sensors that read temperature and humidity, even in small quantities; 5 GHz Wi-Fi support; and an advanced algorithm to identify and detect volatile organic compounds released by vape pens and e-cigarettes. The sensors also detect sound anomalies that indicate fighting or bullying and send an alert to school administrators. The solution includes proprietary vaping signature technology, remote updates, external camera relay support, and a mobile application that allows students or staff to report safety concerns.
WALL RACK ENCLOSURE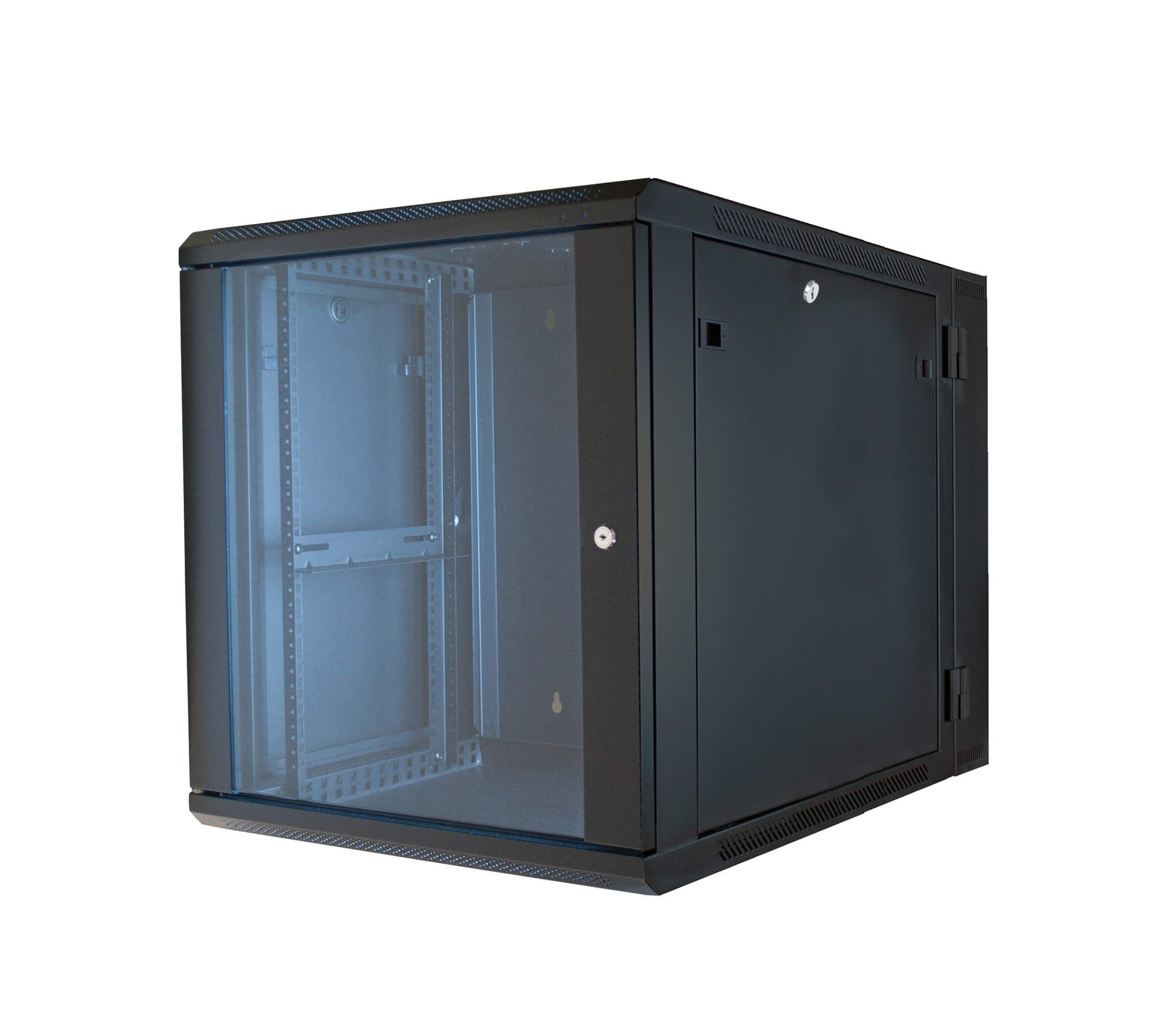 VIDEO MOUNT PRODUCTS (VMP) announced its new ERWEN-12E750 19-inch wall rack enclosure, a deeper version of its ERWEN-12E wall cabinet, featuring 24 inches of usable depth. The rack enclosure offers adjustable 4-post rails, a removable hinged wall plate, reversible tempered glass front door, and optional fans for enhanced thermal management. Additional features include welded steel construction, compatibility with standard 19-inch rack equipment and accessories, rails with numbered spaces with standard 10-32 threading, adjustable front and rear rails, vented top and bottom, top and bottom cable routing knockouts, removable locking side panels, a black powder coat finish, and a load capacity of 120 pounds.
PALM PRINT RECOGNITION
NEUROTECHNOLOGY announced the release of its MegaMatcher Accelerator and MegaMatcher Automated Biometric Identification System (ABIS) multi-biometric solutions, which now include a new palm print recognition modality. The solutions also offer enhanced palm print recognition support in MegaMatcher SDK. Palm print recognition can be used alone or as part of any combination with fingerprint, face, and iris biometrics in both civil and forensic applications. In a recent FVC-onGoing evaluation of the palm print algorithm, the technology achieved top rankings for speed and accuracy.
GUARD TOUR SYSTEM
TRACKTIK SOFTWARE's mobile and Web-friendly guard tour system uses automation to improve the effectiveness and efficiency of an organization's security management operations. The system provides security managers with a custom-tailored, holistic view of their operations, complete with real-time checkpoint logging, reporting, messaging, incident alerting, geofencing/ GPS tracking, and audio–video feed capabilities. The system also provides security personnel on tour support and safety, because they can keep the entire system in their pockets while on the job.