Certification Profile: Caress Kennedy, CPP
​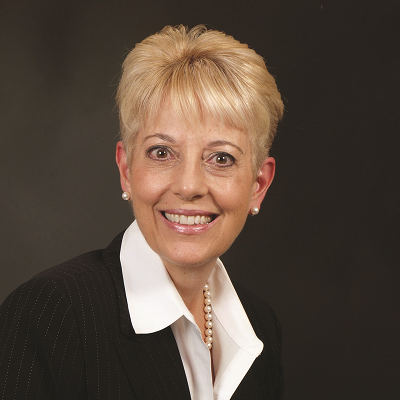 In her role as president of Allied Universal Security Services' Northeast Region, Caress Kennedy, CPP, keeps her focus and her team's concentration on "perfect service and keeping our clients for life," she says. The goal is to understand client needs and problems "so we can provide solutions that raise the level of service delivery and satisfaction."
Kennedy joined AlliedBarton in 2011 as managing partner of the New York/New Jersey region and grew the region to the company's largest in terms of revenue. She was promoted to her current post in 2016 with responsibility for eight states and more than 28,000 employees. That same year, Kennedy earned the Certified Protection Professional®(CPP) credential.
"My motivation was to be sure that I had the requisite skills to act as a consultant to my customers," she says. "The training helped expand my knowledge of security."
While Kennedy had a personal incentive to become certified, she had the same goal for her leadership team.
"I sponsored a large group of them, and we all attended a review session," she says. "I also established a contest to incentivize them to complete the exam." Several members of her team did pass the exam.
Kennedy was recruited into the security field while president of a staffing company. Prior to that Kennedy worked for AT&T, Xerox, and other Fortune 500 companies. One of her priorities at Allied Universal is to "select candidates with the best fit for our clients," she says. "And once they are hired, develop and reward them so they stay engaged."
Memorable moments for her happen when company officers or managers take on extraordinary duties. As one example during Hurricane Sandy, officers saved a passenger in a taxi from drowning in a flash flood by entering the water themselves and risking their own lives. In another instance, a manager and his team volunteer annually to provide security for a Pediatric Cancer Walk.
One aspect of her work that Kennedy finds especially satisfying is the opportunity to keep clients safe by recommending best practices and technology solutions to enhance their programs. She encourages managers to be out in the field, and she leads by example—spending much of her time outside the office.
Kennedy makes a point to take advantage of the education and networking available through her membership in ASIS International. "The conferences and guest speakers at monthly meetings are outstanding," she says. To further round out her professional skills, Kennedy attained an MBA in management from Pace University and completed many other senior leadership courses.
In March 2017, Kennedy received the "Above and Beyond Award for Outstanding Women in Business" from New York's City & State Magazine. She was one of just five women to be selected in the Business category.
While she has forged an impressive career in executive leadership outside of and then in the security sector, she enthusiastically recommends the security field to others.
"It's a growing $40 billion industry, and it helps people," she says. "What could be a better career?"