Deploying New Software Technology to Address Today's Security Challenges
The events of the past year have redefined our normal by transforming how we live and work. As a result, security professionals are facing unexpected new challenges.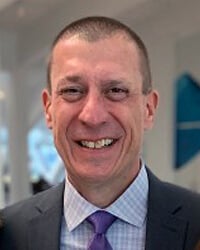 The industry is experiencing an insatiable appetite for surveillance storage and improved cybersecurity to limit critical system and data access, but pandemic-reduced budgets are forcing security and IT teams to do more with less by maximizing efficiency and cost effectiveness. In a recent TechRepublic poll, 62% of respondents indicated tighter 2021 IT budgets, with a priority shift to work-from-home and network security technologies.
Several factors have also changed industry requirements during the course of the COVID-19 pandemic:
Facilities impact. Relocating workers to home offices generated empty facilities with limited access, creating a management challenge for security and IT teams. Remote video monitoring and analytics became an essential tool for securing understaffed sites, powered by remote system access and management capabilities.
Civil unrest. Recent protests and violence demonstrated how video data can be utilized for real-time incident management and post-incident investigations. Citywide surveillance video provides real-time situational awareness to enable organizations to effectively manage protest-type incidents as they evolve, and bodycam video evidence is utilized daily in investigations to protect both law enforcement and citizens. With higher camera counts, better resolution, and longer retention periods, these systems generate massive video storage requirements. Their mission-critical nature often dictates high availability and enhanced data protection to minimize downtime and video loss.
Cybersecurity breaches. Recent high-profile breaches of network monitoring and video surveillance systems reinforced the need for stronger cybersecurity protection. The SolarWinds hack exposed thousands of customers with unauthorized access to critical systems, and in a separate incident, hackers gained access to live and recorded video from over 150,000 surveillance cameras inside hospitals, companies, police departments, prisons, and schools. Organizations must implement policies and procedures to protect against intrusions and develop ransomware protection strategies that include risk assessments, backup infrastructure updates, and emergency storage recovery plans.
Fortunately, newer, proven technologies can help security teams address emerging challenges by maximizing efficiency, protection, and cost effectiveness:
Consolidation. New network video recorders (NVRs) combine nearly 1PB of storage with the necessary processing power and ingest capabilities to match. Consolidated systems reduce hardware and management costs associated with complex compute and storage environments.
Hyper-converged infrastructure (HCI). HCI and software-defined storage eliminate the need for standalone servers by allowing multiple applications and storage to run on the same infrastructure. In mission-critical environments, HCI provides high resiliency with application failover and enhanced data protection. This resiliency protects camera recording, recorded video, and immediate access to recorded video against catastrophic hardware failure -- without the cost and complexity of a fully redundant infrastructure.
Software-defined object storage. Object storage is a relatively new, cost-effective approach to storing large amounts of unstructured data like video. Storage "objects" combine the data, metadata, and a unique identifier to eliminate the scalability and complexity challenges associated with hierarchical file systems. Adoption for video solutions has been slow due to different storage protocol requirements, but storage vendors have overcome those challenges and can now deliver surveillance-ready solutions. Object storage can also deliver cost-effective geographic resiliency to protect against catastrophic site failures for high-risk environments.
Tiered storage. Surveillance video traditionally utilizes a single storage tier, but requirements for increased retention times and redundant video copies are changing that. Many video management systems (VMS) create distinct archive tiers, and some storage providers offer automated tiering software -- enabling archive tiers on multiple storage media, including cost-effective tape with user-transparent retrieval functionality.
Ransomware prevention. Applying data management best practices to surveillance storage systems can safeguard video from ransomware threats. By protecting critical data ahead of time—whether using the 3-2-1-1 backup method (three copies of critical data, stored on two different mediums, with one copy offline and one copy offsite) or storing data in a secure private cloud—organizations can reduce the impact of ransomware on their operations.
Health monitoring and remote management. Deploying remote system management and proactive system health diagnostic tools prevents costly outages and reduces system management costs. Proactive diagnostic tools identify potential issues before they become critical, and technicians can apply the fix using remote management tools, eliminating the need for costly dispatches to access-restricted facilities.

Security teams face more challenges than ever before, but these technology advancements can help them meet the demanding requirements created by today's new normal.
Dave Schatz is the director of surveillance sales for Quantum.