Mysterious Seed Packages Mailed to Addresses Across the U.S.
From North Carolina to Washington State, and many states in between, mysterious packages of seeds that appear to have been mailed from China are showing up at people's houses. According to The New York Times, 27 U.S. state agricultural departments have issued warnings about the unsolicited seed shipments (as examples, see these warnings from South Carolina and Missouri, and an image below of one of the seed packets, provided by the Kentucky Department of Agriculture).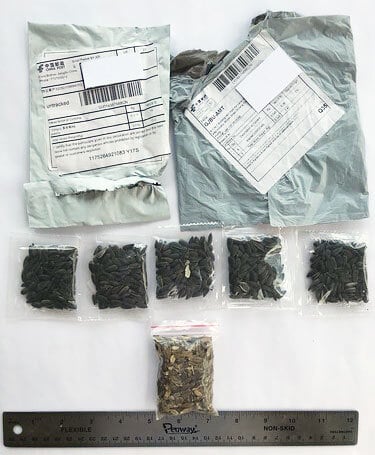 In his state's release, Kentucky Agriculture Commissioner Ryan Quarles said, "At this point in time, we don't have enough information to know if this is a hoax, a prank, an Internet scam, or an act of agricultural bio-terrorism."
The seeds should not be planted or thrown in the trash. Most state warnings instruct recipients of the unsolicited seeds to report the shipment to the United States Department of Agriculture's Animal and Plant Health Inspection Service. Many request that if the package of seeds has been opened, that recipients contact their state's department of agriculture.
On its Facebook page, the Whitehouse, Ohio Police Department says the seed shipments appear to be an online scam called brushing: "A brushing scam is an exploit by a vendor used to bolster product ratings and increase visibility online by shipping an inexpensive product to an unwitting receiver and then submitting positive reviews on the receiver's behalf under the guise of a verified owner."
Seeds and agricultural products are tightly regulated because the damage they can do can be extremely difficult, if not impossible, to counteract. As anyone who has spent any time in the U.S. Southeast during summer can attest, Kudzu is the poster child invasive plant species. Introduced from Japan in 1876 and widely planted in the 1940s to prevent erosion on deforested lands, it quickly took hold—and just kept growing (see an example in the image below). The vine covers 12,000 square miles of the Southeast and counting. That's approximately the size of the entire states of Connecticut and Masschusetts combined.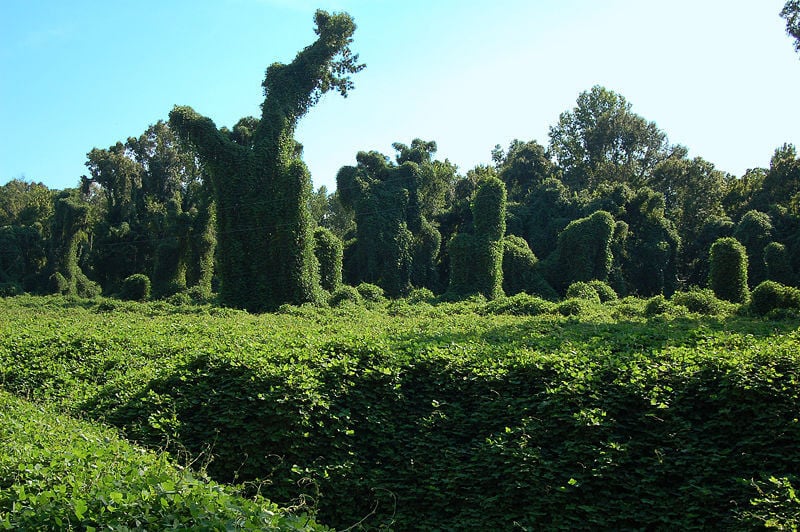 "I want to reiterate: do not plant the seeds," Quarles said. "We don't know what they are, and we cannot risk any harm whatsoever to agricultural production in the United States. We have the safest, most abundant food supply in the world, and we need to keep it that way."