A Cyber Seat at the Table
By 2025, half of asset-intensive organizations will converge their cyber, physical, and supply chain security teams under one chief security officer role who reports directly to the CEO, according to analysis from Gartner in its Predicts 2021: Cybersecurity Program Management and IT Risk Management report. Nearly half of board members surveyed identified cybersecurity as a top source of risk moving forward, and CISOs should expect more scrutiny, support, and resources as a result of the board's attention.


Top Sources of Enterprise Risk for Board Members

Boards of directors with a dedicated cybersecurity committee overseen by a qualified board member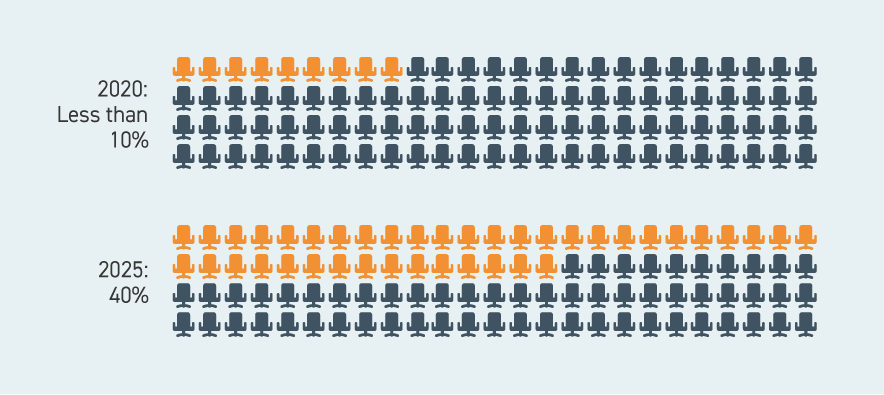 22 percent of directors are dissatisfied with the quality of current cyber risk information provided by management.

2 out of 3 of top-performing CISOs meet at least monthly with business unit leaders, according to Gartner's CISO Effectiveness Index.