GSX 2018 Product Showcase
​​​KEY CONTROL
MORSE WATCHMANS
BOOTH #1657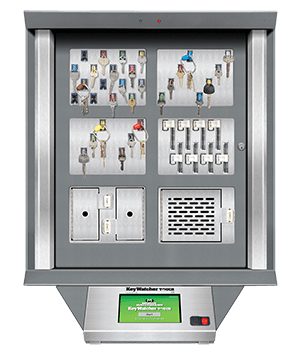 Morse Watchmans of Oxford, Connecticut, offers the KeyWatcher Touch, a modular, scalable key control and management solu- tion with intuitive, time-saving features. Users interact with KeyWatcher through a large, easy-to-use, 7-inc​h touch screen interface. KeyAnywhere enables return of a key to any KeyWatcher in the enterprise. KeyFind helps the user locate a specific key. My Keys Out allows users to see which keys they have checked out, if any of their keys are overdue, and when their keys will become overdue. Full reporting functionality allows admin- istrators to automatically run scheduled reports and receive them via email.​
NARROW STILE LOCK TRIM​
ALARM LOCK (NAPCO)
BOOTH #1543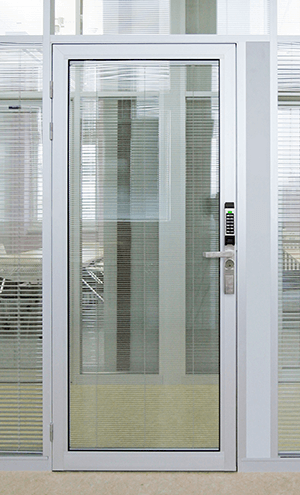 Trilogy keyless access locks offer convenience any- where there's a glass door. New from Alarm Lock of Amityville, New York, the wireless Trilogy Narrow Stile Networx lock trim is weatherproof, all-metal, and vandal resistant. The locks offer automatic lock or free passage schedules to Adams Rite latch lock applications, as well as remote key fob support and emergency global lockdown in seconds. Trilogy Networx locks communicate wirelessly via gateways and have an excellent battery life.
MOBILE ACCESS CONTROL
DSX Access Systems
Booth #3145

DSX Mobile Command from Dallas-based DSX Access Systems, Inc., brings the power of the DSX workstation to an administrator's smartphone. It allows the activation of custom predefined commands, the locking and un- locking of doors, control of alarm points, and the monitoring of system events from a secure, mobile application. Apple and Android versions are available.
SECURITY BOOTHS
Par-Kut International
Booth #1244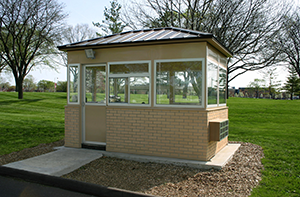 Par-Kut International, located in Metro Detroit, Michigan, builds security booths to order, with flexibility in design layout, appearance, and functional options. Starting with more than 100 floor plans, the company develops a design based on the location's specific needs with regard to traffic flow, hours, staffing, and security level. Once a layout has been determined, the booth will then be outfitted with standard equipment such as heat and lights, air conditioning, tinted glass, additional doors, sliding windows, a built in restroom, bullet-resistant construction, and more. The exterior can have a simple steel finish, colonial style architecture, standing seam hip style roofs, or other custom effects.
MULTI-DIRECTIONAL CAMERAS
​Hanwha Techwin America
Booth #2341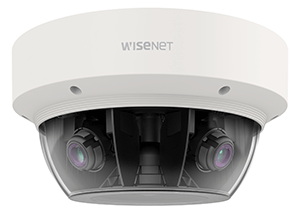 Hanwha Techwin America of Teaneck, New Jersey, offers the Wisenet PNM-9000VQ (four-head) camera, which provides powerful performance at an affordable price. For maximum adaptability, configurable fixed-focus lens/CMOS sensor modules are available in multiple fields of view that can be easily installed onsite. With high frame-rates and a powerful suite of analytics built in, the camera is a perfect solution for hospitals, schools, and retail. The camera allows for individual on-screen displays and a full suite of video analytics including loitering, directional detection, fog detection, tampering, motion detection, and objects entering or exiting an area.
SECURITY SERVICES
SECURAMERICA
BOOTH #2164

SecurAmerica is a privately-held, American-owned contract security services company headquartered in Atlanta, Georgia. The company offers innovative contract security service solutions across the United States, providing uncompromising value, cost effectiveness, and results to clients. Its business model is based on creating and delivering operational excellence to each and every customer by selecting the right people, training them to exceed clients' requirements, and providing them with a culture that is focused on 100 percent customer and employee satisfaction. SecurAmerica strives to deliver legendary service every day to all customers.​
​LIFE SAFETY LOCKS
Marks USA (NAPCO)
Booth #4483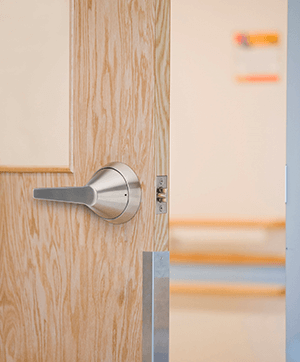 Marks USA of Amityville, New York, developed the Anti-Ligature LifeSaver Locking Solution, an ANSI Grade 1 institutional life safety lockset that addresses managed liability, accident prevention, and life safety in hospitals, behavioral health institutions, and correctional facilities. The ergonomic construction of the levers is designed to restrict the attachment of lines to prevent sentinel events; their shape and con- struction discourage the attachment of lines, or laces to door knobs and levers. In addition, the recessed knobs/levers eliminate the chance of capturing a line between the knob/lever and rosette. The popular push/pull models are optimized for low-torque, hands-free gurney activation.
CREDENTIALS
HID Global
Booth #1737
HID Global headquartered in Austin, Texas, introduced Seos, the next generation of credential technology. Seos provides the ideal mix of security and flexibility for any organization. Thanks to highly advanced encryption and a software-based infrastructure, this technology secures trusted identities on any form factor and can be extended for applications beyond physical access control. Seos allows users to increase organizational security, use HID Mobile Access, and build custom applications.
KEY MANAGEMENT
KEYper Systems
Booth #1871​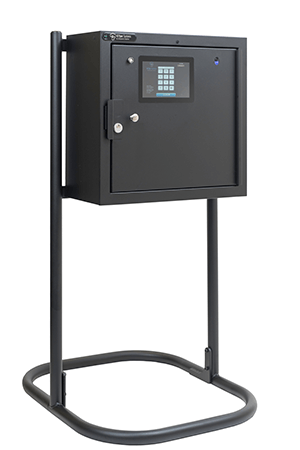 KEYper Systems of Harrisburg, North Carolina, presents the MX+, an electronic key management system. Each 16-gauge, powder-coated steel cabinet holds 32 to 288 keys, and systems can expand to control more than 2,000 total keys. The cabinet is accessed via touchscreen, using either PIN, biometric, proximity card, or smart card. Keys are electromechanically locked into place, and only the requested key can be removed. Keys and assets are tracked in real time using Web- based software, and a complete audit trail is available. Administrators can restrict access by user, key, or cabinet, and a digital camera cap- tures a photo of every check-in and checkout attempt.
PROTECTIVE ENCLOSURES
Safety Technology International, Inc. (STI)
Booth #2929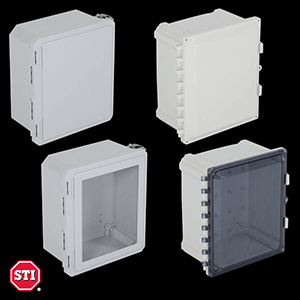 Waterproof, wireless-friendly EnviroArmour polycarbonate or fiberglass enclosures from Safety Technology International of Waterford, Michigan, are durable and reliable, helping to protect devices against weather, vandalism, tampering, and theft. For use where protection from rain, sleet, snow, splashing water, hose-directed water, and impact are needed, the enclosures protect remote annunciators, fire alarm control panels, DVRs, and other electronic products. They come in a variety of sizes and options. Fiberglass enclosures offer a clear or opaque door; polycarbonate enclosures have a tinted or opaque door. All covers have a removable door that is lockable or screw-down. Options include swing panels, back panels, bracket kits, pole mount kits, and more.
SECURITY INSURANCE
Brownyard Group
Booth #3626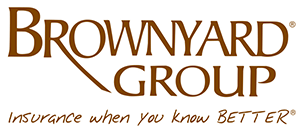 The Brownyard Group of Bay Shore, New York, provides insurance coverage and risk management solutions for the security guard, private investigative, and alarm industries. With more than 60 years of experience covering security concerns, Brownyard offers broad coverage through an admitted insurer. The company handles claims in an expeditious and knowledgeable manner via its in-house claims facility. Brownyard works exclusively through an insurance agent or broker chosen by the client.
LOCKDOWN SOLUTION
Detex
Booth #2851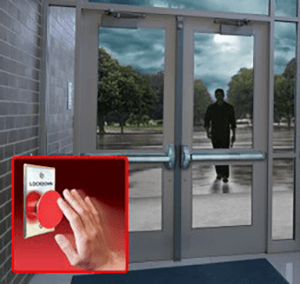 Preventing entry to someone posing an immediate threat can be a serious challenge. Detex Corporation of New Braunfels, Texas, offers the Detex Lockdown system to instantly secure the main doors. Manual lockdown can take valuable time, but using the electrified lockdown system requires only the push of a button located in the administration offices. Making sure unauthorized people don't gain entry, controlling access within the building, and allowing easy exit in an emergency are accomplished rapidly with central control.
PORTABLE DETECTOR
Garrett Metal Detectors
Booth #2740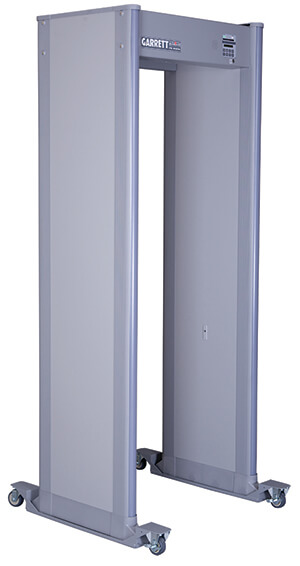 The Walkthrough Caster Set from Garrett Metal Detectors of Garland, Texas, is ideal for stadiums, special events, and school use. The casters, which can be permanently attached, allow full mobility of a Garrett PD 6500i walkthrough metal detector by one person. Detectors can be moved to a secure location when they are not in use and provide an unimpeded exit at the close of an event. The caster assembly is constructed of durable, powder-coated steel for use in all types of environmental conditions.
WIRELESS LOCKS
NAPCO Security Technologies, Inc.
Booth #1543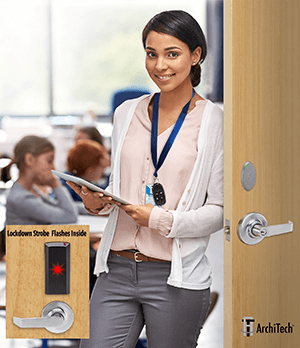 ArchiTech LocDown N90L Series Wireless Keyless Access Networked Locks from NAPCO Security Technologies, Inc., of Amityville, New York, feature a lockdown strobe indicator that flashes bright red to indicate it is in lockdown mode. Lockdown can be remotely activated by pressing the LocDown key fob button. Customizable, it offers a choice of lever-handle, multitechnology ID reader shape, and finish.
SECURITY SERVICES
Prosegur
Booth #3317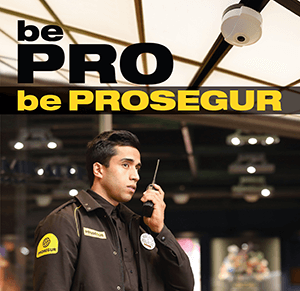 Prosegur of Madrid, Spain, is a global supplier of integrated security services. With more than 40 years of experience in managing the risk of organizations worldwide, Prosegur offers solutions that are custom-tailored to help businesses grow safely and sustainably. A team of more than 180,000 security pro- fessionals work on five continents as consultants, global risk advisors, designers, guards, technicians, engineers, and project managers to deploy high-caliber guarding services inte- grated with advanced technologies in CCTV, access control, alarms, fire protection, and cybersecurity. In addition, advanced monitoring centers with complete ARC capabilities are located in 17 countries.
​ACCESS CONTROLLER
Security Door Controls
Booth #3521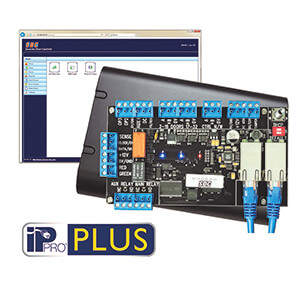 Security Door Controls of Camarillo, California, announced that its IP Pro allows any authorized person to configure and program a secure, multi-door IP-based access control system in minutes instead of hours without the headaches of costlier, more complicated enterprise solutions. IP Pro is a network edge, asset protection, resiliency device that provides safe, secure, easy-to-implement door access control for small to medium-sized facilities. Every controller comes with secure, built-in software to manage up to 32 doors from any standard Web browser to allow for real-time monitoring, user management, and an audit trail that saves up to 5,000 events.
WORKFORCE MANAGEMENT
TEAM Software
Booth #3241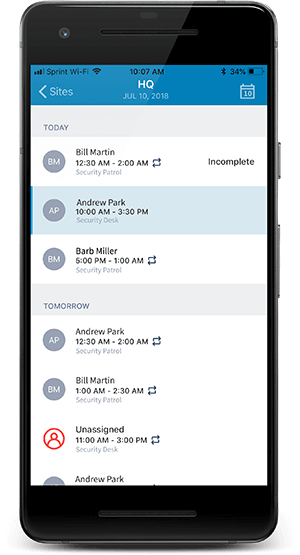 Small businesses with distributed workforces, like security contractors, face challenges and questions such as, "What's going on at my site?" TEAM Software of Omaha, Nebraska, offers all-in-one workforce management with Q. Users can direct, set, and track the operations of a distributed workforce with a right-sized tool set that delivers a connection to the field around the clock. The quick-start tools in Q help users set up people, work, and sites in minutes and move forward.
RF DETECTOR
Research Electronics International
Booth #2076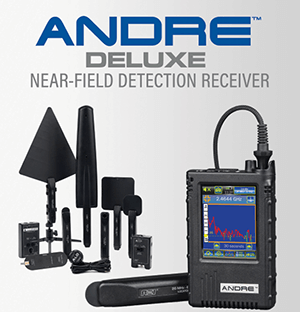 Research Electronics International (REI) of Algood, Tennessee, introduced the ANDRE Deluxe Near-field Detection Receiver, a hand-held broadband receiver that detects RF signal activity and displays a histogram of signal strength over time. The ANDRE Deluxe has an expanded frequency range up to 12 GHz and several new antennas and probes, including a down-converting directional antenna and an ultrasonic probe to detect sound waves beyond the upper audible frequency range for human hearing. It also includes software features such as data logging and a PC data viewer application for chart generation. A tripod and extender pole are among the new accessories. The device can be used to look for hidden electronics, prison contraband, RF emissions, spectrum management, and RF security vulnerabilities.
LCD DISPLAYS
Christie
Booth #2971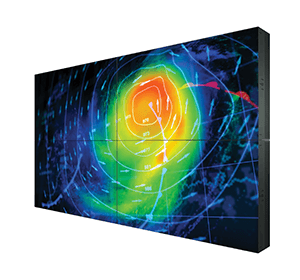 The Christie Extreme Series high-performance LCD displays from Christie of Kitchener, Ontario, Canada, have an extremely narrow 1.7 mm combined bezel width that can create impressive, near-seamless video walls. The series offers an ultrathin installed depth of less than 4 inches with Christie's optional 6-axis mount that complies with U.S. ADA regulations. Displays also have an OPS slot that accepts a variety of embedded processing modules including Phoenix EP. Extreme Se- ries displays are available in a variety of sizes, with remote power options, brightness levels, and other feature options to tailor the needs of each video wall application.
CLOUD SECURITY
Vanderbilt Industries
Booth #2865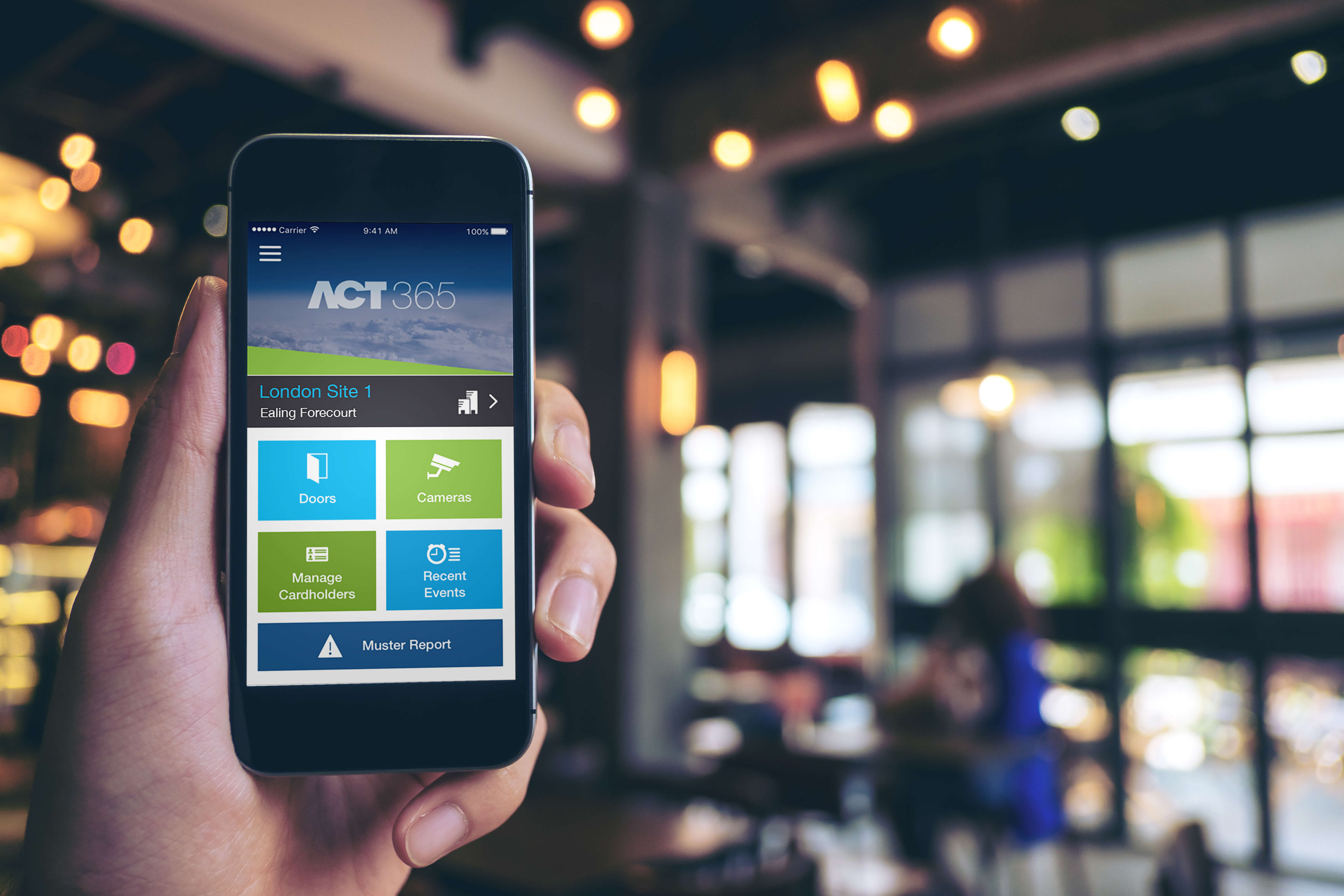 Vanderbilt Industries of Parsippany, New Jersey, introduced a cloud-based access control and video management solution, ACT365, that enables end users to manage their security system from any device at any time. Users can remotely control and manage access to their facilities without a dedicated IT department, giving them the ability to deploy a robust security solution while saving money on infrastructure investments. Users can scale the solution to accommodate additional doors or cameras, as well as view live and recorded video, manage users, conduct muster reporting in an emergency, and review alarms.
SURVEILLANCE SOLUTION
Pivot3
Booth #2471

Pivot3 of Austin, Texas, offers an improved video surveillance solution with better storage efficiency, higher performance, greater resilience, and longer retention times. The large-scale surveillance solution delivers extreme scale at a lower price point by using a highly dense platform with advanced features that support the resiliency required for mission-critical video surveillance applications. It hosts video management software, integrated applications, and storage on a single appliance, but now organizations can support more cameras, more applications, and more data on a smaller footprint with better economics and total cost of ownership.
FIRE PANEL/COMMUNICATOR
NAPCO Security Technologies, Inc.
Booth #1543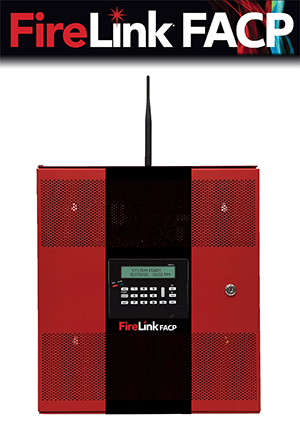 The NAPCO FireLink Integrated Fire Alarm Control Panel and Dual Path Cell/ IP Communicator saves dealers time and money, offering recurring monthly revenue. Made by NAPCO Security Technologies of Amityville, New York, the panel solves communications problems for old buildings with landlines and newer buildings that need cost-effective fire communications. The 8-point all-in-one solution meets NFPA and UL codes with StarLink cell/IP dual reporting built in. Other features Include a power supply and easy cloud-based-programming for expandability to 32 points.
LED VIDEO WALL
Christie
Booth #2971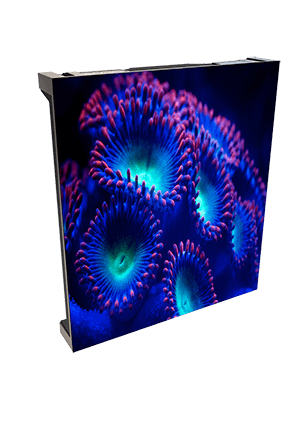 With a host of options found in more expensive LED products, Christie CorePlus displays are designed with a focus on affordability and flexibility. New from Christie of Kitchener, Ontario, Canada, they offer complete front or rear access, the choice of onboard or remote power, and an ADA-compliant direct-mount system. CorePlus is easy to install and service; the system allows users to install the video wall directly on appropriate surfaces, eliminating the need for a costly mounting frame. The displays are available in a range of pixel pitches.
​VIDEO SEARCH
Avigilon
Booth #2037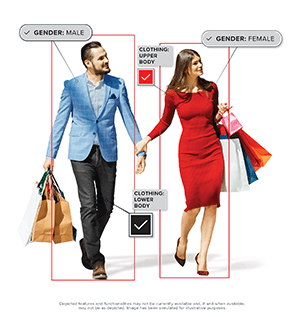 Dallas-based Avigilon introduced Avigilon Appearance Search technology, an innovative, deep learning, artificial intelligence search engine that can sort through hours of footage to quickly locate a specific person or vehicle of interest across an entire site. It dramatically improves incident response time and enhances forensic investigations by enabling operators to build robust video evidence and create a powerful narrative of events. Operators can search for a person by selecting certain physical descriptions, including gender and clothing color. The solution now incorporates the characteristics of a person's face to improve search results when looking for an individual, even if items, such as clothing, change over time.
​​ELECTRONIC LOCKS
Abloy Security
Booth #430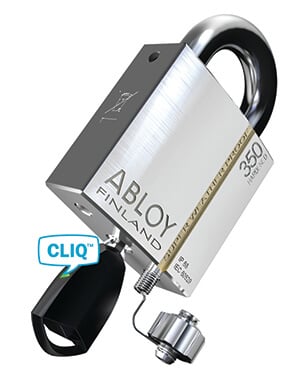 Abloy Security of Irving, Texas, manufactures electronic locks that combine the highest level of mechanical security along with high-security encrypted electronics required to protect critical infrastructure installations. Abloy CLIQ keys can be programmed to operate a single lock or thousands of locks and provide audits from both the key and the lock. The key can be programmed either through a remote installation device or through secure Bluetooth connection to an authorized cell phone. There is no battery in the lock; the power comes from the key. Locks retrofit virtually any lock in the market, including weatherproof padlocks, door cylinders, cabinet locks, cam locks, deadbolts, and custom products.
SECURITY REVOLVING DOORS
dormakaba
Booth #2525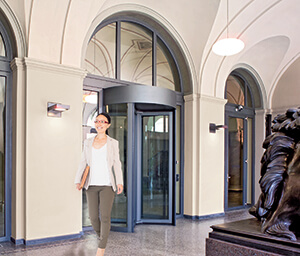 Security revolving doors from dormakaba of Winston-Salem, North Carolina, provide a secure solution for facilities requiring authorized individual access to restricted areas. Doors can be equipped with a contact mat, scales, or a proprietary SRD Vision detection sensor. For maximum security, optical individual access control allows or denies individual passage and prevents tailgating. A sophisticated sensor system in compliance with current safety standards prevents injury. Depending on the security requirements, options include rotating units with emergency exit function or night closure and reinforced bullet- and burglar-resistant glass. All models are available in a wide variety of finishes and can be custom configured.
ACCESS-POWER INTEGRATION
Altronix
Booth #1950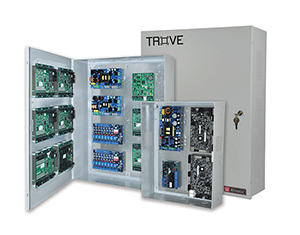 Altronix of Brooklyn, New York, introduces its Trove Access and Power Integration Solutions, which combine Altronix power with access controllers from the industry's leading manufacturers. Trove simplifies board layout and wire management, while providing flexibility and scalability when designing and deploying access systems. Removable backplanes designed for specific access control brands allow installers to easily configure and test system configurations prior to on-site installation, reducing time and labor. Altronix Trove now supports more than 40 brands, including: AMAG, Bosch, CDVI, DMP, Genetec, HID, Honeywell, Kantech, Keyscan, Lenel, Mercury, ProdataKey (PDK), Paxton, Salto, Sielox, Software House, and ZKTeco USA, with more to come.
SECURITY ROBOTS
Cobalt Robotics
Booth #353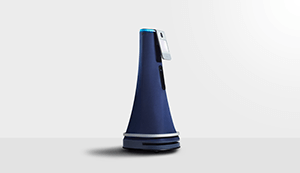 Cobalt Robotics of San Mateo, California, unites the flexibility of humans with the reliability of machines. The service combines the superhuman sensing, unwavering attention, and perfect recall of a robot with the warmth, creativity, and face-to-face interaction of a remote human specialist. The robot patrols autonomously and builds models of normal situations. It flags anomalies such as people, open doors, suspicious items, unusual sounds, and leaks and spills. Once anything out of the ordinary is detected, the robot can either respond autonomously or allow the remote specialist to participate in two-way video chats for real-time response.
VIDEO MANAGEMENT
Christie
Booth #2971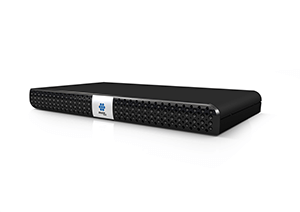 The Christie Phoenix from Christie of Kitchener, Ontario, Canada, enables seamless access and control of audiovisual data from virtually anywhere, through a single, robust system. Its comprehensive tools allow security professionals to simultaneously view, listen to, and interact with any source of information found in a security operations room, regardless of the location.
HIGH-SECURITY FENCES
Alabama Metal Industries Corporation (AMICO)
Booth #1322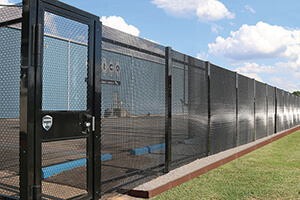 AMICO Security Products of Birmingham, Alabama, offers patented Amiguard and Chameleon high-security fence systems with mul- tiple options of anti-climb and anti-cut versions. Fence designs allow for simple integration of cabling and conduit, in addition to cameras, lights, radar, and other security products. The company also offers security cage and partition systems for all types of interior applications, as well as products suited for electrical utilities, gas companies, airports, data centers, railroad applications, and military installations. Security specialists can help determine what fence products are best for a facility and make sure they integrate with other security solutions.
WORKFORCE MANAGEMENT
TrackTik
Booth #3351

TrackTik of Montreal, Quebec, Canada, offers an innovative security workforce management platform that integrates on-site, mobile, and back-office functions. The powerful Web-based software allows security firms to connect field personnel to management, and subsequently view, analyze, and control their entire security operations in one place. Using cutting-edge technology, TrackTik collects a wealth of historical and real-time data to feed into business intelligence modules and help security firms make proactive security business decisions.
ELECTRONIC ACCESS
SALTO Systems
Booth #1771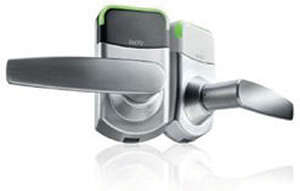 SALTO Systems of Norcross, Georgia, introduced the SALTO XS4 Mini escutcheon, which has a compact, easy-to-install design for easy upgrade. The unit replaces mechanical door locks with the latest electronic access con- trol technology for a wide range of customer ​applications. It is constructed with zinc alloy and offers Mifare-DES-Fire and Bluetooth technologies so it works with conventional smart cards and SALTO's JustIN Mobile app. A large, easy-to-read LED display clearly indicates if access is granted or refused. Readers are available in black or white with a choice of two handles.
NETWORK MONITORING
Patlite
Booth #4022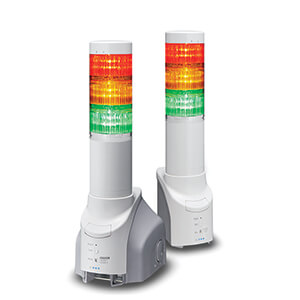 Patlite of Torrance, California, offers the NHL Network Monitoring LED Signal Tower, an Ethernet-connected device that can act as a continuous Ping monitor to avoid critical failures such as a server crashes or breaches. The device notifies administrators in real time of pre-designated network events via visual signals, audible alarms, and emails. It can detect network traffic and application failures, send commands through SNMP, HTTP, and Socket communication protocols, and use the built-in digital I/O to interface with other devices.
WIRELESS ETHERNET
ComNet
Booth #2859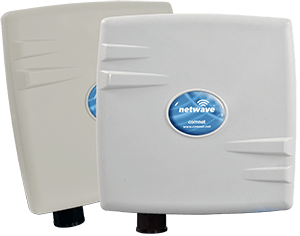 ComNet, Communication Networks of Danbury, Connecticut, debuts a cost-effective wireless Ethernet kit. The NetWave NWK11m is designed as a low-cost, short-distance solution for applications where existing media or the installation of new copper or fiber media is not cost-effective. The system is designed for applications of less than half a mile. It will support
a throughput of up to 100mbps. The NWK11m kit consists of two radios, power supplies, and mounting hardware. The kit is hardened and has an extended operating temperature range and is IP67 rated for resistance to water and dust intrusion. It is easy to set up and operate.
​