Featured Resources: School Safety
School Security Expert Panel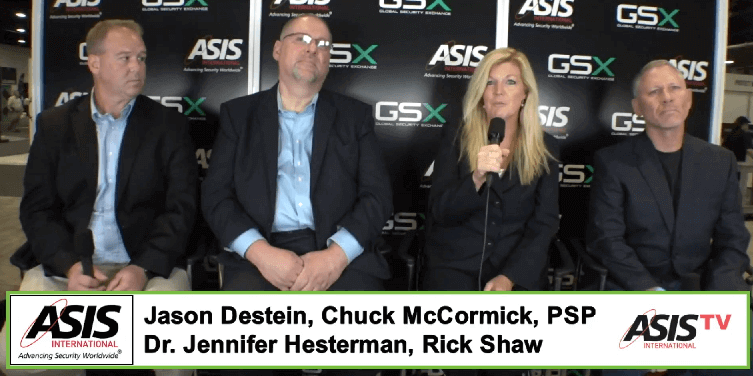 The ASIS International School Safety and Security Council led a program at the 2018 GSX on school security. This hour-long discussion with four experts from the council touches on all aspects of school security from perimeter hardening to training to active monitoring for prevention purposes.
Solutions, Post-Parkland
This Security Management article distills results from several studies and initiatives that followed the horrific Parkland school shooting.
---
Best Practices: School and Campus Security
This Security Management supplement includes a Q&A with Rebecca Bolante on the role threat assessment teams have in securing schools.
---
Additional School Safety and Security Resources
Identify, Anticipate, Intervene - Steps to Prevent the Next School Shooting
Webinar
Early identification, recognition of warning signs and resources for intervention are three key steps in preventing a school shooting.
On-demand webinar, free
Putting Multi-Option Active Assailant Response to the Test
Article
Chronicles one of the first attempts to empirically study active assailant response strategies.
Security Management, October 2019
Anticipating the Unexpected: Preparing Your Organization for Critical Incidents
Webinar
Learn planning strategies and best practices for emergency and business continuity planning. Presented by Joe Petroff, Health and Safety Coordinator at Michigan State University.
On-demand webinar, free with registration
Integrated Solutions for Protecting Our Schools in K-12 Education
Webinar
Learn about Denver Public Schools' integrated solution utilizing access control, video management, intrusion, and telecom.
On-demand webinar, free
Safety & Security During After School & Out-of-School Time
Webinar
It's challenging enough to mitigate the risks during the school day but after the bell rings, on the weekend and at off-campus school-sanctioned activities, it's even greater.
On-demand webinar, free
A Safety Strategy on Campus
Article
How a failed incident at Central Florida University led to sweeping security change on campus.
Security Management, June 2018
Panic Bars Provide Students with Shelter in California
Article
Cal State Fullerton install emergency buttons to secure facilities.
Security Management, June 2019
The Power of Awareness
Article
Community-wide threat assessment reporting system used to report threatening or suspicious activity.
Security Management, April 2019
Lessons in Violence Prevention
Article
A look at how active assailant situations are studied and new guidelines and procedures are generated.
Security Management, September 2018
Murder in the Classroom - A Practical Guide for Prevention
Book Review
A review of a book by security Robert D. Sollars. The prevention strategy outlined in the book targets parents, students, and schools.
Security Management, June 2019
See more resources on the Soft Target and Active Shooter security topics page.