Social Media Recruitment Tools
​​​​​​​​​​​​​​​​​​​​​​​Here are suggested messages and graphics to help you recruit new members across your social media networks. Feel free to utilize these references to assist you with member recruitment as part of the ASIS International Cup. And always feel free to add some personal flair based on your great experience as an ASIS member.
Twitter
​​​​​Looking to advance your #security c​areer? Join me & 35,000 security pros worldwide as a member of @ASIS_Intl https://www.asisonline.org/join/
​​​​​​​Take the next step in your #security career https://www.asisonline.org/Membership/join/Pages/default.aspx An @ASIS_Intl membership is the best way to get to the next level!
​Twitter G​raphic 1​
​Twitter G​raphic 2​
Facebook and LinkedIn​​
​
Looking to advance your security career? Becoming a member of ASIS International was one of the best things I ever did for mine. Join me as a member this month and get four free webinars ($129 value)! Be sure to mention that I introduced you to ASIS on your membership form.​ https://www.asisonline.org/Membership/join/Pages/default.aspx​​
(Copy and paste text)​​
​ ​
​
One of the best moves of my professional career was to join ASIS International. The networking and educational opportunities make sure I'm always prepared to secure my organization's assets in any situation. Join me as a member this month and tap into all the benefits and resources ASIS has to offer! Be sure to mention that I introduced you to ASIS on your membership form.​ ​https://www.asisonline.org/Membership/join/Pages/default.aspx​
​​​(Copy and paste text)​​
​
Facebook and LinkedIn Graphic 1​
Facebook and LinkedIn Graphic 2​
​
Instagram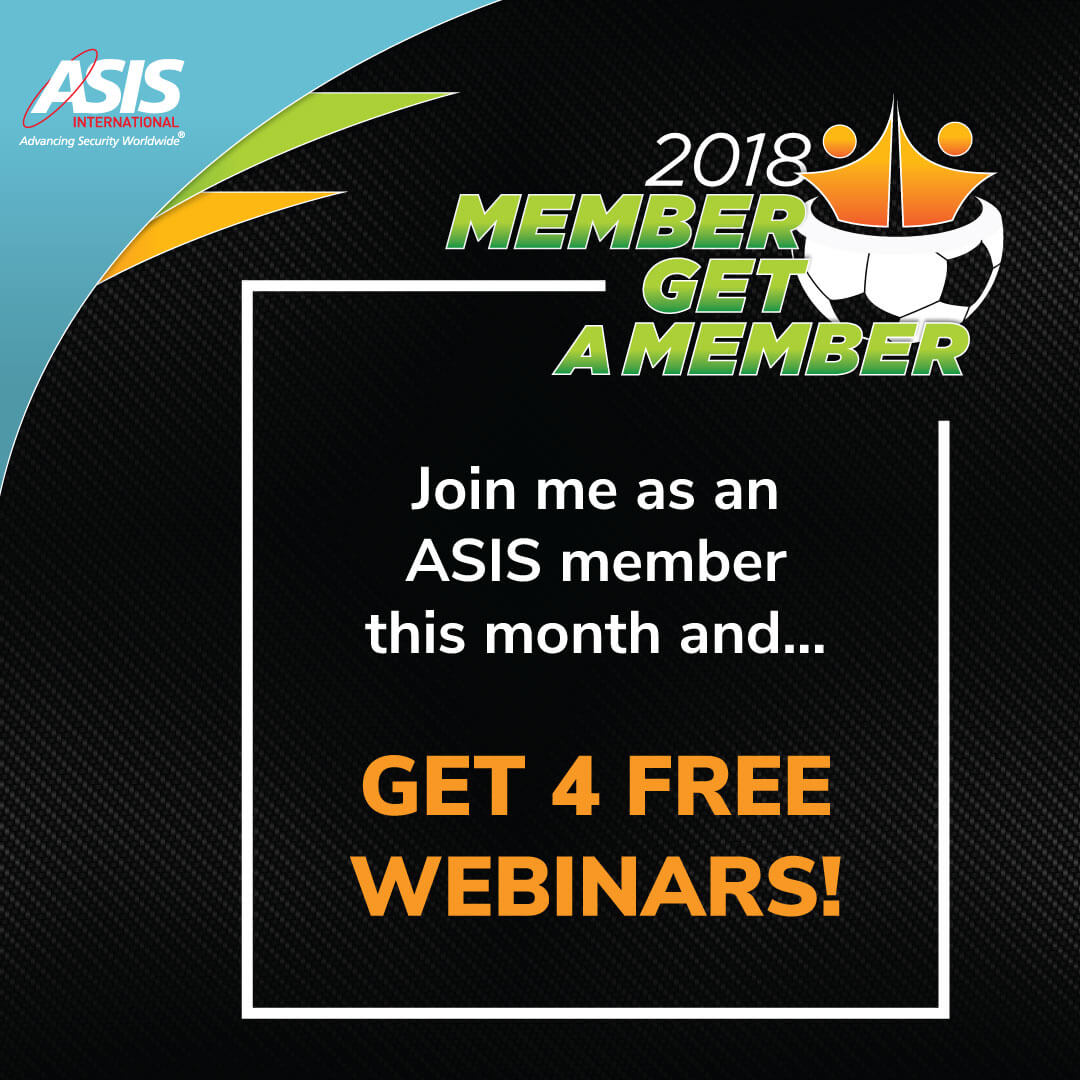 ​
​​​Join link to share: https://www.asisonline.org/join/Pages/default.aspx​
​​
​