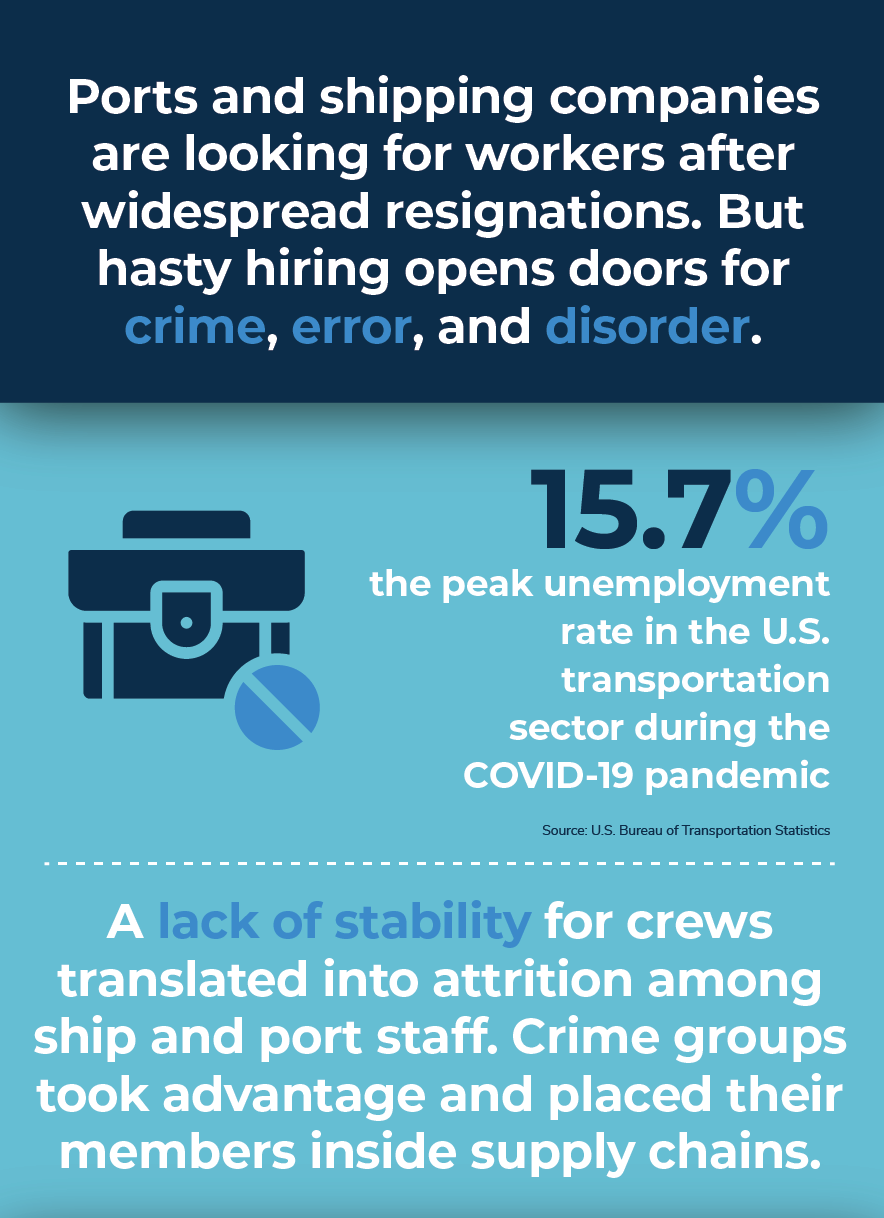 [Free] ASIS Webinars

Learn cutting-edge, adaptable, and creative solutions to today's most pressing security challenges; from Security Management, powered by ASIS International.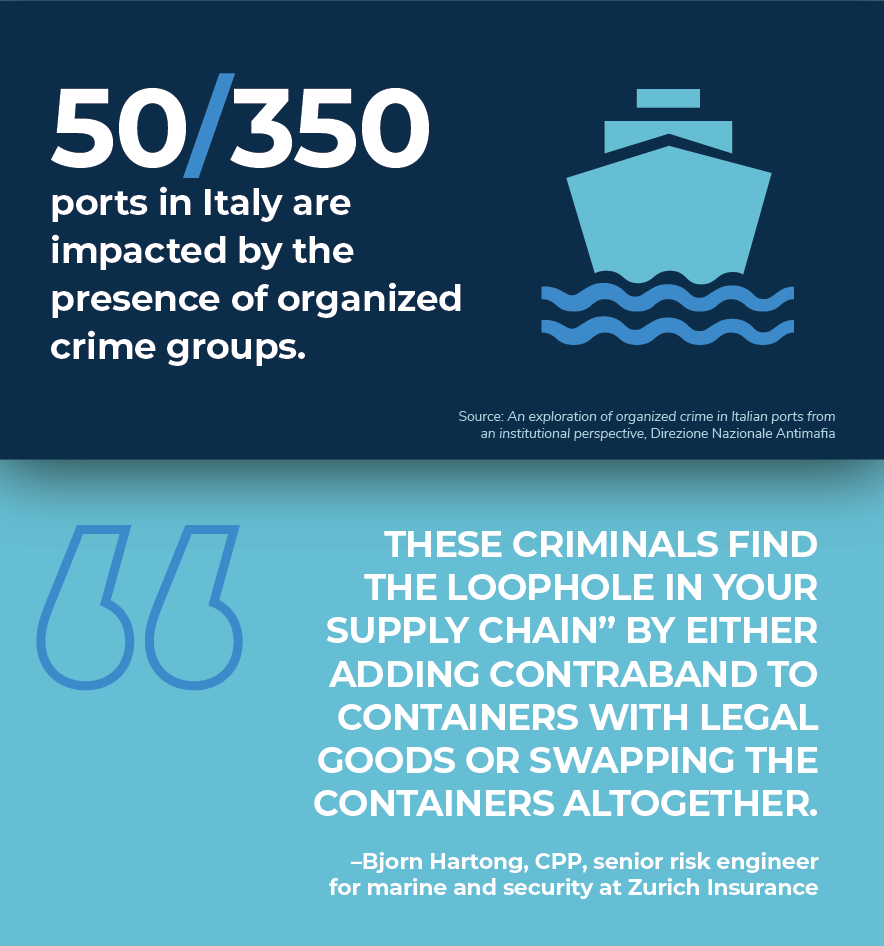 Related Article

Solving the Maritime Talent Shortage Introduces New Challenges

Ports and shipping companies are hustling to find new workers after widespread resignations. However, hasty hiring and onboarding opens doors for crime, error, and disorder.