Featured Resources: Law and Security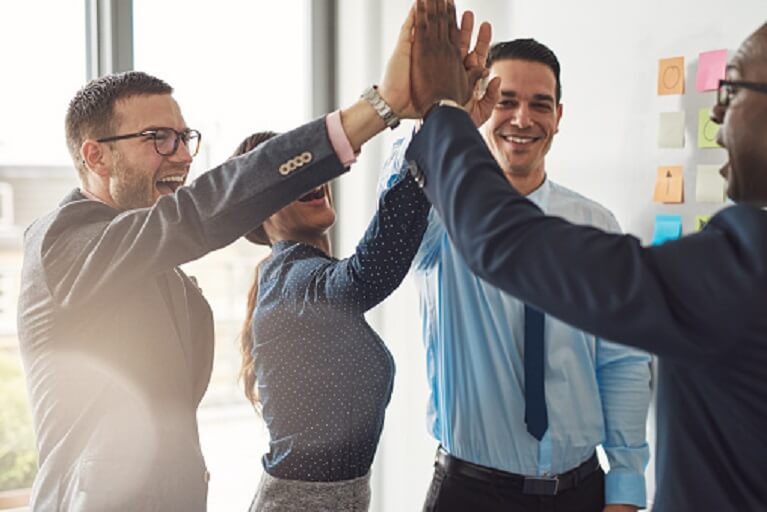 Elearning Collection: Security and Human Resources: A Critical Partnership
In most organizations, security and HR have several responsibilities that co-relate or are interdependent. This elearning collection offers a high level examination of several areas where the two functions overlap or support each other and provides ideas and strategies on how to build a partnership that is mutually beneficial and strengthens the organization. Areas covered include: employment: pre-employment screening, termination practices; investigating staff: insider threat, harassment; and protecting staff: active assailant and workplace violence.
Earn 2 CPE credits by completing this training.
New Legal Requirements on Data Privacy and Cybersecurity
Overview of new key data protection and security requirements including the New York SHIELD Act and California Consumer Privacy Act, two new laws that create significant new requirements on companies with data on residents in those states.
On-demand, free, ASIS members' only webinar.
---

Legal Challenges Limit Security Officers' Authority
This Security Management article examines how security officers may unintentionally overstate their legal level of authority.
Additional Law and Security Resources
Protection Against Lawsuits
Conducting a GDPR-Compliant Investigation
Article
GDPR carves out special exceptions in personal data obtained and stored by law enforcement agencies, however the exceptions do not necessarily apply to private sector security.
Security Management, February 2020
Legal Challenges Limit Security Officers' Authority
Article
In carrying out their duties, guards could be seen as stepping over the line and impersonating a law enforcement officer.
Security Management, September 2019
Preventing and Defending Bodily Injury Claims in the Security Industry
Webinar
This webinar will highlight key concepts to be utilized in preventing, investigating, and defending lawsuits brought against security professionals.
On-demand Webinar, free but limited to ASIS members only.
Body Camera Complications
Article
With body cameras in regular use for a while now, we can assess their effectiveness. The results are: decidedly mix.
Security Management, May 2019
French Regulator Issues First Major GDPR Violation Fine
Article
Google gets hit with a 50 million Euro fine for transparency and ad personalization reasons.
Security Management, May 2019
On Duty and Vulnerable
Article
Learn to protect security personnel from claims of civil rights-related violations and the resulting criminal sanctions.
Security Management, March 2019
The Privacy Problem
Article
With great amounts of data comes great responsibility.
Security Management, January 2019
Raising the Bar: Food Defense
Article
Security's role in complying with the Food Safety Modernization Act.
Security Management, June 2018
Policies and Procedures
Corruption and Cultural Differences
Article
When operating in a country with frequent bribery or competing with companies that adhere to lower ethical standards, organizations face tough choices.
Security Management, June 2019
Building a Hostility-Free Workplace
Article
Employers and security managers who take action now to help establish and solidify a welcoming and hostility-free work environment will be better positioned for the future.
Security Management, November 2018
How to Foster a Safety Culture
Article
Corporate security officers should establish a security awareness program within their organizations as part of a holistic physical security model. These programs are designed to promote a secure work setting and protect the company's assets.
Security Management, October 2018
Behind the Wheel: Stopping Distracted Driving
Article
Unsafe driving habits are a real threat that warrant a reasoned response. Security firms should have policies and procedures in place for training, monitoring, and other processes that reinforce a safe driving culture.
Security Management, April 2018
Weapons in the Workplace
Article
While there are many legal twists and turns surrounding the issue, security practitioners must deal with the question of how current laws affect their responsibility to keep employees and property safe from external and internal threats.
Security Management, March 2018
Guns and Security: The Risks of Arming Security Officers
Article
This article looks at arming security officers from an insurance perspective, examining the risks and real-life consequences of arming security officers.
Security Management, 2016.
Duty of Care
A Global Safety Plan Protects Corporate Travelers
Article
Making executive travel planning as much about preparing them for the risks they might encounter as tracking them.
Security Management, January 2019
Building an Elite Duty of Care Strategy with Location Intelligence
Webinar
Webinar on how new policies aimed at enhancing duty of care must address how businesses can proactively enhance their security and resilience while minimizing disruptions.
Free On-Demand Webinar, registration required.
Security and the Disabled
Article
This out-of-print book chapter is still one of the best resources for security's role in ensuring organizations accommodate the needs of people with disabilities.
Chapter from Protection of Assets, 2004
HR
How to Investigate #MeToo
Article
Experienced security managers know that workplace behavior is modified and office cultures are changed when allegations of misconduct are taken seriously and investigated properly and thoroughly.
Security Management, January 2019
Building a Hostility-Free Workplace
Article
Employers and security managers who take action now to help establish and solidify a welcoming and hostility-free work environment will be better positioned for the future.
Security Management, November 2018
A Screening Minefield
Article
Drug use by American workers is the highest it's been in more than a decade, and some companies and states are changing their preemployment screening processes to account for the shift.
Security Management, August 2018
Opioids in the Workplace: Impairment, Illicit Substances, and Insider Threat
Article
The opioid addiction epidemic presents multiple challenges for security personnel.
Security Management, November 2019
Security and the Disabled
Article
This out-of-print book chapter is still one of the best resources for security's role in ensuring organizations accommodate the needs of people with disabilities.
Chapter from Protection of Assets, 2004
Investigation
How to Investigate #MeToo
Article
Experienced security managers know that workplace behavior is modified and office cultures are changed when allegations of misconduct are taken seriously and investigated properly and thoroughly.
Security Management, January 2019
The Fraudster Down the Hall
Article
Security efforts to prevent occupational fraud can benefit from an understanding of the motivations and conditions underlying the crimes.
Security Management, August 2018
Personnel Peril: The Risk of the Insider Threat
Article
​When employees steal proprietary information, they don't just cause headaches for the organization—they erode confidence in the trustworthiness of screened employees and vetted business partners.
Security Management, April 2018