ASIS International Elevates Security Cares Program at GSX 2019 in the Chicago Area
Media Contact:
Andy Cutler
[email protected]
+1.703.518.1415
Program Provides Free Security Education, a $20K Security Grant, Blood Drive, and Access to World's Leading Security Experts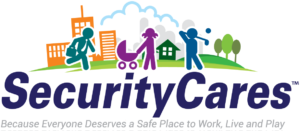 Alexandria, VA (August 1, 2019)—ASIS International, the world's largest membership organization for security management professionals, will be staging its fourth annual Security Cares program at Global Security Exchange (GSX) 2019, to be held September 8-12 in Chicago. A multi-faceted community-based program, Security Cares provides leaders of Chicago area community organizations and small-to-medium sized businesses with free access to valuable security education, networking, funding opportunities, and resources. The 2019 Security Cares education program will examine current issues surrounding workplace and community safety and security.
"All organizations, regardless of size or complexity, need access to tools and resources to manage and mitigate risk across their enterprise," says Christina Duffey, CPP, 2019 ASIS President. "Security Cares was developed to meet pressing safety and security needs of GSX host communities, providing small businesses and community institutions—such as places of worship, nonprofits, and schools—with unprecedented access to information via specialized programming and our global network of security thought leaders and solutions providers they can't get anywhere else."
Expanded for 2019, Security Cares' goal is to empower and impact the local community through education, networking, public health, and school safety. With more than 30 highly informative sessions included in the education line up at GSX 2019, Security Cares learning sessions will address the challenges and needs associated with workplace and community safety and security. In addition, to the learning sessions, Security Cares registrants will have access to various networking events, the exhibits and cutting-edge programming on the expo floor (featuring the latest innovations and experts in the security profession), and Thursday's keynote from cybersecurity expert, Tarah Wheeler.
The Security Cares program at GSX 2019 also includes ASIS International's School Security Grant Competition. First launched in 2003 as a means of giving back to the communities where GSX is hosted, the program helps fund the purchase and installation of security equipment at a local school building and/or campus. Additionally, in-kind donations are often sourced from the local chapter to supplement the grant. This year, the grant is being awarded to Chicago's DeWitt Clinton Elementary School at an event attended by school and local government officials on Friday, September 6 before GSX officially opens. Home to more than 1,200 students, DeWitt Clinton Elementary will receive a $20,000 grant sponsored by Axis Communications in cooperation with ASIS.
"Our school serves a resilient population, more than 50% of whom are immigrants and refugees," stated Maureen Delgado, DeWitt's principal. "Providing a safe school and learning environment is of paramount importance to us. This grant will allow us to upgrade the school's security camera system to add another level of security for our school community."
On Tuesday, September 10 from 10:00 a.m. – 5:30 p.m., Security Cares will roll up its sleeves to help save lives as we partner with the American Red Cross for a blood drive. The GSX 2019 blood drive will be located at booth #4407. Attendees can sign up in advance to participate in the blood drive, though walk-ups will be accepted as well.
For more details on Security Cares program offerings, or to register for a free pass, visit GSX.org/SecurityCares.
###
About Global Security Exchange (GSX)
Entering its 65th year, Global Security Exchange (formerly the ASIS International Annual Seminar & Exhibits) is the world's most comprehensive event for security professionals worldwide, dedicated to addressing fast-paced changes across the industry with a focus on immersive learning, revitalized networking, and a reimagined exhibit floor. Attendance at GSX directly supports scholarship programs and the development of education, certification, and standards and guideline year-round. ASIS International remains dedicated to expanding and enriching knowledge sharing, best practices, and peer-to-peer connections so security professionals across disciplines—and at all stages of their career—can get access to the information and resources they need to succeed. For more information, visit www.GSX.org
About ASIS International
Founded in 1955, ASIS International is the world's largest membership organization for security management professionals. With hundreds of chapters across the globe, ASIS is recognized as the premier source for learning, networking, standards, and research. Through its board certifications, award-winning Security Management magazine, and Global Security Exchange (formerly the Annual Seminar and Exhibits)—the most influential event in the profession—ASIS ensures its members and the security community have access to the intelligence and resources necessary to protect their people, property, and information assets. Learn more about the work we do at www.asisonline.org.