GSX Keynotes and Game Changer Sessions to Equip Security Professionals with Strategies to Address an Ever-Changing Landscape

Media Contact:
Andy Cutler
[email protected]
+1.703.518.1415
Daniel Pink, Erik Qualman, Amanda Ripley, and Nadja West headline global security education event online and in-person from Orlando, FL
Alexandria, VA (15 July 2021)—ASIS International, the world's largest association for security management professionals, today announced its keynote and game changer lineup for the hybrid Global Security Exchange (GSX) 2021, taking place 27-29 September in-person at the Orange County Convention Center in Orlando, FL and online via the GSX digital platform.
The education lineup, addressing the most pressing security challenges, kicks off with the launch of the GSX digital platform on Wednesday 15 September. Complementing the already announced 80+ session education lineup, additional keynote presentations and game changer sessions will be available simultaneously for in-person and digital "All Access" registrants during each day of the live event.
"Security professionals around the globe can benefit from the world-class GSX education taking place in Orlando this September," said John A. Petruzzi, Jr., CPP, 2021 President, ASIS International. "While we are excited to finally reconvene—safely—in person in Orlando this September, we didn't want our colleagues who can't travel to miss out."
Wednesday 15 September: GSX Preview Event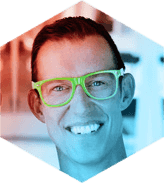 Security 2030: Crossroads of Innovation and Transformation | Erik Qualman
The 15 September digital kick-off to GSX will feature Erik Qualman, a #1 bestselling author and sitting professor at Harvard & MIT's edX labs. His entertaining, educating, and empowering style is made possible by his revolutionary video-storytelling capability. He has addressed audiences in 55 countries.
Qualman's GSX presentation, Security 2030: Crossroads of Innovation and Transformation, will focus on tips and tricks to help security professionals implement current and future trends to maximize their organization's impact on the world in the next decade.
Monday 27 September: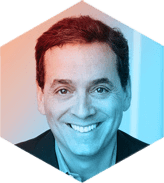 How to Make Time Your Ally, Not Your Enemy | Daniel Pink
We've all heard that "timing is everything." The trouble is, we don't know much about timing itself. Our business and professional lives present a never-ending stream of "when" decisions. But we make them based on intuition and guesswork. Timing, we believe, is an art.
In this provocative and entertaining presentation, New York Times bestselling author Daniel Pink will show that timing is a science – one we can use to make smarter decisions, enhance our productivity, and boost the performance of our organizations. Drawing on a rich trove of research from dozens of fields, Pink will share key insights ranging from the hidden pattern of our days affecting our analytic and creative capabilities, sparking motivation, inspiring project teams, restorative breaks in the modern workplace, and the rules of "synching fast and slow" to turbocharge team performance.
He is the author of six provocative books about business and human behavior. Including - the long-running New York Times bestsellers When: The Scientific Secrets of Perfect Timing and A Whole New Mind – as well as the #1 New York Times bestsellers Drive and To Sell is Human. His books have won multiple awards, have sold millions of copies, and have been translated into more than 40 languages. Daniel has been a contributing editor at Fast Company and Wired as well as a business columnist for The Sunday Telegraph. His articles and essays have also appeared in The New York Times, Harvard Business Review, The New Republic, Slate, and other publications.
Tuesday 28 September: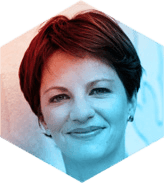 Breaking the Spell of High Conflict | Amanda Ripley
Conflict exists everywhere. It can escalate and become toxic, as seen in the news, on social media, in politics, and in the work environment. Security professionals across the globe have become acutely aware of this phenomenon. At this level, known as "high conflict," it is common to sort the world into good and evil, us versus them.
In this session, Breaking the Spell of High Conflict, New York Times bestselling author and award-winning journalist Amanda Ripley will explore how people get fascinated by high conflict and share five strategies for getting out of it, based on a combination of her life experience and research into the science of conflict. She will share insights that will transform how you think about and manage conflict in your daily interactions and learn how you can turn that friction into a driving force for good.
Wednesday 29 September: Military & Law Enforcement Appreciation Day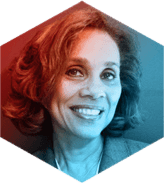 Leading Through Uncertainty | Nadja West
According to Nadja West, the most essential quality in a great leader is empathy – where "leading is all about the team of people you lead." This is especially true in times of crisis and uncertainty. In this presentation, she draws on more than 20 years of experience in executive leadership, crisis management, and disaster response – including leading more than 130,000 Army healthcare professionals and crafting the DOD medical response to the Ebola crisis – to provide effective leadership tactics during difficult times. Throughout these challenges, she thought strategically, developed confidence, and stayed connected to her sense of purpose. Sharing her career lessons-learned, she demonstrates that good leadership and a loyal team come from strong communication, truly understanding your people, treating them with respect, and leading with empathy, particularly through hard times.
During Military & Law Enforcement Appreciation Day (MLEAD), all military, law enforcement, and first responders receive free one-day admission to GSX. To learn more about MLEAD, please visit www.GSX.org/MLEAD.
ASIS has revealed Game Changer sessions taking place each day of the event. Game Changer sessions, which will also be broadcast live for the digital audience, provide multiple perspectives from thought leaders to help attendees stay informed about new and forward-looking strategies, maintain a competitive edge, and elevate expertise across their organizations.
Monday 27 September | Keeping Pace with Cyber Threats: Developing a Future Focused Risk Posture
Tuesday 28 September | Post-Pandemic Workplace: The Mental Health and Wellness of Employees
Wednesday 29 September | From the Battle to the Board: Management Lessons from Female Military Leaders
For more information about the GSX experience and to register, visit GSX.org.
###
About Global Security Exchange (GSX)
Global Security Exchange (GSX) is the world's most comprehensive event for security professionals for more than 65 years. Meeting the needs of the global security community, ASIS designed an in-person and digital experience like none other in the security profession. ASIS International remains dedicated to expanding and enriching knowledge sharing, best practices, and peer-to-peer connections so security professionals across disciplines—and at all stages of their career—can get access to the information and resources they need to succeed. For information about GSX, please visit www.GSX.org.
About ASIS International
Founded in 1955, ASIS International is the world's largest membership organization for security management professionals. With hundreds of chapters across the globe, ASIS is recognized as the premier source for learning, networking, standards, and research. Through its board certifications, award-winning Security Management magazine, and Global Security Exchange (formerly the Annual Seminar and Exhibits)—the most influential event in the profession—ASIS ensures its members and the security community have access to the intelligence and resources necessary to protect their people, property, and information assets. Learn more about the work we do at www.asisonline.org.