ASIS International and ASW Bundesverband Promote International Networking in Security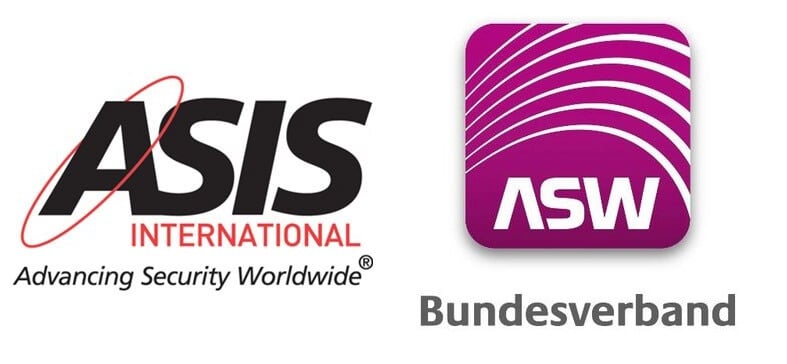 Media Contact:
Andy Cutler
[email protected]
+1.703.518.1415
Two long-term partners affirm their alliance
Alexandria, VA/Berlin, Germany (22 January 2021)—ASIS International and ASW Bundesverband (German Association for Security in Industry and Commerce) put emphasis on international cooperation and partnership of security experts. Mr. Volker Wagner, the president of the ASW Bundesverband has been a driving force of this philosophy. Forthcoming the German association will work even closer together with ASIS International.
Both institutions have just signed a new partnership agreement wherein ASIS International and ASW Bun-desverband will formalize their long-term partnership to develop activities to gain attention for security industry on a German and European level. Both organizations want to develop platforms for the exchange of security, risk- and crisis management matters. The support of the information exchange between security professionals of both associations will connect them with reliable authorities (public sector, European and international institutions) are major pillars of the partnership. "During these times of geopolitical tension, we are even more pleased to continue and expand our partnership with ASIS International to achieve our common goals on international level." says Mr. Wagner.
ASIS President John A. Petruzzi, Jr., CPP, added "We need to think and act strategically from a global perspective. Nevertheless, we also need to have that local touch and that ability to connect at a regional or local level. The partnership of our combined networks illustrates this fact. Security experts who are well connected are the key to success. This alliance complements ASIS' already strong position in Europe with 2,500 members in 24 chapters covering 28 countries."
Founded in 1955, ASIS International is a global community of security practitioners, each of whom has a role in the protection of assets - people, property, and/or information. With more than 34,000 members and 250+ chapters worldwide, ASIS International is the world's largest membership organization for securi-ty management professionals.
ASW Bundesverband (German Association for Security in Industry and Commerce) maintains a continuous cooperation with all relevant intelligence and police authorities as well as with other security agencies in Germany and Europe. The association aims to establish and maintain communication channels for im-portant information between authorities and companies. Thus, it serves as a communication link to the media and as a hinge between security agencies and the economy.
The cornerstones of the new partnership between ASIS International and the ASW Bundesverband are the transnational support with information between the members of both associations as well as the connec-tion with politico-security decision-makers.
To learn more about the ASIS global governance initiative and 2021 Global Board of Directors, visit asisonline.org/GlobalGovernance.
Further information about both organizations can be found at:
asisonline.org, asisonline.org/membership/asis-in-europe/ & asw-bundesverband.de