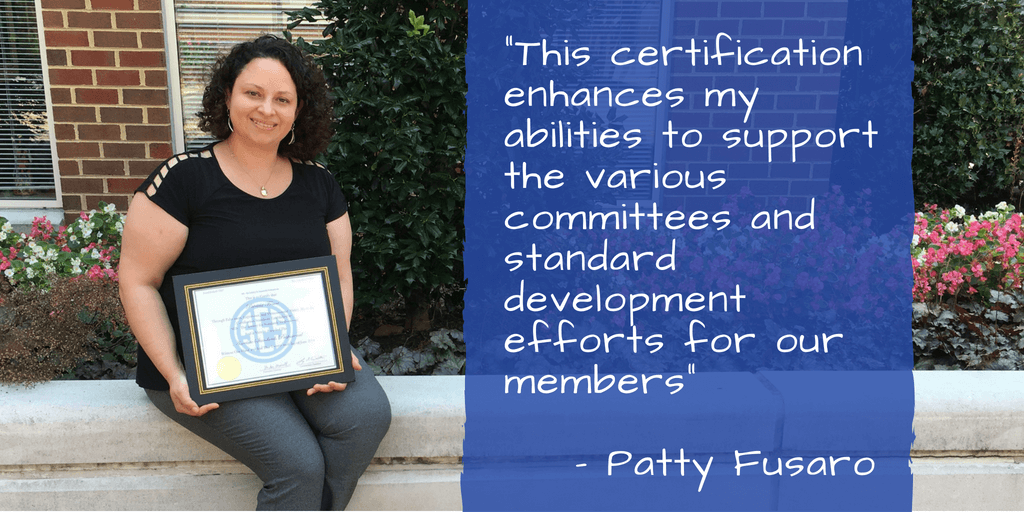 ASIS is pleased to recognize Standards and Guidelines Committee Administrator, Patty Fusaro for achieving her Associate Standards Professional (AStd) certification. This significant achievement demonstrates her commitment to our members and her dedication to excellence in support of ASIS's standards development program.
Administered by SES-The Society for Standards Professionals, the AStd designation demonstrates fundamental knowledge and experience of standards development processes and application.
"Earning this certification is one of the high points of my career," said Fusaro. "This certification enhances my ability to support the various committees and standard development efforts and ensure we provide quality service to our members."
Join us in congratulating Patty for this impressive accomplishment.
arrow_upward