The Power of Connecting the Dots
by Sonny Tai, CEO, Actuate
In 2004, I received my green card – which granted me the privilege of living and working in the United States without the need to continuously apply for visa renewals. That same day, I drove over to the Marine Corps Recruiting Office and signed my enlistment papers for the Marine Corps. Three years after 9-11 – I had just graduated from high school, and I was eager to be a part of a force for good and serve my adoptive country.
I ended up serving for a decade as both an enlisted Marine and a commissioned officer, before leaving the Marine Corps to attend business school. Before starting business school, I traveled to Kibera, the largest slum in East Africa, and started a non-profit African jewelry store that supported orphanages in a community where the average person subsists on less than $2 per day.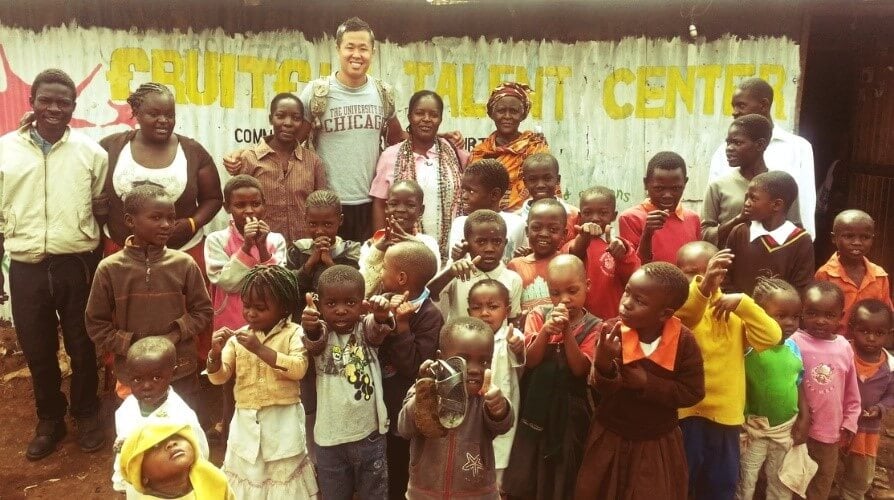 The deeply rooted desire to serve and make a positive impact on the people around me was what led me to the Marine Corps, to Kibera, and ultimately, to my current company, Actuate, a firearm detection systems using computer vision software and artificial intelligence. At Actuate, I have introduced a culture where we value "impact" above everything else. If we conduct ourselves with integrity, demonstrate technical and tactical competence, and communicate with empathy and compassion, we will not only be able to change lives and make the world a safer place, but we'll also be rewarded financially – we can "do well by doing good."
In March, when it became obvious that the coronavirus pandemic was going to exact a steep economic and human toll on our country, I brought our team together and starting brainstorming ways that we could leverage our company's resources to be helpful. I told my sales team: "People don't want to talk to a salesperson right now, but they will talk to a person. Have empathetic, non-transactional conversations, and figure out how we might be able to help without pushing product."
In some of these "empathetic, non-transactional conversations," we found that schools and school districts were serving lunches to students in need, but their cafeteria workers were operating without masks and hand sanitizer. Shelves were barren, and the traditional suppliers that these schools worked with were all out of stock.
One of our team members, Andrew, immediately spoke up: "My father-in-law works at a factory that has been converted to make hand sanitizer. Maybe I can ask him if they can sell us some." So we made some calls to the Christine Valmy factory in New Jersey, and we ordered an initial batch of 100 bottles. I also spoke with my mother that week, and she told me that one of her friends could send me a few hundred masks from Taiwan. We started packing large envelopes full of masks and hand sanitizer, and we began shipping them out to school districts across the country. When we ran out of our hand sanitizer, we ordered more from the factory. When we ran out of masks, we found some from vendors on Alibaba, knowing full well that there is a possibility that the masks may never arrive.
To date, we have donated almost 2,000 masks and 300 bottles of hand sanitizer to schools and school districts across the country. We did not send them any marketing materials; we didn't try to pitch them on any products or services – we only wanted to be supportive in their time of need.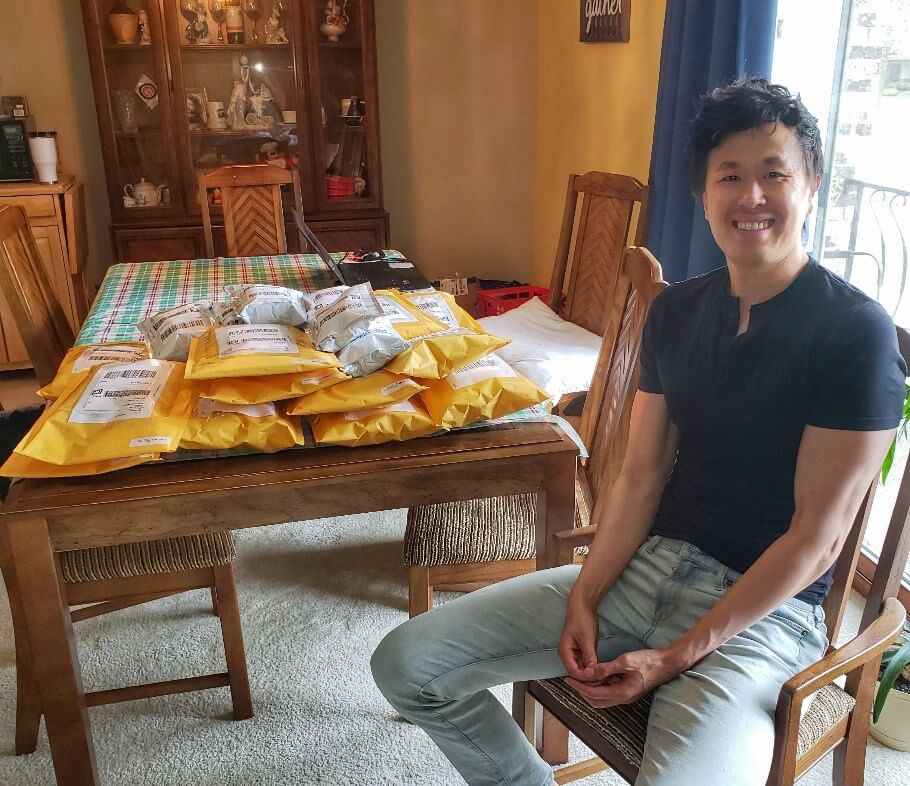 Over the past few months, I have heard people say time and time again, "we're in this together." The coronavirus pandemic is the worst public health crisis that the world has faced over the past hundred years, and each person's actions can have tremendous positive or negative ramifications. Every single one of us needs to do our part – even if it is something as little as respecting physical distancing guidelines or wearing a mask in public spaces. These actions may feel small and insignificant, but we are an incredibly resilient nation, and even small individual actions can compound into enormous impact. We are trying to connect the dots.
For us, the masks and sanitizers were a message to other businesses large and small – Never underestimate the power of connecting the dots in creating solutions. After all, we're in this together!
ASIS International is collecting inspiring stories of those in the security profession who are going above and beyond to keep their communities safe. Share stories and shout outs on social media using the hashtag #SecurityHeroes.
arrow_upward