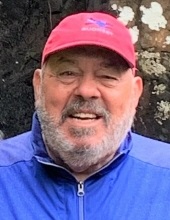 ASIS International is deeply saddened to share the news of the passing of Gary Stewart Miville. Gary was a longtime member of ASIS, as well as a previous Chairman of both the Cultural Properties Council and the Providence Chapter.
Gary has been a member of ASIS since 1983 and was an active member of his local chapter in Providence, Rhode Island. He was also a member of many different committees within the larger ASIS community, and his presence will be greatly missed.
In lieu of flowers, contributions in Gary's memory may be made to a charity of your choice. A couple of his favorites are the American Cancer Society and St. Jude Children's Hospital.
To leave condolence messages, please visit www.barrettandcotter.com
arrow_upward