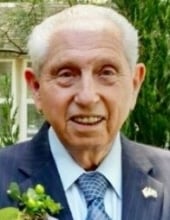 ASIS International is greatly saddened to share the news of Wayne Hall's passing. Wayne passed peacefully in his home on July 7, 2022.
Wayne has been a member of ASIS since 1960 and was the first person ever to earn the classificaiton of Certified Protection Professional (CPP).
Wayne served as a Military Police Office in the US Army and, after returning home, he worked in security at the Ford Motor Company. He was eventually promoted through the ranks to become the Security Director at Ford.
Wayne was a very active member of ASIS, serving as a chapter leader during the 1970s and 1980s, and he served as the president of ASIS from 1976-1977.
arrow_upward