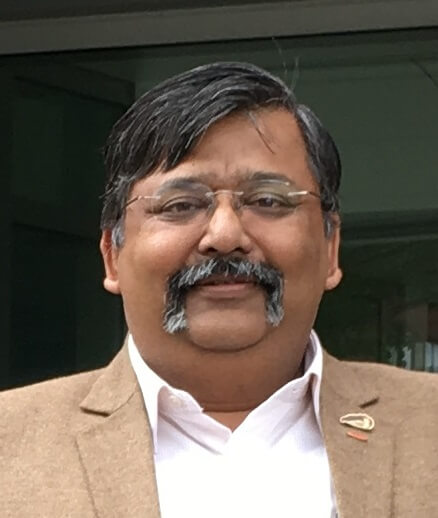 With profound grief and sorrow, the ASIS New Delhi Chapter would like to share the sad and unfortunate news of the passing of Col Sameer Anukul (Retired), CPP, on 6 May, 2021. Anukul was a humble, down to earth leader, friend, mentor, role model, and guide—and an exceptionally talented professional, as well.
After having served for 20 years in the Indian Army, Anukul made a very successful transition to the corporate world, excelling and quickly adapting and rising in the industry. Working as ER&S Leader - Asia Pacific Region at Corteva Agrisciences, he was widely recognised in the security and risk industry for his industrious nature, clear thinking, continuous quest for knowledge/education, and strategic vision.
Col. Sameer Anukul, CPP was an active ASIS volunteer chapter member of more than 7 years and was instrumental in revolutionising New Delhi Chapter activities as Chapter Treasurer and as part of the Chapter Executive Committee in 2017 and 2018. He played a very active role in planning and hosting the ASIS International CSO Meet in 2018 in New Delhi. He was a great mentor always guiding and nurturing the next generation. He used to participate actively in ASIS chapter activities, seminars and forums.
The ASIS India Chapter community extends their sincere condolences to the family on this irreparable loss. Anukul deserves a special mention, appreciation and special gratitude for his volunteer services to the ASIS New Delhi Chapter. His contributions and outstanding leadership are truly valued.
arrow_upward