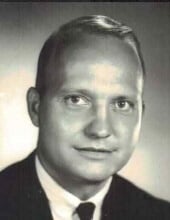 ASIS International is saddened to share news of the passing of Richard Cross, CPP, who served as the association's 19th president, in 1974.
Richard, who was granted life membership to ASIS and a lifetime CPP certification, was born in Washington, DC, during the Great Depression. During his storied career in security management, he served the CIA and as chief security officer for the Institute for Defense Analysis and the Bank of New York, as well as authoring several books.
"I have fond memories of conversations with Dick about his career, his books, and of course his presidency in ASIS International," says 2009 ASIS International President Mike Cummings, CPP. "His continued involvement in the security profession through attendance in ASIS events was a testament to his passion and personal commitment to the profession. His presence will be missed."
Learn more about Richard's life or send your regards to the tribute wall located at his obituary.
arrow_upward