​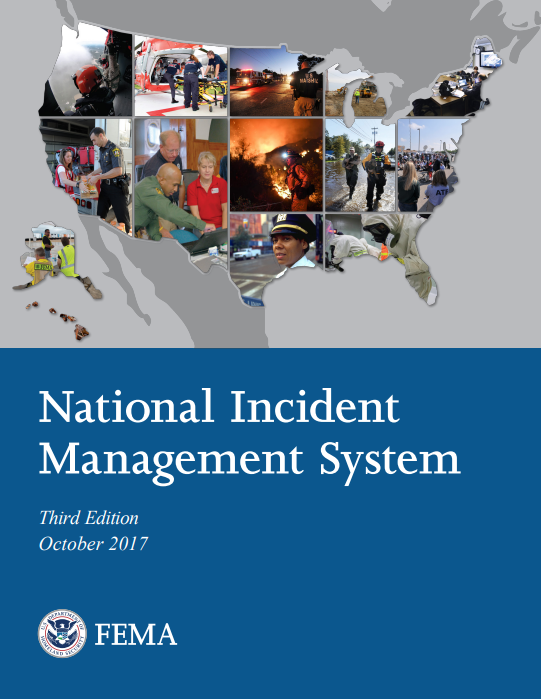 On October 17, FEMA released the refreshed National Incident Management System (NIMS), which provides a common, nationwide approach to enable the entire community to work together to prevent, protect against, mitigate, respond to, and recover from incidents.
The refresh comes after a review of more than 3,000 comments from across the U.S. and incorporates policy updates from lessons learned through exercises and real-world incidents and clarifies the process for qualifying, certifying, and credentialing incident personnel.
According to the FEMA announcement, "This year's active hurricane and fire seasons highlight the importance of working together before, during and after disasters of all types and sizes."
FEMA will be hosting a series of 60-minute webinars to discuss these updates and answer any NIMS-related questions.
arrow_upward