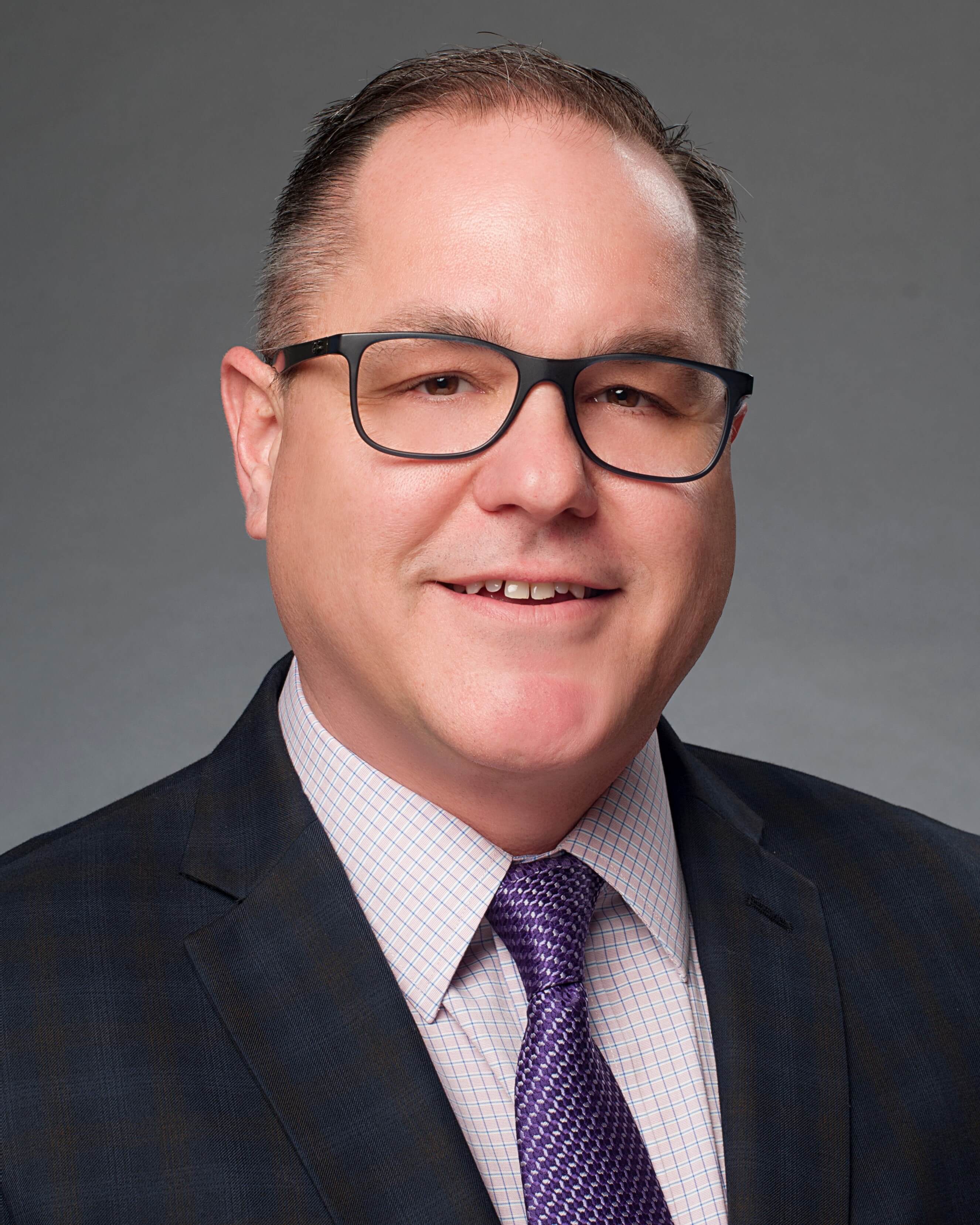 By John A. Petruzzi, Jr., CPP, 2021 president, ASIS International
As we wrap up 2021 over these next couple of months, I wanted to take a moment to celebrate what we accomplished together. It has been both an honor and a privilege serving as President of ASIS International in 2021. In this role, I have had a truly unique vantage point from which to see and experience the significant role this organization continues to play in advancing the security profession for all members. Over this past year, I have spoken with thousands of members who shared their ASIS membership stories with me, and it has forever changed me.
Time and time again, I heard of how the ASIS network, as well as the education, insights and networking opportunities provided to members, helped global security professionals navigate an increasingly complex and demanding security landscape. Today, I am reaching out to remind us of what we accomplished over this past year. It is quite clear in 2021, we proved yet again, that together we are stronger, and that ASIS has been a driving force in strengthening our global network of professionals.
As an ASIS member for more than 20 years, I have never been prouder of my fellow members and this organization. I have seen first-hand the value of ASIS membership during these most trying of times.
OUR EXPANDING NETWORK
The reach of ASIS' 34,000 members extends to more than 250 chapters and members in 158 countries. ASIS continues to expand its global reach and has added 3 new chapters so far in 2021: Bajio (Mexico), Kolkata (India) and Chandigarh (India). Our transition into communities continues to progress and bring new members into the conversation—with now almost 7,000 members participating in at least one of the 35 Subject-Area Communities.
Continuing the global governance journey that began in 2019, I am proud to note that in 2022 ASIS will stand up a European Regional Board of Directors and North American Regional Board of Directors. The chairs of these regional boards will serve on the Global Board of Directors.
NAVIGATING TRENDS IN OUR PROFESSION
When COVID-19 first struck, the ASIS Foundation launched a COVID-19 Support Grant initiative to support those who had been financially impacted by the pandemic to apply for a grant to renew their ASIS membership free of charge or to receive a complimentary online certification study program. I'm proud to say that through 2021 that number has grown to a total of 232 global grant recipients. Earlier this year, the Foundation was recognized for its COVID-19 Support Grants and named a winner of the prestigious Communitas Awards for Excellence in Community Service.
Security Management, the award-winning publication of ASIS International, took home 18 awards at the annual Azbee Awards of Excellence. The awards received were in various categories—including design, writing, and website—and included an honorable mention for the Magazine of the Year award. Our members contribute significantly to this award-winning magazine - helping members keep up with the latest trends and issues facing the security profession. SM's digital offering of news and information has grown significantly with two newsfeeds (Today in Security, and SM Daily), the Security Management podcast, Security Snapshots, and its special feature, Security Technology - allowing you to keep up with trends and key industry insights regularly and at your convenience.
In 2021, ASIS released the newly revised Protection of Assets (POA), the profession's premier resource tool. This six-volume collection is intended for a wide readership, including security management directors and professionals responsible for corporate asset protection and has been an invaluable resource to security professionals for almost a half-century.
The practice of Enterprise Security Risk Management (ESRM), a risk focused process for managing security, has grown as its benefits have been more fully understood and communicated. Our new course, Essentials of Enterprise Security Risk Management (ESRM) Certificate, gives you the essential knowledge and skills to advance ESRM at your organization.
Organizations of all sizes and types are susceptible to events that can disrupt operations—floods, tornados, terrorist attacks, public health emergencies, and more. To weather such crises, organizations need a business continuity management (BCM) program so they can recover as quickly as possible. Our newly published Business Continuity Management Guideline specifies steps that an organization can take to effectively manage a disruptive event with the potential to impact an organization's ability to survive. It also outlines actions to help ensure continued viability.
Earlier this year, we released the new Information Asset Protection Guideline, which specifies steps that an organization can take to develop and implement an effective risk-based information asset protection program. It provides guidance on program development and maintenance, and outlines management, legal, and security strategies organizations can employ to safeguard their information assets.
CREATING ONE-OF-A-KIND EXPERIENCES
Coming on the heels of an all-digital event in 2020, ASIS member volunteers along with HQ staff designed and developed GSX 2021, an industry-leading event that offered discussion and idea exchange for the global security community in a hybrid (digital and in-person) format in the most challenging of times - delivering 115+ hours of education. Attendance exceeded projections, with 8,600 registrants from more than 80 countries and 300 exhibitors demonstrating the latest security solutions. More than 7,200 of the registrants were for the in-person portion of the event. While the in-person portion of GSX has concluded, on-demand broadcasts of all sessions will be available to All-Access attendees through the digital platform until the end of 2021. During encore events taking place 20 October and 10 November, ASIS will rebroadcast top-attended sessions from GSX with presenters in attendance to answer audience questions in real-time. Please note that GSX 2022 will be taking place 12-14 September in Atlanta, GA.
In 2021, ASIS Europe 2021 offered multiple tracks of valuable learning opportunities as well as networking and connection sessions through the event's online platform. The event hosted 50+ sessions featuring more than 60 subject matter expert speakers in several formats, as well as eight hours of dedicated networking time. Mark your calendars as ASIS Europe 2022, which will take place in Prague (and online) 22-24 May. More extraordinary events are taking place around the globe this year. ASIS volunteers will host ASIS APAC Pacific 2021 Conference on 2 November and Latin America & The Caribbean ASIS Security Tour 2021 during the second week of November.
This past spring, ASIS hosted the CSO Center Leadership Series is an exclusive, invitation-only virtual experience for CSO Center members bringing together the global community of chief security officers and their deputies to explore a wide variety of critical issues and compare approaches and strategies to best prepare for an uncertain future. This three-part leadership series focused on the role strong partnerships can play as a force multiplier in CSO success and is now available on-demand for CSO Center members.
HELPING US GROW
Our Career HQ offerings allow our members to realize their potential and take charge of their careers. From Military-to-Civilian Transitions: Finding Success in the Security Arena white papers to webinars and panel discussions on Leading and Succeeding as Women in Security and our job board, where job seekers and employers can access the talent pipeline of ASIS members, ASIS has your career needs covered.
In March, the ASIS Professional Development Community launched a new and improved mentorship program that connects security professionals worldwide to a wealth of resources, advice, and guidance through one-on-one connections. Any ASIS member at any job level may participate in the program.
The ASIS Foundation issued its Final Report: Resilience, Business Continuity, and COVID-19, the culmination of COVID-19 research that the Foundation initiated in March 2020.
It's been my honor and privilege to serve as your President in 2021 and would like to thank you for your support of, and participation in, many of the programs and initiatives previously mentioned - addressing the needs of security professionals across the globe.
arrow_upward