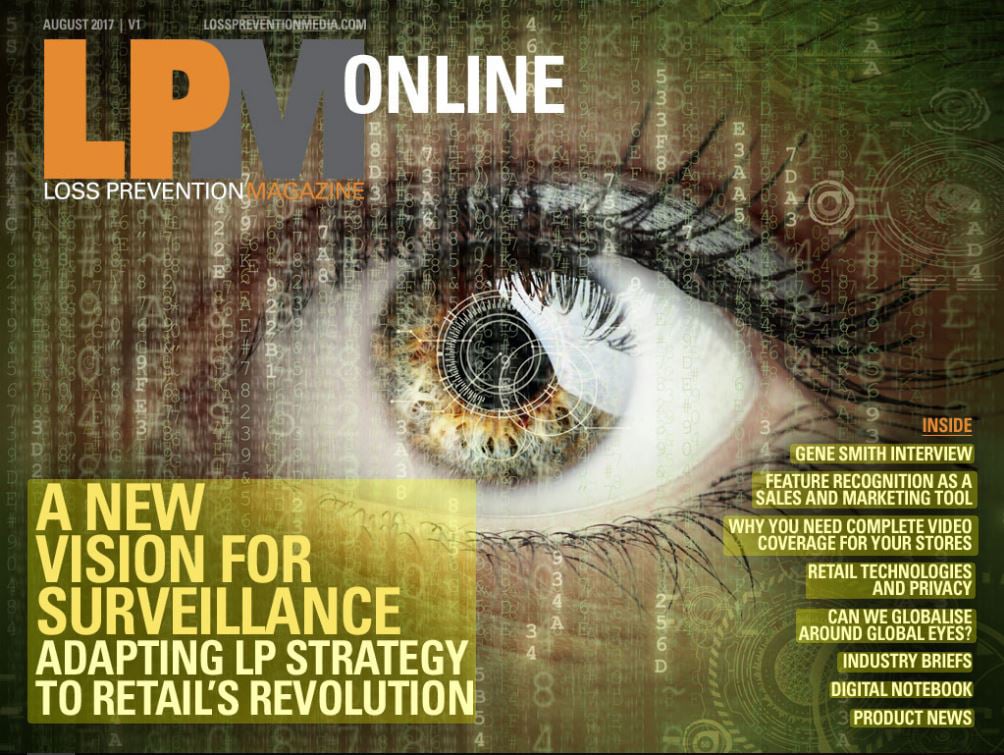 ​Loss Prevention Magazine, the leading publication aimed at the retail security and loss prevention industry, recently launched a new digital magazine called LPM Online. This digital-only magazine will appear bimonthly on even-numbered months in between their award-winning print editions.
As a digital publication, LPM Online will incorporate dynamic elements in both the editorial as well as advertising—things like videos, podcasts, and animations that will enhance the information. The publication will also focus on specific topics, like the broad topic of surveillance in the premier edition with articles that include:
​"A New Vision for Surveillance" with a video on the Amazon Go retail concept,
"Featu

re Recognition as a Sales and Marketing Tool" with a video from Canadian media outlet

The National,
and
"Why You Need Complete Video Coverage for Your Store" with an interesting animation from Oncam.
Several of the articles were contributed from the LP Magazine Europe team, including:
​"Can We Globalise around Global Eyes?" and
"Retail Technologies and Privacy" that examines the change is attitude regarding surveillance in public places over the past two decades.
Future editions will focus on subjects like safety, data analytics, e-commerce, supply chain, and organized retail crime.
The digital magazine is accessible on the LPM Online tab on the US website, LossPreventionMedia.com, or by going directly to LPM-online.com. The digital magazine is optimized to view on any device, from smartphone to tablet to desktop.
To receive notification of all editions of LPM Online, readers must be digital subscribers of LPM. It's free and provides access to all the US digital content, including their extensive website, print magazine archives, special reports, and more. If you are not a subscriber, use the SUBSCRIBE NOW link on the website. That same link will also allow US and Canadian readers to sign up free to receive the US print edition. To receive the Europe edition, go to LPportal.eu​.
arrow_upward