This is the third installment in the #StrongerTogether Series, exploring the various ways ASIS chapters are engaging with one another and leveraging ASIS International's global network. This month, we turn our attention to the power of network activation by a US-based chapter that has 100 members, and a member dedicated to expanding the networks of security professionals in his chapter and beyond.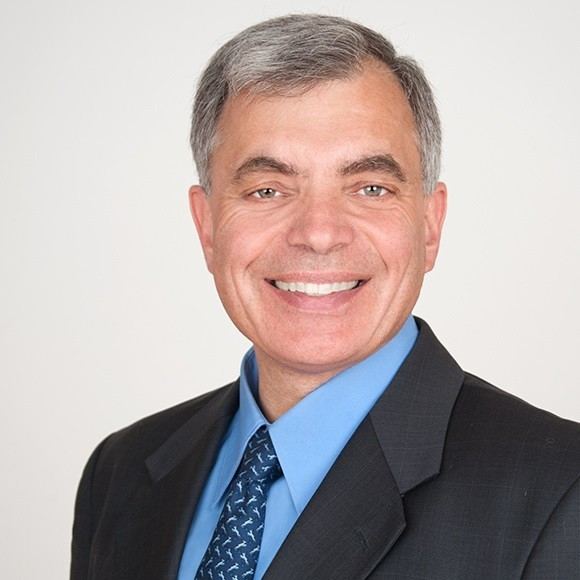 Spend five minutes with Felix Giannini, CPP, Chair of ASIS's Southern Connecticut Chapter, and you will immediately observe how passionate he is about connectivity among security professionals. Connectivity in the world of security is has become the edge security professionals value dearly. For the past 10 years, Felix has been on a mission – a mission to connect his smaller-sized chapter to ASIS Chapters across the globe, and it's working.
With over 250 chapters in the ASIS global network, Giannini is the first to point out there is no shortage of opportunities for chapters to connect with one another. He should know – developing and implementing programs to connect chapters during his tenure as Chair of his chapter. He firmly believes in the power of connectivity and that the more security professionals expand their networks, share valuable insights, etc., the stronger the profession becomes.
Examples of how the Southern Connect Chapter bridge-building efforts include:
Sister Chapter relationships – Eight years and flourishing, ASIS Italy and ASIS Southern CT are official ASIS International Sister Chapters. The chapters share best practices between two distant regions of the world, promoting the international nature of security, life safety, business continuity, and emergency response. The chapters hold joint virtual meetings, with in-person meetings at Global Security Exchange (GSX) and ASIS Europe conferences.
Cross-Chapter Events – Creating opportunities for other chapters, like ASIS Hudson Valley (New York), ASIS Hartford (CT), ASIS Toronto (Canada), ASIS Italy, and many more, to hold an event pertaining to Enterprise Security Risk Management (ESRM), leveraging the members-only ASIS Connects platform, and many more subjects.
Student initiative – Since 2019, the chapter has hosted multi-chapter regional university student outreach via in-person and virtual presentations on the benefits of ASIS membership. The chapter hired a university criminal justice student to do research using the ASIS online library and deliver a presentation to fellow students.
Multi-Chapter Certification Preparation – The Southern Connecticut Chapter hosts a multi-chapter certification preparation program to help those looking to take the Certified Protection Professional (CPP exam). Currently, members from approximately 30 other ASIS chapters participated. To join this 14-session online event, register here.
Giannini credits ASIS Connects as a driving force behind his chapter's activities. "I've witnessed first-hand how impactful Connects has been for me and many other members around the world. It's incredible tool to expand one's professional network, get practical guidance from security professionals, and connect with other chapters within the network."
He went on to add, "We may not be the largest chapter in the global ASIS network, but we continue to prove that mid-smaller-sized chapters can be catalysts to bring the profession closer together. We are proud to also be celebrating our 60th anniversary of our chapter in 2022, and look forward to decades of collaboration to come."
Please visit their Chapter website at www.soconnasis.org, and you can reach Felix at [email protected].
arrow_upward