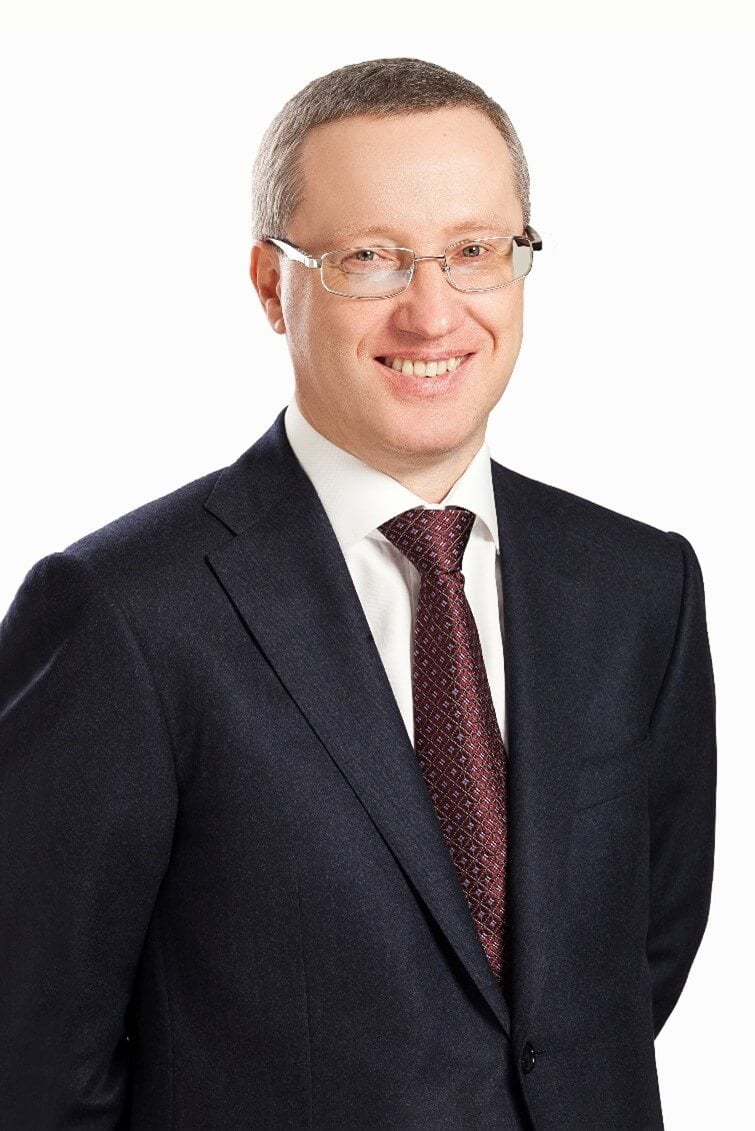 Sergiy Pogrebnoy was trained as a naval officer and served in the navy about ten years after graduation from the military naval academy in Crimea, which has been illegally occupied by Russia since 2014. Sergiy Pogrebnoy made a couple of round-the-world sea voyages during his military maritime career as an officer. With the collapse of the Soviet Union and the downsizing of the independent Ukrainian navy and army, Sergiy Pogrebnoy graduated from Law school in Kharkiv, Ukraine, and founded his law office at Simferopol, Crimea, Ukraine. He found a niche in providing legal and security advice to businesses and start-ups from aggressive M&A and racketeering. Upon the success of his legal business, he moved to the capital of Ukraine, Kyiv city, and currently is a partner at the largest Ukraine law office Sayenko&Kharenko, one of the leading law firms in Ukraine that provides comprehensive support in all major sectors of the economy with 18 legal practices offering comfortable legal support that helps clients achieve their business goals.
He is also the founder of the SK Security company. SK Security, led by Sergiy Pogrebnoy, is an investigating partner of the law offices and holder of the unique to Ukraine market security IT product called "Fortetsia" (the Fortress in Ukrainian). It is a platform for business protection in crises 24/7, which Ukraine's top security experts established. Founded in 2019, SK Security is the first full-service security provider of its kind in Ukraine. Partnered with Sayenko&Kharenko, Ukraine's leading law firm, SK Security and SK Law are national leaders in litigations, security, and risk mitigation.
In 2018, Sergiy Pogrebnoy was one of the founders of the ASIS Ukraine Chapter and the first chairman of the ASIS Ukraine. The ASIS Ukraine chapter, only five years later, in 2024, became 110 members strong and struck the top 10 European ASIS chapters.
Sergiy Pogrebnoy is a promoter of the charitable Fund Safe Ukraine 2030. The Safe Ukraine 2030 Fund is a newly established non-governmental foundation set up by a group of NGOs at the initiative of Sayenko&Kharenko to support Ukraine and promote a security environment for investment and businesses in Ukraine. ASIS is partnered with the fund Safe Ukraine 2030 in promoting support to Ukraine in their heroic resistance to the aggression of Russia.
Sergiy Pogrebnoy has been deeply engaged in corporate security in Ukraine for almost 30 years. He has extensive expertise in developing and implementing corporate security systems, conducting internal investigations into allegations of corporate fraud, and defending clients' interests in corporate conflicts.
"ASIS Ukraine is my child. I was one of the founders of the ASIS Ukraine chapter, and for 6 years, I sat on the chapter board as the vice-chair of the chapter. I found it passionate to share my professional knowledge with young corporate security professionals," said Sergiy Pogrebnoy. "I see that in the future, the ASIS Ukraine chapter members would strongly support the international donors and investors who would come to develop Ukraine after the victory in a devastating war against Russian aggression. Therefore, I am deeply grateful to the ASIS CEO Peter O`Neil, CAE and ASIS Europe regional board chair Erik de Vries, CPP, PSP for being board members of the charity Safe Ukraine 2030".
Connect with Sergiy Pogrebnoy, vice-chair ASIS Ukraine on LinkedIn or at [email protected].
arrow_upward