Michael Brzozowski, PSP, CPP
With almost two decades of experience in the security industry and 15 years in leadership roles, I've witnessed firsthand the industry's glaring lack of diversity, along with the pervasive biases and stereotypes that persist. To truly effect change and empower our industry, it's crucial that we take substantial steps toward Diversity, Equity, and Inclusion (DE&I). Let's delve deeper into these issues.
Address Implicit Bias Head On: In the early stages of my career, it was evident that gender diversity was lacking. What was even more concerning was the subtle yet damaging biases favoring men for roles deemed "tougher" or more demanding. This not only limits women's opportunities but also reinforces detrimental stereotypes about their capabilities. Acknowledging biases is just the first step; we must actively address them. Leaders should encourage introspection and create safe spaces for open dialogue.
Example: Implementing mandatory bias training programs and conducting regular diversity audits can help organizations identify and address implicit biases within their ranks.
Advocate for Skill-Based Teams: We must move beyond gender stereotypes when forming teams. Leaders should focus on individual skills rather than preconceived notions.
Example: Instead of assembling a security team based on traditional gender expectations, leaders can form teams by recognizing each member's unique skills and expertise. This approach enhances the team's overall effectiveness.
Be an Ally: Allies play a pivotal role in promoting DE&I. When biases are witnessed, they must be challenged. While a number of male colleagues have stepped up to advance the careers of women in security, there is certainly room for more to join this effort across the globe. The absence of male allies intensifies feelings of exclusion and perpetuates gender inequality.
Example: If a security professional observes a colleague making sexist comments during a meeting, speaking up against such behavior sends a powerful message that discrimination will not be tolerated, fostering a more inclusive environment.
Take Advantage of Mentoring Opportunities: Cross-gender and cross-generational mentorship is vital for leadership development. Encouraging cross-gender and cross-generational mentorship opens doors to diverse perspectives and solutions.
Example: Encourage your ASIS member colleagues to participate in the Security Leaders Mentoring Program as any ASIS member can participate. The Security Leaders Mentoring Program consists of an online, searchable mentors directory and mentoring support community. Once a member has set up a mentee profile, they can search the directory for potential mentor matches and reach out to those with whom they'd like to connect. Mentorship relationships are encouraged to run at least six months.

In conclusion, Diversity, Equity, and Inclusion are not merely ideals but the foundations upon which a progressive and thriving security industry is built. To truly lead with purpose, we must embody these principles. By actively confronting implicit bias, promoting mentorship, forming skill-based teams, and being allies, we can drive lasting change and reshape the future of our industry.
As leaders, it is our duty to pave the way for a more inclusive and diverse security sector where everyone, regardless of their background, feels welcome and valued. Let's not just talk about DE&I; let's be the catalysts for change, driving a more equitable and inclusive security industry for generations to come. Together, we can drive generational progress.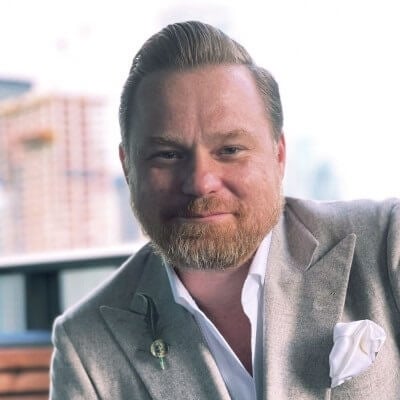 Michael Brzozowski, CPP, PSP, is a past recipient of ASIS International's Don Walker CSO Center Security Executive Award recognizing a senior level executive who demonstrates commitment to security management education, certification, and standards and guidelines. Michael currently serves as the Director of Physical Security Operation at a leading North American financial institution .

arrow_upward