While ASIS helps security professionals at every stage of their career, ASIS recognizes that our next generation of professionals represents the future of the profession. Each month, the ASIS blog features a Q&A with a NextGen member within our membership and share their unique perspective on a range of topics ranging from industry trends, and the value of ASIS membership to professional development. This month's blog features Keren Amaya Santodomingo.
Learn more about the ASIS NextGen Community and get involved today.
Q: What can experienced security professionals learn from early career professionals?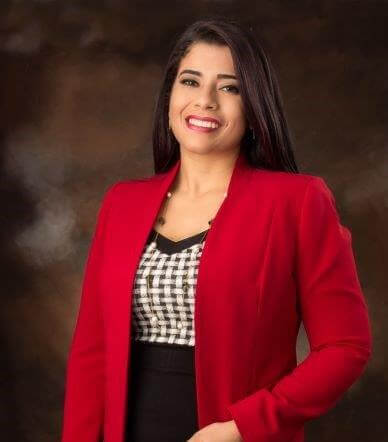 A: I believe there is a wealth of knowledge and fresh perspectives that experienced security professionals can gain from early career professionals. The innovative ideas and unique approaches they bring to the table can be incredibly valuable. By not having the experience on the way things are usually done, and the bias this can bring, young professionals have the ability to challenge traditional methods and offer new insights that can lead to improved or completely transformed security practices through innovation.
Also, seasoned professionals can learn from new perspectives about strategies and methodologies, using the latest technologies and tools that can be incorporated into security management.
Furthermore, as social dynamics evolve, early career professionals have a crucial role in shaping inclusive strategies that effectively engage and connect with diverse communities and stakeholders.
Q: How can young professionals stand out in the industry?
A: One of the main actions a young professional can undertake to stand out in the industry is to have an active participation in organizations such as ASIS International, as it provides a great opportunity for networking and a collaborative space for sharing knowledge, which allows us, young professionals, to develop meaningful connections with experienced leaders in the field.
Continuously being in a "learning mode" and expanding knowledge is another crucial step. Staying updated on the latest industry trends, technological advancements, and embracing innovative solutions showcases adaptability, a highly sought-after quality in a rapidly changing environment.
Additionally, fostering a collaborative mindset and seeking guidance from high-quality mentors allows young professionals to make bold contributions and establish their personal brand in the industry, distinguishing themselves as emerging leaders.
Q: How has your involvement in ASIS International helped your career?
A: As a female security professional, I have been able to grow in the Security field in more ways I thought were possible. I have had innumerable chances to interact and learn from so many career-passionate professionals that have inspired and supported me to continue to grow to my highest potential, and also give my share for the Next generation and Women in Security communities, encouraging others to pursue careers in this field as I have.
arrow_upward