Francine Staple, PSP is a Security & Safety Specialist Consultant at UNDSS ASIS. She recently sat down with the ASIS blog to discuss the role her PSP certification has played in her career and shared her advice to other security professionals interested in getting certified.
Learn more about Physical Security Professional (PSP) certification today.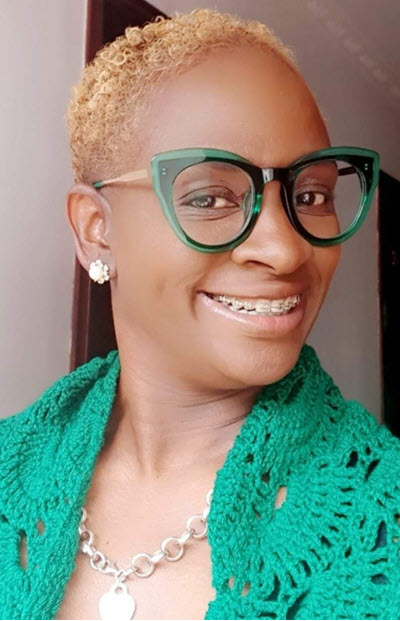 Q: How were you introducted to ASIS? Why did you decide to become involved?
A: I was introducted to ASIS in 1999, when I chose to pursue the field of security as my choice of career, I began my own online research and I got some good leads, however, I focused on honing my skill set in the aviation and maritime security sector. The opportunity presented itself in 2006 to seriously consider getting involved in ASIS; as I needed to commence the sojourn of getting qualified in the field, since I had a knack for security and the principles that govern the profession. I attended a few meetings at the local Chapter and recorded minutes of the meeting as my Department Head at the time was active in the Chapter. The meetings were very interesting and thereafter I saw where I could purchase security books from the book store and I found the website had interesting readings on various security topics. I thereafter spent days reading the various articles online and then decided to proceed to attempt the PSP certification.
Q: What motivated you to pursue ASIS board certification?
A: Based on my increased interest in the security profession, I decided that it would be my career choice and therefore it would only be prudent to start with certification as a first step. Another reason was there were no degrees in my country at the time that sparked my interest and no other degrees offering the security components of interest to me. I chose to attempt the PSP certification with also the additional encouragement from my then Department Head, the PSP certification offered exactly what I was looking for and I took on the challenge without doing a lot of research as the organization had a set of manuals, I attempted the examination and failed, I was not disappointed as I was not ready. I attempted a second time and approximately days before the examination, I realized that the material was updated and there was an unfamiliar component (High Rise Security), it was too late to withdraw and I sat the examination and failed by a very slim margin. I decided that I will purchase the entire set of manuals online and I decided that I will expend maximum effort to be successful and was the only successful candidate from that batch of candidates. I also became the first female to hone that certification in Jamaica for which I was recognized by a local women's body in Jamaica.
Q: When did you become certified, how has your certification aided you in performing your job? Does your organization encourage security personnel to be certified?
A: I became certified in 2009, my PSP certification has been the catalyst that has assisted me to be a star in my profession. The body of knowledge that is offered from this certification has allowed me to offer the type of security specialist advice for the projects I now undertake around the world as a Security Specialist Consultant. The Reference Guides for the PSP now forms a part of my mobile library and is always within reach if needed for consultation. Wherever I undertake work which is mostly interfacing with Security Departments I encourage all persons to at least have a minimum of 1 of the 4 certifications on offer. There are many persons within the various organizations that I am engaged with who are allowing their security staff to select the certifications as a choice. It is always my guiding principle in my training and development portion of my activities to encourage persons to undertake the opportunity to do the certifications.
Q: What steps would you recommend to someone thinking about achieving certification?
A: I recommend the following steps through my EPE method: EVALUATE, PLAN, EXECUTE...
Carefully research the certifications and ensure it fits within your needs and the skills sets that you are looking for to enhance your profession.

Make the bold step to consult with the website to establish if there are updates to the material.

START

Set up a study and revision schedule, seek assistance, remain focused, study, study, study.

Pace yourself in the exams to ensure you finished within the required period by calculating the time that you will have to answer each question.

I usually borrow the NIKE tagline (JUST DO IT) - PASS.
arrow_upward