In anticipation of GSX 2022, ASIS member Scott Ashworth shares insight into his hometown of Atlanta and the thriving security professionals behind it. Scott is a security leader specializing in Sports and Entertainment. For the past five years, he has held the roles of Director of Security for AMB Sports and Entertainment (Atlanta Falcons, Atlanta United, and Mercedes-Benz Stadium) and more recently as the Head of Security for Overtime, the leading brand for the next generation of sports fans that was ranked as one of LinkedIn's top startups in 2022. Prior to his security career, Scott spent 10 years in law enforcement specializing in all aspects of criminal investigations and retired at the rank of Lieutenant. Read on to learn more about the city of Atlanta and register for GSX today!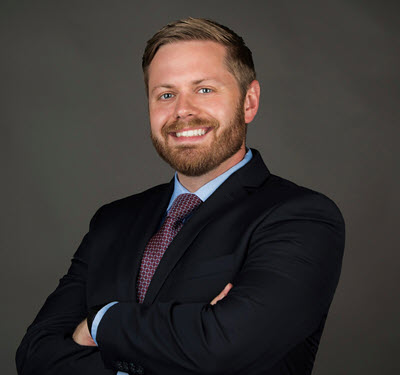 "Atlanta is a city with a long, rich, and complicated history. At one time, it stood as a central hub and supply depot for a Confederate Army fighting to maintain the institution of slavery in the American South. Decades later, Atlanta would become the birthplace of the Civil Rights Movement and Martin Luther King Jr, leading to a transformation lending to the city's adopted motto of "The city too busy to hate". A city that fell victim to fire twice, once on Sherman's March in the civil war and again when a catastrophic fire rampaged through the city in 1917. After each event, the city built back larger and stronger which is encapsulated in the city's seal displaying the word resurgence and includes a rendering of a Phoenix rising from great flames.
Fast forward to an Olympic City hosting 197 nations from around the world in 1996. Games that would be plagued by terrorism, security threats, deadly bombings, and looming extremism. Despite the negative impacts, Atlanta sent a message to the world that it was not only an international city, but an international sports city that takes security seriously. A city that years later in 2026 would be chosen to host the World Cup.
Security professionals from global companies including Coca-Cola, UPS, Home Depot, Delta Air Lines, Cox, Equifax, NCR, and many more are headquartered near downtown as these companies call Atlanta home. Experts in security at Hartsfield-Jackson Atlanta International Airport (providing nonstop service to 150 U.S. destinations and 70 international locations in more than 50 countries) work around the clock ensuring that the world's busiest airport is a safe haven for all who travel through it. Its history, culture, international appeal, and contributions to the security profession make it the perfect host for the GSX conference in September.
I am a member of a tight knit group of Atlanta sports security professionals including representatives from the Falcons, Atlanta United FC, Braves, Hawks, Overtime Elite, Georgia Tech Yellow Jackets, Georgia State Panthers, and other local entities. Over the past five years our professional community collaborated often whether it was to execute major sporting events like Super Bowl 53, an MLS Championship Match in 2018, the 2021 World Series, College Football Championships, or to host large parades downtown to celebrate championship baseball and soccer seasons. Atlanta is a sports city and we protect the fans who make it that. Loading World Cup 2026……
Why am I so passionate about Atlanta? I grew up here. In me, Atlanta lit and continues to fuel a fire of fierce advocacy, dedication, and innovation towards our shared field. When I was thinking of leaving law enforcement after ten years a number of individuals mentioned that I should look into ASIS International. I urge anyone with my shared passions to join ASIS and myself in Atlanta this September. I will be happy to be your guide and Atlanta's ambassador if you have any questions before or during GSX reach out to me on LinkedIn. Trust this ASIS member and native of Atlanta, the food, entertainment, sights, sounds, and feel of the city will be the perfect complement to the amazing programming at the GSX conference.
I look forward to seeing you there."
arrow_upward