While ASIS helps security professionals at every stage of their career, ASIS recognizes that our young professionals represent the future of the profession. Each month, the ASIS blog features a Q&A with a young professional within our membership and share their unique perspective on a range of topics ranging from industry trends, and the value of ASIS membership to professional development. This month's blog features Christina Pryka, Demand Generation Specialist, Northland Controls.
Learn more about the ASIS Young Professionals Community and get involved today.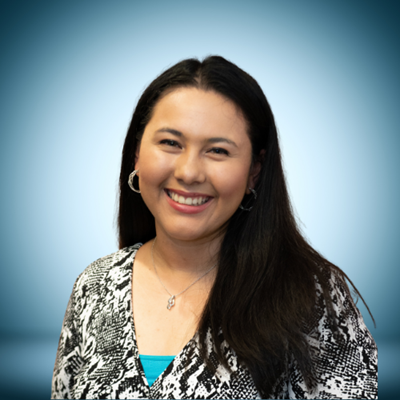 Q: What is an interesting story about your early career growth in the industry?
A: I entered the industry by sheer luck. My husband and I moved to Northern Virginia for better opportunities. He transferred offices within the same company, but I was starting from scratch. I applied to a nondescript craigslist ad for admin assistance, thinking I'll start here and figure out my next move. Fast forward I ended up working with Condortech Services, Inc. for three years. They're a well-established security integrator with projects coast to coast. With them I was exposed to a whole new world and explored multiple facets of the security industry.
Q: As a young professional, what do you think the future of security holds?
A: Truly if you look at current geopolitical movements and economic trends, the sky is the limit for the security industry, specifically when it comes to security management. The bigger corporate players are building a lot of services in-house, but everyone has blind spots and limited knowledge. For security consultants, like Guidepost, they have the advantage of seeing and analyzing threats for several clients at a time, which provides a more global perspective. I'm excited that within security there are opportunities across many disciplines. I am not client facing, my strengths are in team collaboration, writing and marketing. For a creative, security may not be the first industry that comes to mind, but positions are plentiful and at the end of the day you know you're assisting in good work. The mission of security is to protect people and their property. I think that's something most people can stand behind.
Q: What can experienced security professionals learn from early career professionals?
A: I think the strongest lessons would be agility and willingness to try something new. For many young professionals we are used to a certain level of customer service, seamless customer experiences, and high tech/high touch commodities in our consumer lives. Then when we're at work we bring that same expectation to security management and technology, which puts pressure on the industry to modernize. Not just with technology, but with the workflow, policies & procedures, building design, communication, etc.
Beyond that I think many YPs are comfortable with the stance "yes this works, but could it be better". We're not married to any single brand, process, or approach. While that can seem inconsistent in some cases, it also keeps us open to divergent solutions.
Q: How can young professionals stand out in the industry?
A: Best way is to get involved in relevant networking groups and associations. Getting involved outside of your set work hours signals to your management and others in the industry you have 'skin in the game' and you're legitimately interested in growing within the industry. Sometimes seasoned professionals hesitate to sow into newcomers because, with the job-hopping statistics, they're just not sure if that person will be around next year.
Q: Do you recommend a career in security management? Why?
A: Yes. The industry is always evolving, relevant and challenging. Regardless of your original discipline/industry, there's somewhere you can serve. Particularly if you come from a more specific security discipline (cyber, law enforcement, military, engineering, etc.) pursuing a security management role provides a deeper immersion because your role likely collaborates with all the others. Whereas before your responsibility involved this one 'puzzle piece', security management requires you to focus on the whole puzzle.
Q: The Young Professionals and Women in Security Communities have led with global initiatives. Why do you believe a global perspective is necessary/what have you learned from others outside of the U.S.?
A: It's foolish to not have a global perspective in this flattened world. The fastest growing sectors and the latest technologies are not exclusively coming from the U.S. Neither are the threats, so to focus on one country or continent I think would ultimately stifle growth. Beyond that, I recognize we in the United States are privileged in some respects, so shifting the focus gives professionals in less privileged areas a platform and access to resources.
arrow_upward