While ASIS helps security professionals at every stage of their career, ASIS recognizes that our young professionals represent the future of the profession. Each month, the ASIS blog features a Q&A with a young professional within our membership and share their unique perspective on a range of topics ranging from industry trends, and the value of ASIS membership to professional development. This month's blog features Abraham Desantiago, LGF Central Alarm Monitor Supervisor for the US Embassy in Caracas.
Learn more about the ASIS Young Professionals Community and get involved today.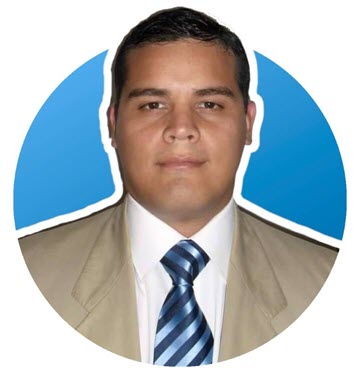 Q: How did you get started in security management?
A: I started back in 2003 when joined the Venezuelan Army. There I learned how important military discipline can be to security management by providing structure and a working flow chart. After serving I joined the police force, where I saw how legal issues affect the security framework.
Q: What do you enjoy about security management?
A: I enjoy security management because every day is different and security is constantly evolving. Due to the pandemic the world was forced to jump twenty years in the future and today every security professional must understand how to accelerate digital transformation.
Q: How has your involvement in ASIS International helped your career?
A: I joined ASIS in 2016, later, I began my volunteer work as YP Liaison and Secretary for the Venezuela Chapter in 2019, since then I have also gotten involved in other ASIS activities (I was named ASIS CONNECTS Ambassador in April). Today I can say without a doubt that ASIS has helped me to reach new goals and support my continued development as a security professional. My volunteer experience has given me a lot of insights. ASIS was the perfect platform to connect with peers from all the world that turned into connections today. Currently I am studying for my CPP Certification. I strongly recommend all security professionals pursue any certification of ASIS.
Q: As a young professional, what do you think the future of security holds?
A: The future belongs to those that are studying and preparing for tomorrow, today. Getting a certification will become a requirement for any employer from any part of the world and gaining experience is necessary for a well-built background. We don't know what's next so we need to ready to handle the future.
Q: What can experienced security professionals learn from early career professionals?
A: I believe an experienced security professional can get inspired by young professionals to be hungry again and push his/her colleagues and peers to reach new goals. Being a mentor is a beautiful experience where both parties can get feedback and development.
Q: How can young professionals stand out in the industry?
A: A young professional can stand out by getting certifications and continuing their professional development and by joining professional associations like ASIS, they can grow their network, a well-built network will definitely help them stand out.
arrow_upward