While ASIS helps security professionals at every stage of their career, ASIS recognizes that our next generation of professionals represent the future of the profession. Each month, the ASIS blog features a Q&A with a NextGen member within our membership and share their unique perspective on a range of topics ranging from industry trends, and the value of ASIS membership to professional development. This month's blog features Dustin Wilhoit.
Learn more about the ASIS NextGen Community and get involved today.
Q: How did you get started in security management?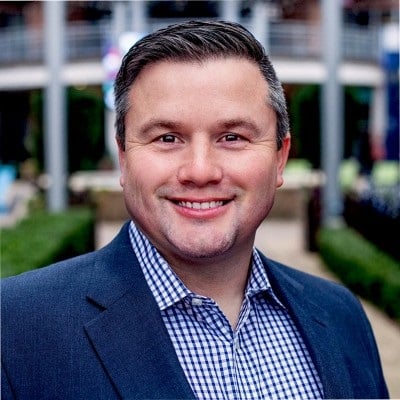 A: I was recruited out of law enforcement into private security after some local leadership noticed my ability to deal with stakeholders. As a financial crimes detective, they rolled the dice with me and thought I would be good at managing finances and projects; as a result of the confidence and subsequent work I did, I was runner for the Outstanding Security Manager of the year in 2019!
Q: What do you enjoy about security management?
A: I enjoy working with clients to build and develop tailored solutions that fit their needs. Most of my projects are based around PSP guidelines. I also enjoy using my experience to lead, build and develop cohesive security teams that are centered around the CPP material.
Q: How has your involvement in ASIS International helped your career?
A: It has exposed me to the standardization of best practices, procedures, and guidelines through PSP, CPP, and PCI. Most importantly, I have grown outside of my city where I started and have been able to leverage the networking worldwide with some amazing security leaders.
Q: What is an interesting story about your early career growth in the industry?
A: I was thrown right into the fire, working some high visible sites with high profile people.
Q: As a young professional, what do you think the future of security holds?
A: I think the future of security is near and will primarily be technology-based and less of the human element as result of operational costs and work ethics changing.
Q: What can experienced security professionals learn from early career professionals?
A: It depends on which direction one wants to go, but I continue to promote an idea that I was given, "Don't be a security specialist that focuses on business but be a business specialist that focuses on security." I heard this at GSX, and I changed my leadership philosophy immediately and I have had tremendous growth, opportunity, and better working relationships as a result of it.
Q: How can young professionals stand out in the industry?
A: Speak less, listen more, and take advice from everyone. Take the good advice and build upon, take the bad advice and change it to work. Always be willing to step up to any task thrown your way and think and work outside of the box. Be innovative, not typical.
Q: What opportunities exist for young professionals in the security industry?
A: Operations, management and leadership, finances, science and technology, sales; the sky is the limit.
Q: Do you recommend a career in security management? Why?
A: I do, but I'm very intentional with the recommendation. If you're a hands-on field worker that would rather work on projects, then consider not managing people, simply because there is a huge undermanagement problem in our industry. But if you're a people-person, and you're great dealing with entry level staff or sitting at the dinner table with the CEO, then manage people. If you have the gift to effectively manage people and projects simultaneously, then this career is for you!
arrow_upward