This year, the ASIS Foundation is partnering with The Clarity Factory, a research firm, on a forthcoming Diversity Equity and Inclusion (DE&I) research project, in order to better understand this very important, but complex, issue within corporate security. They work with private sector, governments, foundations and non-profits around the world on challenging issues that need clear thinking, well focused data, smart technology and realistic solutions that can be implemented in an expedited manner. In particular, they carry out studies to help corporate security leaders improve their response to the challenges of the new workplace, including hybrid working, diversity and inclusion and Environment-Social-Governance (ESG) issues. Rachel Briggs OBE and her partner, Paul Sizemore, will be leading this effort on behalf of the ASIS Foundation.
We recently sat down with Rachel-- a leading expert on security who has advised governments and multinational corporations on security, resilience, terrorism and responses to extremism--to discuss the DE&I partnership with the ASIS Foundation. Read on to learn more and participate in the survey today!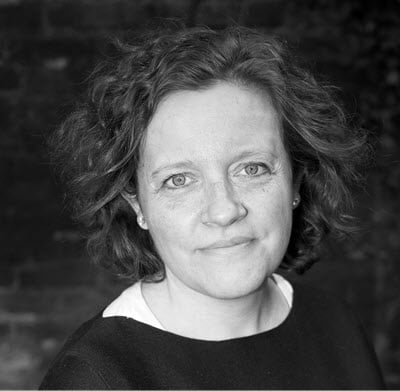 Q: Can you explain your research effort with the ASIS Foundation.
A: We are seeking to understand the state of diversity and inclusion within corporate security – how diverse are our teams? What challenges do leaders and managers face in hiring diverse candidates? Do diverse team members face challenges and barriers to progress? And how can organizations effectively lead in this space?
We know our industry needs to do more. It's important we document that. I also want our research to profile the people who are making a difference and offer tangible ideas and best practices to help move this from 'talk to walk'. So many of the people we have consulted already have told us they want less talk and more action. I hope this project can help to move the needle.
Q: Can ASIS members participate in this research effort?
A: Absolutely, and we hope that they will. We just launched a survey tool that will be open for security professionals to participate in until 15 August. You can find the survey at: https://www.clarityfactory.com/blog/survey-diversity-and-inclusion-in-the-security-industry. The survey tool takes about five minutes to complete but will help us immensely in our efforts to better understand the world of corporate security and how DE&I factors into it. There have been very few efforts like this to date – and already the insights are invaluable. We need to better understand the issues – and find the right solutions.
Q: Depending on the findings of your research and analysis how do you see this impacting global security professionals?
A: We hope it will help in two key ways. First, it will offer a baseline data on the state of play for diversity in corporate security, which will provide security teams with an opportunity to informally benchmark their own efforts. Second, we will profile people who are making a difference as well as effective practices that can serve as models for other security leaders to improve their own DE&I efforts.
Q: When will the results of your efforts be shared publicly?
A: We will be presenting interim findings at GSX – join our session at 10am on Tuesday 13 September in Atlanta. The final report will be published by The ASIS Foundation in early 2023. If you would like to receive an alert when the report is published, please sign up at The Clarity Factory newsletter on our website.
arrow_upward