To commemorate the 1969 Stonewall Uprising in Manhattan, Lesbian, Gay, Bisexual, Transgender, and Queer (LGBTQ) Pride Month is now observed every June internationally. Earlier this month, Nick Lovrien, CPP, Vice President - Chief Security Officer, Meta and ASIS CSO Center member, wrote a poignant message on LinkedIn reflecting on Pride Month and what it means to him and he has graciously granted permission for the ASIS Blog to publish that post here as well. Thank you, Nick! To learn more about or join the ASIS DE&I Community visit here; to learn more about or join the ASIS CSO Center visit here.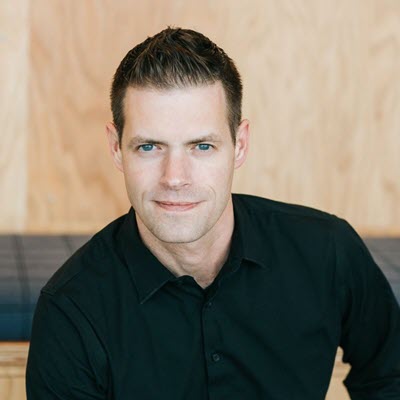 "Today kicks off Pride Month and our theme this year at Meta is "Pride Connects Us," which speaks to our core value of connecting people while we reflect on our past, evaluate our present, and look to our future!
This month also gives us the chance to recognize and celebrate the impact that our lesbian, gay, bisexual, transgender, non-binary, queer, and ally community has had on history.
I am often asked why it is called Pride. I am proud not that I am gay - I was born that way - I am proud because I am no longer afraid to live openly as my authentic self.
I served my country in combat in multiple warzones as a Counterterrorism Officer with Central Intelligence Agency (CIA) alongside my peers in the US Military at a time of the "Don't Ask, Don't Tell" policy that prohibited openly LGBTQ+ people from military service.
I also recognize, acknowledge, and appreciate the responsibility and opportunity as the only openly Gay Chief Global Security Officer for a fortune 50 company and I am proud to act as an example to other LGBTQ+ people that it is possible to get to the top of your field and be out.
The history of Pride goes back to the 1960's when the New York City (NYC) Administration did not allow bars to serve LGBTQ+ people. The NYC Police would raid gay bars, often physically beat the bar staff and clientele, and parade them into the streets and arrest them. But June 28th, 1969 was different, as the police raided the Stonewall Inn, members of the LGBTQ+ community stood up for themselves and for their rights, and fought back demanding equality while sparking the LGBTQ+ civil rights movement.
Pride month provides us the opportunity to acknowledge the progress that has been made; but to also recognize that the LGBTQ+ community is still fighting for equal protection when it comes to civil and human rights.
All of this, of course, reminds us of why we still need Pride Month and why LGBTQ+ visibility matters so much. It is important, at all levels, to have people that look and are like you.
We know that representation and having a community matter. We also know that diverse teams are stronger teams. They make better business decisions, they focus more on the facts and remain objective, they process those facts more carefully, they are more innovative, and they deliver stronger results.
I am grateful for this month of recognition as we collectively continue to find ways to drive inclusion, recognize intersectionality and drive forward the diversity that advances us as a Security industry and as a community.
I am particularly grateful for, and proud of, our Security LGBTQ+ community who is fearless in breaking down industry walls, barriers, and stereotypes.
Happy Pride!"
arrow_upward