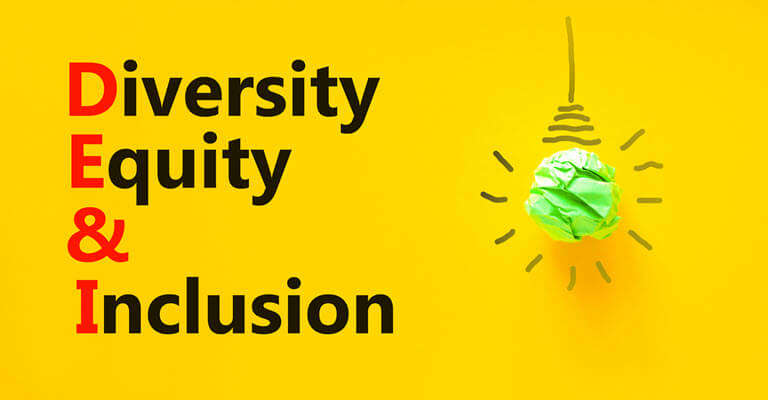 ASIS has various resources and networks aimed at supporting professionals and organizations' efforts to cultivate a stronger and more talented workforce through diversity, equity, and inclusion. A variety of these resources are exclusive to members, including communities, in-person networking and educational events, webinars, and more.
Communities
ASIS is proud to highlight the communities that celebrate DE&I values and see differences and different perspectives as strengths and benefits for the security industry.
Four member communities are currently working on DE&I strategies. These communities include:
Education & Events
Recent and future educational and networking events hosted by ASIS International strive to make these events more inclusive and diversify attendance.
Leadership Exchange invites new ideas and developing goals that support your role and how it intersects with ASIS initiatives. This multi-day event is entirely virtual and invite-only. Previous Leadership Exchanges have highlighted evolving DE&I efforts, such as in 2022 with the announcement of a new DE&I toolkit for security officers. Leadership Exchange 2023 will feature a session on 2 February, "Empowering Diversity, Equity, and Inclusion in Security - ASIS Foundation 2022 Research Report."
ASIS is also continuing to improve its annual industry-wide event, Global Security Exchange (GSX), to provide the best in educational sessions and networking events for members and attendees. As part of ASIS's ongoing efforts to represent and include a wider range of ideas and diversify opportunities, it improving its Call for Proposals process, including efforts to remove reviewer bias, providing guidance on preparing proposals and presentations, and evaluating GSX speaker forms. Previous GSX events have included strategies on how DE&I supports the industry and its leaders, such as:
Membership & Certification
As part of the organization's mission to provide equitable services to members worldwide, ASIS International offers a discounted rate on membership dues for emerging markets, as
defined by the World Bank
.
ASIS also instituted reduced certification fee rates for emerging markets, beginning in January 2022. To make certification exams more accessible, the organization covers the cost of special accommodations and is committed to ensuring that in-person testing sites are ADA compliant. The organization will continue offering remote learning and testing. Between August 2020 and June 2021, 35% of individuals taking a certification test did so remotely. Presently, each of the four certifications exams can be taken either in English or Spanish.
Membership Voices: How ASIS Benefits a Global Membership. Hear what what our members - the heart and soul of ASIS - say about how in the face of an obstacle, they can turn to their community of 34,000+ strong global security professionals.
Webinars
As a professional association, ASIS offers the opportunity to continue improving and learning. ASIS webinars and webinar packages (both live and on-demand) cover a variety of topics, with viewers earning CPE credits upon completion. Webinars related to DE&I matters that are exclusive to members include: