How to Manage a World in Crisis
Today's executives are consumed with their everyday business to the extent that they do not want to worry about the "what if's". The world is in such turmoil that leaders are laser focused on reducing costs while ensuring that their business operates at an optimal level; resulting in customer satisfaction and shareholder ROI. This is the case until the inevitable happens, the "it will never happen to us", is transformed into "what happened?". This presentation will provide examples and describe how to create a model that gives crisis management teams the ability to act instead of react in times of crisis.
Learning Objectives
Upon completion, participants will be able to:
Develop a crisis management model.

Train and exercise the model.

Communicate the model to executives and crisis management leaders in order to receive buy-in to the program.
Credit Information
CPE credits for ASIS-sponsored webinars will be updated in your user profile within 48 hours of completion. Self-reporting of CPE credits is not required.
Glenn W. McLea, CPP, MSBC
Director, Security Operations
Bridgestone Americas, Inc
Following his service as an officer in the US Army, Glenn McLea began a career in security that has spanned a 25-year period with experience managing security operations and strategic planning on every continent around the globe. Spending over a decade in Europe, he provided security expertise in the areas of aviation security and embassy protection. After 9/11 Glenn made his way back to the US to support the fight against terrorism and was the Director of Security Operations for the San Francisco International Airport. As military operations heated up in Iraq, he was recruited by Parsons, an engineering company that was preparing to manage $2.5 Billion USD of reconstruction work, to lead their security efforts. Over a five-year period from 2004 – 2008, he managed a security contingent of 300 retired special operations security personnel protecting 600 engineers across the country. Glenn has been with Bridgestone for eight years and his primary focus is on Enterprise Security Operations and Business Assurance.
Glenn has been a member of ASIS International since 2002 and earned the Certified Protection Professional designation in January 2006. He holds his undergraduate and graduate degree from Norwich University with a MS degree in business continuity management. When he is not working he is enjoying life on "The Farm" in Lebanon with his wife and three young kids. He also has an older daughter who is married and living in Germany.
Pruitt Business Consulting, LLC
John Pruitt is a U.S. Navy veteran who achieved Fleet Squadron and Naval Air Station Command during his 27-year career. His military duties included Combat Operations during Desert Storm; and, while commanding NAS Pensacola, oversight of a large, complex and diverse Naval Installation. Significantly, during his command at Pensacola, he led the Air Station through the impact and recovery from the devastating effects of Hurricane Ivan.
John followed his military service with Security Manager positions in the public utility industry with responsibility for the safeguarding of large workforces, sensitive critical infrastructure, customer service operations and power control centers. As the owner and manager of Pruitt Business Consulting, LLC he now leverages his unique skill set and experience through consulting on security and business recovery situations. John's particular emphasis is on business continuity, emergency preparedness and crisis management planning, training and exercises for a wide range of industrial, commercial and academic installations.
John holds a bachelor's degree in Business Administration from Samford University; a master's degree in National Security from the Naval Post-Graduate School; he was a Fellow at the Massachusetts Institute of Technology Security Studies Program; and is also a graduate of the U.S. Naval War College. John has served on numerous professional and charitable boards and currently resides with his family in Hoover, Alabama.
Visit the Pruitt Business Consulting (PBC) website for more information.
Cancellation and Transfer Policy
For a full refund or transfer credit, written requests must be received by ASIS at least three business days before the start date of the program. Those received less than three days prior will be charged a $25 cancellation/transfer fee.
Transfers will be limited to a maximum of two per original registration. No refunds or transfers are made for requests received on or after the start date. Contact us or fax your request to ASIS Member Services at +1.703.519.6298.
Please note that online subscriptions and downloadable products are nonrefundable, nontransferable.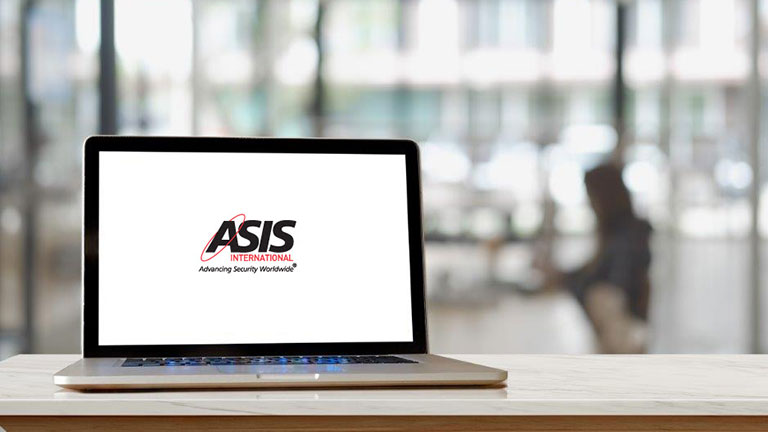 Gain access to all live and on-demand webinars for 2021—a minimum of 20 CPE-accredited programs on topics such as active shooter, ESRM, workplace violence, DE&I, and business continuity—PLUS the complete 2020 on-demand catalog for one low subscription fee. With content delivered by security experts who have proven expertise in their field, ASIS webinar content is relevant to the work you do as a practitioner every day. Build your security knowledge—or enable team training—by staying informed, efficiently and affordably.
$149 member | $199 nonmember
arrow_upward