Preventing and Defending Bodily Injury Claims in the Security Industry
Security professionals are often the first line of defense against criminal activity, as well as the injuries and property damage that follows. Unfortunately, that also means security professionals are very often the first to be blamed in a civil lawsuit arising out of the criminal activity. This webinar will highlight key concepts to be utilized in preventing, investigating, and defending lawsuits brought against security professionals in these instances. These concepts will include insurance coverage issues, common factual theories of liability, preserving evidence, and defense strategies.
This webinar is open to current ASIS members only. Learn more about ASIS membership.
Learning Objectives
Upon completion, participants will be able to:
Identify important issues related to insurance coverage
Be familiar with typical Incidents which give rise to bodily injury claims against security professionals, industry –to-industry.
Be familiar with key issues related to preventing such claims, (vendor contracts, documentation etc.)
Be familiar with defending the claims after if and when a lawsuit is filed. (Discovery Issues, Legal Issues, and Factual Issues which Arise.)
Trial Attorney
Wilson Elser Moskowitz Edelman & Dicker LLP
Sean is a trial attorney at Wilson Elser Moskowitz Edelman & Dicker LLP, a national law firm. Sean's practice focuses on the defense of medical malpractice & catastrophic personal injury claims, many of which involve security professionals.
Cancellation and Transfer Policy
For a full refund or transfer credit, written requests must be received by ASIS at least three business days before the start date of the program. Those received less than three days prior will be charged a $25 cancellation/transfer fee.
Transfers will be limited to a maximum of two per original registration. No refunds or transfers are made for requests received on or after the start date. Contact us or fax your request to ASIS Member Services at +1.703.519.6298.
Please note that online subscriptions and downloadable products are nonrefundable, nontransferable.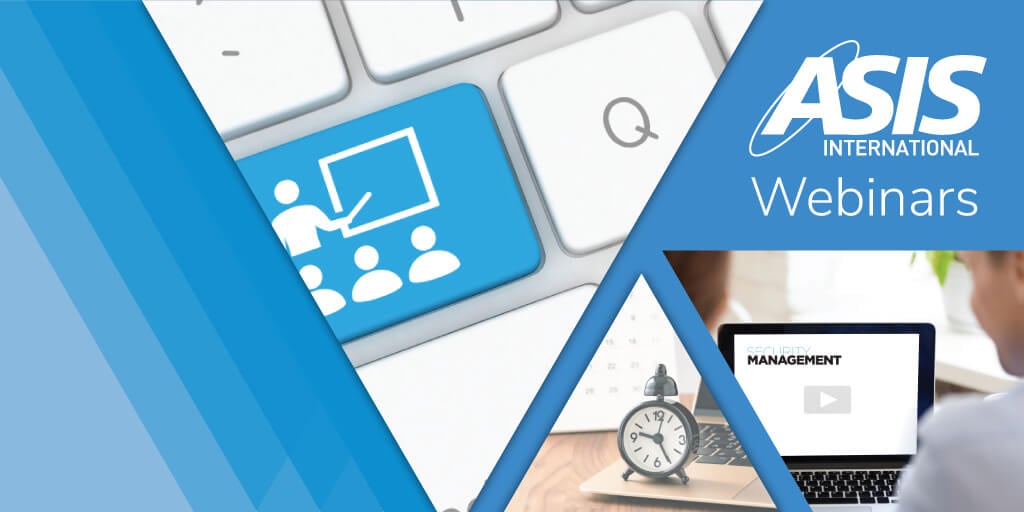 Anytime, Anywhere Learning
Build your know-how and stay up-to-date right from your desktop or mobile device, 24/7. ASIS webinars offer insightful perspectives and expertise on the latest security issues, all year long. Webinars are ideal for individuals and team training and are available both live and on-demand (most also offer CPEs).
arrow_upward