SOLD OUT - Global DE&I Strategy: Policy and Practices that Produce Positive Business Outcomes
Sponsored by Microsoft

Diversity, inclusion, and bias are critical topics that have generated important conversations in recent months. SIA and ASIS have joined together to create this learning experience for the security profession to focus on specific and practical resources that enhance the effectiveness of a security enterprise. Taking a strategic approach to diversity and inclusion can strengthen and deepen hiring practices by growing the pool of candidates, while increasing retention and engagement of team members and customers. This session will baseline current diversity related language and allow attendees to understand and 'speak the same language'.
During the session, three current pain points facing security professionals will be addressed as well as within individual breakouts designed to facilitate deeper conversations: Hiring Policies and Practices, Facilitating Critical Conversations, and Creating a Diversity Program.
Attendees will learn to:
Develop increased expertise around successful policies, practices, and processes
Evaluate methods for approaching a diversity program in your organization
Identify DE&I strategies leadership teams can apply immediately
Breakout Sessions:
Hiring Policies and Practices to Create and Retain a Diverse Candidate Pool
Best Practices for Facilitating Difficult Dialogues
How to Create a Diversity Program in Your Organization
Registrants for this event co-presented by ASIS International and the Security Industry Association (SIA) will receive future communications from both organizations.
CEO
James Pogue Enterprises

Leadership and training are at the core of who Dr. Pogue is and align with his ongoing commitment to equip executives and professionals with the thought leadership to improve communicate & manage effectively. His military service and overseas deployment in the Middle East, gave him tangible examples of the critical balance between leaders and followers on teams. His work provides leaders with well researched data partnered with highly engaged training to drive their ability to impact behavior and the bottom line.
After nearly 10 years in higher education as a Researcher, Professor and Administrator where he focused Diversity, Inclusion, and Unconscious Bias, Dr. Pogue expanded his work to include Multigenerational Leadership. He helps companies prepare, recruit and retain talent across gender, culture, ethnicity and generations from Baby Boomers to Millennials, and now Generation Z.
Elaine Palome, SHRM-SCP, MS
Director of Human Resources, Americas
Axis Communications, Inc.
Elaine Palome is the Director of Human Resources for the Americas at Axis Communications. In this role she oversees all Talent Management activities for the US, Canada, and Latin America. Elaine has over two decades of experience in many aspects of human resources including talent acquisition and development, performance management, diversity and inclusion, developing next generation leaders, and strategic planning.
Elaine sits on the steering committee for the Security Industry Association (SIA) Women in Security Forum and is Chair of the sub-committee for Learning and Development. She also serves on the SIA Human Resources Committee.
Elaine is a frequent panelist, presenter, and author of articles involving issues affecting growing organizations. Prior to joining Axis, Elaine held human resources leadership roles in the pharmaceutical, medical device, and software industries. Elaine's graduate work was in the biological sciences and she holds the Society for Human Resources Senior Professional Certification (SHRM-SCP) as well as certifications in Process Communication, Predictive Index, and Conflict Dynamics.
Vice President, Operational Center of Excellence
Jacobs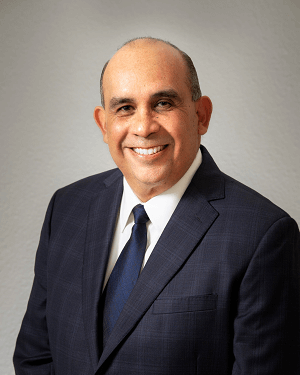 Joe M. Olivarez Jr. is the Vice President, Operational Center of Excellence - Global Security, Resilience, Global Quality, HSE and Sustainability for Jacobs. Jacobs is a 13B business, has 53K employees and operates in over 60 countries. In fiscal year 2014, Mr. Olivarez was selected to be the first global Security Leader in this capacity in the 60 - year history of Jacobs. His role has been to build and lead the company's integrated global security strategy. He is responsible for assessing, influencing and assisting the Company to mitigate security and resilience risks in a dynamic international business environment. The security and resilience model include establishing and maintaining effective working relationships with the Executive and Senior Leadership Teams (SLT) to operate an intelligence driven and risk-based program. Due to his leadership, in 2019 he was requested by the SLT to also lead the company Global Quality team and more recently the entire Operational Center of Excellence in 2020.
Cancellation and Transfer Policy
For a full refund or transfer credit, written requests must be received by ASIS at least three business days before the start date of the program. Those received less than three days prior will be charged a $25 cancellation/transfer fee.
Transfers will be limited to a maximum of two per original registration. No refunds or transfers are made for requests received on or after the start date. Contact us or fax your request to ASIS Member Services at +1.703.519.6298.
Please note that online subscriptions and downloadable products are nonrefundable, nontransferable.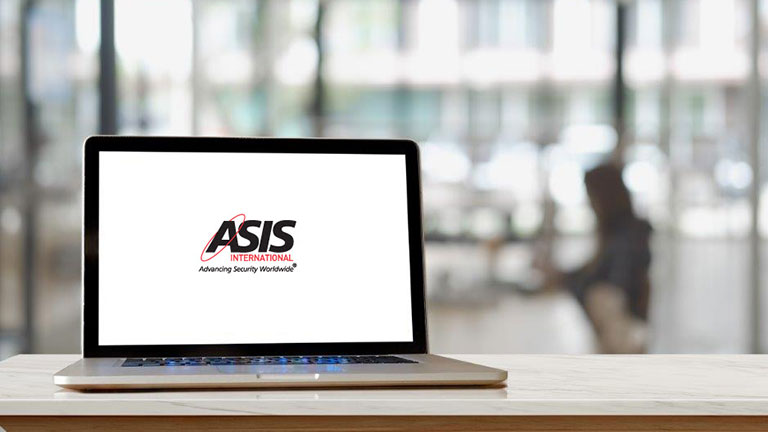 Gain access to all live and on-demand webinars for 2021—a minimum of 20 CPE-accredited programs on topics such as active shooter, ESRM, workplace violence, DE&I, and business continuity—PLUS the complete 2020 on-demand catalog for one low subscription fee. With content delivered by security experts who have proven expertise in their field, ASIS webinar content is relevant to the work you do as a practitioner every day. Build your security knowledge—or enable team training—by staying informed, efficiently and affordably.
$149 member | $199 nonmember
arrow_upward