Siemens and Samdesk: Using Data to Protect Your Brand, Assets and Most Importantly People
Sponsored by: Samdesk
Information as we know it today, is more readily available than ever before. It can be obtained through multiple sources (OSINT) and consumed through various channels via the web. We are often flooded, overwhelmed even, by data. Understanding and dissecting this data is key for effective decision making when it comes to security operations and business continuity.
Join us, as Siemens and Samdesk share their collaborative approach and experiences in today's challenging GSOC environments. Leveraging intelligence methodology and powered by technology, the Situation and Intelligence Analysis team at Siemens strives to support holistic and sound decision making throughout the entire Siemens value chain.
Topics Included:
Global approach to Security Operations
Blending Tech and Human Cognition
The Opportunities of Social Media (OSINT) Analytics
How Siemens overcomes some of their biggest challenges
Social Media as Digital Eyes and Ears
Security Operations of the Future
And more!
After attending this presentation, you will understand:
Understanding the complexities of global organization and their security operations

How do you approach security management for vast and diverse regions globally
Best practices for organizations with global footprints

How to use volumes of data to deliver tailored insights rapidly and decisively

Provide real, focused insights on the world affecting your organization
Tools to streamline your crisis management

Viewing social media as an opportunity

Understanding the good and the bad
How to spot reliable sources online

Digital Eyes and Ears on the ground

How to approach real-time verification using OSINT
Monitoring developing online conversations

Security Operations of the Future

Understanding the new norm post pandemic and what that means for us today
Credit Information
Completion of this webinar is eligible for 1 CPE credit. CPE credits for ASIS-sponsored webinars will be updated in your user profile within 48 hours of completion. Self-reporting of CPE credits is not required.
*Note: Speakers and content are subject to change without notice.
Deputy Team Lead, Situation and Threat Analysis
Siemens AG
Based in Munich, Germany, Matt Kish is the deputy team lead of the Siemens Situation and Threat Analysis team, with a responsibility for providing security intelligence analysis across the company. Driving the team's efforts on a global level throughout the intelligence cycle process, Matt also specializes in providing analytical support to Siemens' operations in the Middle East region.
Senior Analyst, Situation and Threat Analysis
Siemens AG
A senior security analyst based out of Erlangen, Germany, Martina Nahr has been with the Siemens Situation and Threat Analysis team for seven years. Responsible for providing intelligence support to the company's global operations, Martina specializes in covering Africa and Americas topics. She also leads on the continuous development of Social Media Analytics within the Siemens security ecosystem.
Head of Customer Success
Samdesk
Charlotte Lynch, Head of Customer Success at samdesk, is an experienced practitioner in customer care with over 10 years of client-facing experience. Her skill set encompasses a varied spectrum from marketing to customer management. She champions the voice of the customer and is always on hand to support and showcase the amazing work of samdesk users.
Cancellation and Transfer Policy
For a full refund or transfer credit, written requests must be received by ASIS at least three business days before the start date of the program. Those received less than three days prior will be charged a $25 cancellation/transfer fee.
Transfers will be limited to a maximum of two per original registration. No refunds or transfers are made for requests received on or after the start date. Contact us or fax your request to ASIS Member Services at +1.703.519.6298.
Please note that online subscriptions and downloadable products are nonrefundable, nontransferable.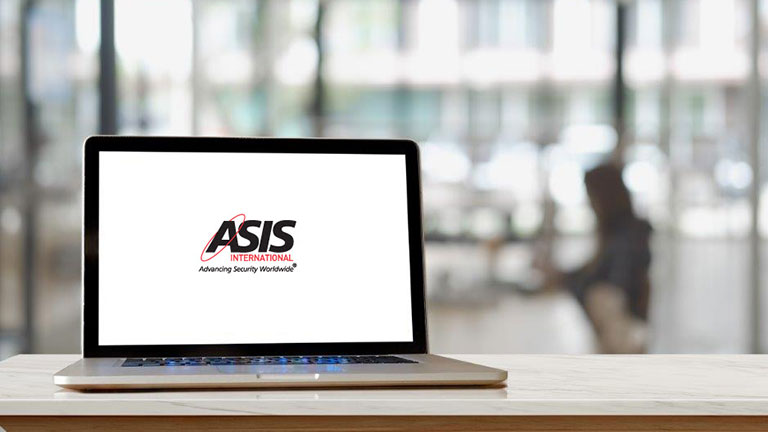 Webinars allow you to build your security knowledge and earn CPEs throughout the year. Conducted live and made accessible at your convenience via the on-demand catalog, webinars span a range of topics, including ESRM and risk management, physical and operational security, information security, integration and convergence of physical and cyber security and more.
With content delivered by security experts who have proven expertise in their field, ASIS webinar content is relevant to the work you do as a practitioner every day. Build your security knowledge—or enable team training—by staying informed.
Browse upcoming webinars or explore the on-demand catalog.
arrow_upward