New Intelligent Physical Identity Solution: Manage Risks and Reduce Security Workload
Sponsored by:
In this webinar you will learn how AI-enabled PIAM solution leverages data insights to not only automate physical identity and access-related processes but also make operational & physical risks visible to the security team with automated action to mitigate them. With an ultimate goal of enhancing security posture of your organization and reducing your team's workload, you will, in addition, also learn invaluable security insights and best practices from our guest speaker, Dr. Joel Rakow. Dr. Rakow is globally recognized as e-crime risk management authority for both physical security and cybersecurity, having served as an advisor to the Secret Service and Los Angeles Electronic Crimes Task Force and a representative member of the FBI Infragard.
Credit Information
Completion of this webinar is eligible for 1 CPE credit. CPE credits for ASIS-sponsored webinars will be updated in your user profile within 48 hours of completion. Self-reporting of CPE credits is not required.
Presenters*
Dr. Joel Rakow: Joel Rakow is a partner in the Los Angeles practice of Fortium Partners. He brings more than 25 years of technology leadership experience in the area of e-crime risk management, which encompasses all elements of both physical security and cybersecurity. Rakow is globally recognized in the field of technology security, having served as an advisor to the Secret Service and Los Angeles Electronic Crimes Task Force and a representative member of the FBI Infragard, Adobe Software's Advisory Council, and the Receivers Team for the State Courts of California. Prior to joining Fortium, Rakow served as president of Ollivier Corporations, a network engineering company focused on integration across departmental lines in pursuit of physical and cybersecurity. Before that he founded the e-crimes and risk management practice at Tatum, an executive services firm. Rakow has led more than 300 enterprise deployments of physical security systems in addition to more than 30 other enterprise deployments.
Kyle Elliott: Kyle is the Vice President of Global Sales at Vector Flow. Previously he has held the VP Sales role at HID and Quantum Secure. Kyle has over 15 years of Physical Security and Identity Management Enterprise software experience. Kyle's sales organization is results-oriented; focused on understanding a clients problems and challenges and meeting that with product, people and process to deliver results.
Lou Caputzal: Lou Caputzal is Vector Flow's Director of Technical Sales. Lou has spent nearly his entire career focused on the Physical Security industry spanning from SOC operations and PSIM solution's to PIAM – identity, access, credentialing and badging. Prior to Vector Flow Lou held Senior, technical, product and engineering roles at Stanley Security, HID and Quantum Secure. Lou brings experience and expertise to understanding the root cause of the failures and pitfalls of manual access management and underperforming legacy PIAM.
*Note: Speakers and content are subject to change without notice.
Cancellation and Transfer Policy
For a full refund or transfer credit, written requests must be received by ASIS at least three business days before the start date of the program. Those received less than three days prior will be charged a $25 cancellation/transfer fee.
Transfers will be limited to a maximum of two per original registration. No refunds or transfers are made for requests received on or after the start date. Contact us or fax your request to ASIS Member Services at +1.703.519.6298.
Please note that online subscriptions and downloadable products are nonrefundable, nontransferable.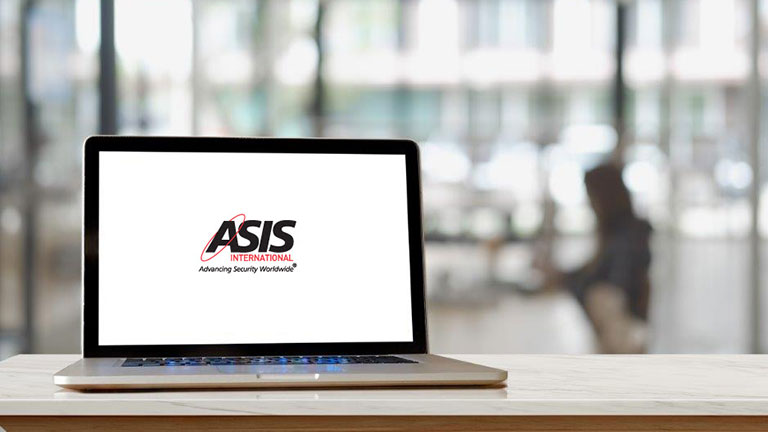 Gain access to all live and on-demand webinars for 2021—a minimum of 20 CPE-accredited programs on topics such as active shooter, ESRM, workplace violence, DE&I, and business continuity—PLUS the complete 2020 on-demand catalog for one low subscription fee. With content delivered by security experts who have proven expertise in their field, ASIS webinar content is relevant to the work you do as a practitioner every day. Build your security knowledge—or enable team training—by staying informed, efficiently and affordably.
$149 member | $199 nonmember
arrow_upward