Nation States, Organized Crime and Other Adversaries: What You Don't Know CAN Hurt You
Adversaries are using sophisticated, holistic intelligence strategies to gain information and attack your organization often resulting in devastating results. These strategies include insiders, cyber-attacks, physical breaches and social engineering tactics. To beat them at their own game, your organization must use a holistic threat intelligence strategy, as well. In this session, we will discuss how our Enterprise Threat Intelligence Assessment (ETIA) can provide a baseline to critical knowledge to help identify your adversaries, their focus, motivation and capabilities. We will discuss actual case files and demonstrate how this critical knowledge can help faster, more effective business decisions, further reducing risk by predicting and preventing attacks and ultimately eliminating surprise.
You know your strengths and weakness, the problem is, so do your adversaries!
Learning Objectives
Upon completion, participants will be able to:
At the end of this session, participants will be able to identify at least 3 key components of a threat intelligence assessment.
Participants will be able to discuss why a holistic approach to an intelligence program is critical and give examples of techniques that adversaries use to collect information and develop attack strategies.
Identify how adversaries are using organizational structure and siloes of communication to orchestrate successful attacks.
Credit Information
Completion of this webinar is eligible for 1 CPE credit. CPE credits for ASIS-sponsored webinars will be updated in your user profile within 48 hours of completion. Self-reporting of CPE credits is not required.
Expand Your Learning!
Check out the current issue of Security Management Magazine. The article "A Pandemic Pivot: Organized Crime Finds a Way to Thrive in the New Abnormal," examines how global regions are impacted by the threat of organized criminal activity as it evolved to continue to survive and take advantage of new business opportunities during the global pandemic.
CEO and Founder
Center for Threat Intelligence
Janet is CEO and Founder of Center for Threat Intelligence. Janet established a team of intelligence experts to build a cutting-edge holistic threat intelligence consulting, training and a certification program for Certified Threat Intelligence Professionals (CTIP).
Janet's former leadership roles at Microsoft and Cisco, creating and managing global programs focused on compliance and security, in addition to her work at a managed cyber-security start-up, brings a wealth of knowledge in security services.
Janet is currently Committee Chair for Women in Security Puget Sound, the Chair Emeritus for the Pacific Coast Analyst Roundtable and a former Board Member for the American Red Cross. She is also a member of InfraGard, the United States Secret Service Cyber Fraud Task Force and the Washington State Fusion Center.
*Note: Speakers and content are subject to change without notice.
Cancellation and Transfer Policy
For a full refund or transfer credit, written requests must be received by ASIS at least three business days before the start date of the program. Those received less than three days prior will be charged a $25 cancellation/transfer fee.
Transfers will be limited to a maximum of two per original registration. No refunds or transfers are made for requests received on or after the start date. Contact us or fax your request to ASIS Member Services at +1.703.519.6298.
Please note that online subscriptions and downloadable products are nonrefundable, nontransferable.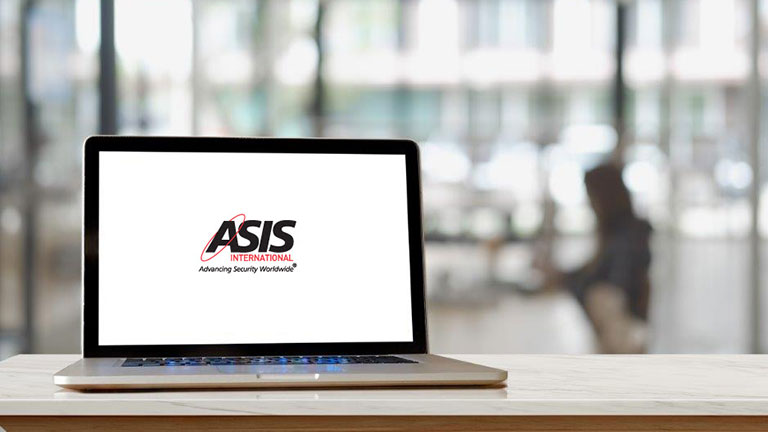 Webinars allow you to build your security knowledge and earn CPEs throughout the year. Conducted live and made accessible at your convenience via the on-demand catalog, webinars span a range of topics, including ESRM and risk management, physical and operational security, information security, integration and convergence of physical and cyber security and more.
With content delivered by security experts who have proven expertise in their field, ASIS webinar content is relevant to the work you do as a practitioner every day. Build your security knowledge—or enable team training—by staying informed.
Browse upcoming webinars or explore the on-demand catalog.
arrow_upward