Drones and Security

location_on Online Learning
Now available on demand | Earn up to 1 CPE CREDIT | $0 cost for Webinar Subscribers
To educate and cut through the hype of unmanned aerial vehicles (UAS)/Drones in the security industry, a panel of specialists will review multiple "use cases" for drone use and defense by a security enterprise. Consider the perspectives of an Federal Aviation Authority (FAA) licensed drone operator, a drone industry subject matter expert, and a physical security design engineer as they share their perspectives and experience. Follow their views of the practical implementation and impact of drones within a business environment. Explore a range of UAS and drone security applications, from basic through advanced, and even future applications.
Participants will be able to:
Explain the fundamentals and implications of unmanned aerial vehicles (UAS) and drone laws, technologies, and applications
Communicate how various UAS and drone countermeasures work, and how their use can be practical and legal
Describe the various ways UAS and drones have been used by security teams
Nathan Ruff, Managing Director, Coalition of UAS Professionals
Nathan has over 16 years of experience as a Strategy & Operations Consultant to Fortune 500 companies around the world. Leading projects in North America, Europe, and Asia, Nathan has a proven track record helping organizations achieve superlative results. As Managing Director for the Coalition of UAS Professionals, Nathan helps businesses excel in the burgeoning drone industry. Nathan's areas of focus include integrating unmanned aircraft systems into organizational workflows; helping small businesses get up and running; and consulting on the best ways to utilize unmanned robotics. Formal education includes Brown University, Georgetown University. Nathan is certified as a FAA Part 61 Private Pilot, FAA Part 107 Remote Pilot, USPA Skydiver and USPPA Power Paraglider. He serves as the UAS liaison to the Colorado Pilots Association.
Jason Cansler, Partner, UASidekick, LLC
Jason serves as UASidekick's chief "Ops Guy" and is also a General Aviation Private Pilot, UAV Part 107 Pilot with night flight authorization, and is also one of the original FAA 333 Waiver Holders. Jason joined the UAV revolution in 2015 by starting the drone imaging company, Under The Sun Imaging, LLC. In conjunction with the UAV startups Jason has accumulated 13 years of experience in the security field including five years as a decorated reserve law enforcement officer, three years as a South Carolina State Constable and more than five years as armed security officer licensed by SC Law Enforcement Division. Jason sits on the board for the Coalition of UAS Professionals and consults various industries on the inclusion of UAV's into their workflow.
President, Principal Consultant
Safeguards Consulting, Inc.
Mark Schreiber is a Security Engineer and Technical Consultant who has been in the industry for over 20 years. Mark is an ASIS International Certified Protection Professional (CPP), earned a CPTED designation (CPD), and has designed all forms of physical security systems across the globe, from door contacts to counter drone systems. Typical system designs are large campus, critical infrastructure systems that integrate complex access control, video surveillance, and perimeter intrusion systems for Fortune 500 clients. Through his experience and support of multiple ASIS Councils, Mark has presented at multiple ASIS Annual Seminars and ASIS trainings. In addition, Mark is an ASIS Council Vice President and Assistant Regional Vice President, past Chairperson, past ASIS Chapter Chairperson, and volunteer leader of several ASIS Councils.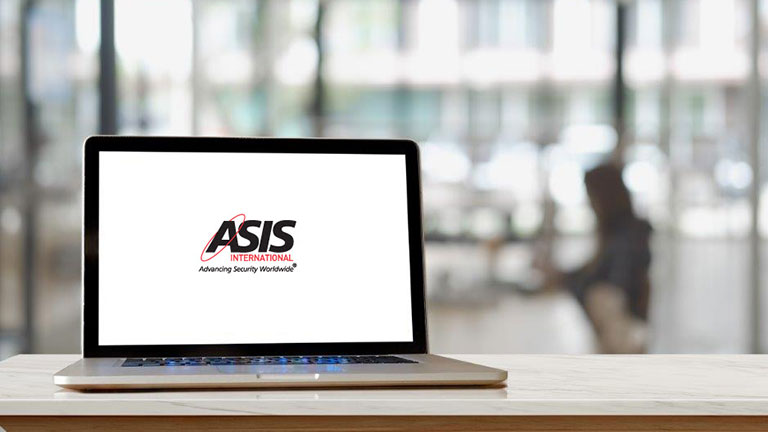 Gain access to all live and on-demand webinars for 2021—a minimum of 20 CPE-accredited programs on topics such as active shooter, ESRM, workplace violence, DE&I, and business continuity—PLUS the complete 2020 on-demand catalog for one low subscription fee. With content delivered by security experts who have proven expertise in their field, ASIS webinar content is relevant to the work you do as a practitioner every day. Build your security knowledge—or enable team training—by staying informed, efficiently and affordably.
$149 member | $199 nonmember
Cancellation and Transfer Policy
For a full refund or transfer credit, written requests must be received by ASIS at least three business days before the start date of the program. Those received less than three days prior will be charged a $25 cancellation/transfer fee.
Transfers will be limited to a maximum of two per original registration. No refunds or transfers are made for requests received on or after the start date. Contact us or fax your request to ASIS Member Services at +1.703.519.6298.
Please note that online subscriptions and downloadable products are nonrefundable, nontransferable.
arrow_upward