2020 CSO Summit Virtual Series
CSO Influence: Leading in Uncertain Times
ASIS and CSO Center is pleased to announce the 2020 CSO Sum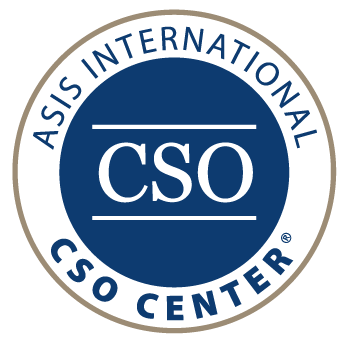 mit Virtual Series. In lieu of a physical gathering this year, we are presenting our education lineup in a series of webinars to deliver the value of this event in a way that is inclusive of the entire global ASIS CSO Center network.
Note: This event is open only to ASIS CSO Center members. Please visit csocenter.org for eligibility requirements and information on how to join the CSO Center to gain access to this high-level and valuable content.
View the 2019 CSO Summit Executive Summary
---
Access all three sessions of our CSO Summit Virtual Series at any time. Click the links below for more details and speaker information. Registration is complementary for CSO Center members.
Session #1: A Forecast of Geopolitical Change and Security Risk—Key Threats and Implications for Leadership
As CSOs, we find ourselves leading through volatility like never before. As the landscape evolves on a daily basis, so do the requirements of leadership and the demands of understanding the global environment. In this session, Jonathan Wood, Director at Control Risks, will tap into Control Risks' broad global reach to discuss geopolitical factors and threat vectors contributing to day-to-day decision making and enterprise risk.
Session #2: Fake News: Real Threats
In today's information rich environment, the news "cycle" has become almost minute by minute. With this rapid shift comes new security concerns that include reputational risk, employee safety and cyber breaches, to name a few. This conversation will present real-world scenarios that reflect the issues security professionals are likely to face. Jeremy Plotnick, an experienced public affairs professional will bring 20 years of expertise to the conversation with Lisa Oliveri, Director of Global Safety and Security, Education Development Center about the many factors involved in mitigating risk and ensuring positive outcomes in rapidly evolving fake news scenarios.
Session #3: Mitigating Stress in Security: Shaping Organizational Culture to Support Performance
Heightened stress levels in the workplace likely won't disappear anytime soon. Grounded in research, the insights covered will unpack myths we all share about stress and human behavior in stressful situations. This discussion will also touch on the importance of an organization's culture to support staff in stressful times and maintain effective performance. Speakers will share experiences with building and maintaining a positive workplace culture.
arrow_upward