11th Annual CSO Summit
Managing Change for Security Success

location_on Minneapolis, MN
Thank you to everyone who attended the 11th Annual CSO Summit in Minneapolis and helped make it a huge success! We hope you enjoyed yourself and walked away with valuable information that you can apply to your most critical security challenges and initiatives.
Held annually each spring, the CSO Summit is an exclusive high-level forum that brings together CSOs, key policymakers, and thought leaders for three days of deliberate conversations, executive development, and unparalleled networking. The Summit provides a unique opportunity to have strategic-level discussions, explore the key drivers of change worldwide and their impact on your business, and make invaluable connections.
​This event is open only to CSO Center members and those who are eligible for membership.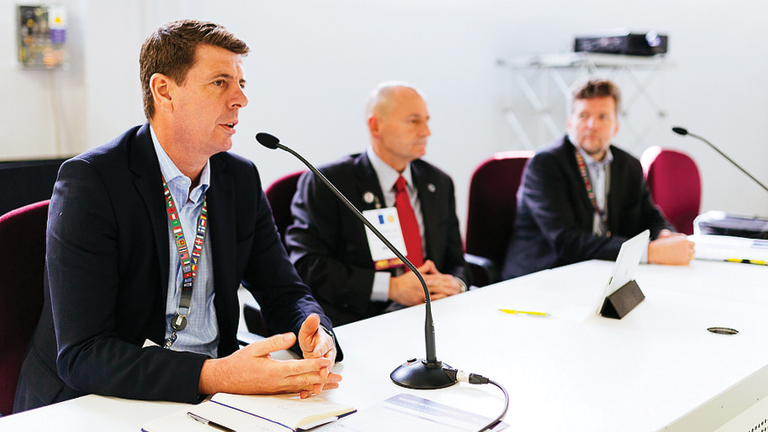 ​Check out just a few of this year's highlights:​
A highly regarded cross-industry lineup of influential security leaders and innovators from Mars, Inc., Facebook, Land O'Lakes, China National Petroleum Corporation, and Medtronic—just to name a few

Futurist Scott Klososky discussed the top trends affecting the security profession and explore the implications for security and your business.
An exclusive tour of the U.S. Bank Stadium—home of the Minnesota Vikings and Super Bowl LII—​and a private reception, hosted by Target
Executive Coach Angela Scalpello provided research-based leadership insights and business coaching focused on year 2020 leadership skills.
Sunday April 29
10:00 am – 6:00 pm
Registration and Info Desk Open
11:00 am – 5:00 pm
Leading for Impact; Building Skills for Future Success: Pre-Conference Coaching Workshop with Lunch
Angela Scalpello, Executive Coach
In this session, you will explore the latest research on management and leadership. In a combination of lecture, large and small group discussions, case studies and role plays, you will have an opportunity to identify your development needs in these areas and begin to build or strengthen the capabilities you will need. Working with your peers, you will be able to put this knowledge in the context of the security world and the specific organizational environment in which you operate.
The program will prepare you to move back into your organization and begin strategically applying this knowledge, supported by two 1-on-1, one-hour coaching sessions that you can use within three months of the Summit.
This workshop is limited to 25 participants—reserve your seat today!
6:00 – 7:30 pm
Opening Reception

Sponsored by: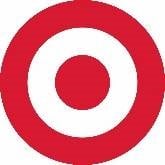 Monday, April 30: Worldwide Drivers of Change
Sponsored by: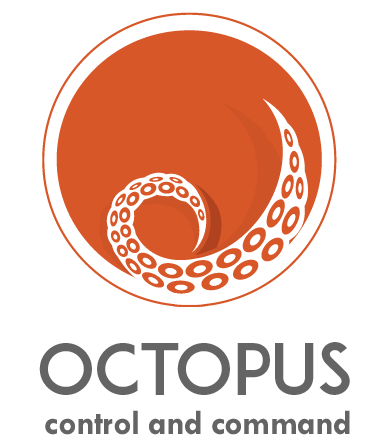 7:00 am – 3:30 pm
Registration and Info Desk Open
7:30 – 8:30 am
Continental Breakfast

Sponsored by:

8:30 – 9:00 am
Welcome from ASIS Leadership and CSO Summit Overview
How can we best prepare our organizations and our teams to manage significant change? Futurists retained by ASIS International identified change drivers as key to shaping the future practice of the security profession:
AI Friends, AI Foes; Global Rules in Flux; Tomorrow's Internet; and Complexity at High Speed. These topics will serve as a framework for two days of discussion.
9:00 – 10:00 am
The Changing Technology Landscape

Scott Klososky: Founding Partner, Future Point of View
From tomorrow's Internet and augmented reality, to AI and the Internet of Things, CSOs face an uncertain and complex environment. Explore evolving opportunities in these realms, and learn how to prepare for ambiguity and change.
10:00 – 10:15 am
Morning Coffee Break
10:15 – 11:45 am
What Do the Change Drivers Mean in Practice for CSOs?

Panelists:
Martin Barye-Garcia, Security Director, The Americas, Mars Inc.
Nick Lovrien, Chief Global Security Officer, Facebook
Scott Lowther, CPP, Manager, Corporate Security & HSE, PetroChina Canada, China National Petroleum Corporation
11:45 am – 12:45 pm
Networking Lunch

Sponsored by:

12:45 – 2:00 pm
Breakout Sessions
Implementing ESRM: A case study from UT Aerospace

Facilitator: Jonathan Harris, Associate Director, Security, Property & International Trade Compliance, UT Aerospace
The CSO of the Future: Where is the profession headed? (limited to 10 participants)

Facilitators: Michael Gips, CPP, Chief Global Knowledge & Learning Officer, ASIS International
Scott Lowther, CPP, Manager, Corporate Security & HSE, PetroChina Canada, China National Petroleum Corporation
Defining your Corporate Business Strategy

In this myth-busting breakout session, learn to align strategy with organizational capabilities—while managing external change.
Facilitator:
Chris Walker, Management Development Consultant
2:15 – 3:45 pm
Leading and Managing in a State of Constant Change: The CISO Perspective

WThis panel of accomplished CISOs has experienced the pressure of succeeding in a complex and volatile business environment. They will share their experiences on building strong teams across the enterprise, key business drivers, and the changes they see on the horizon for technology and security.
Facilitator:
Gail Essen, CPP, PSP, President, Professional Security Advisors
Panelists:
Jill Allison, Security Consultant
Jadee Hanson
, Senior Director of Information Security, Code 42
Dané Smiley
, Information Security Senior Director of Governance, Risk and Compliance, Ameriprise Financial
Milinda Rambel Stone
, Senior Director, Global Security, SPS Commerce
3:45 – 4:15 pm
Afternoon Networking Break

Sponsored by:

4:30 pm
Shuttle Bus Departure from Target Plaza Commons to U.S. Bank Stadium
5:00 – 6:30 pm
U.S. Bank Stadium Tour

Sponsored by: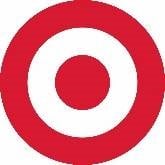 6:30 – 8:00 pm
Networking Reception
8:00 pm
Shuttle Bus Departure to Minneapolis Hilton
Tuesday, May 1: Leading for Impact
7:00 am – 3:00 pm
Info Desk Open
7:30 – 8:30 am
Continental Breakfast
8:30 – 9:00 am
Monday Takeaways: What do the Change Drivers Mean for Successful Security Leaders?
Chris Walker, Consultant, Executive Education
9:00 – 10:00 am
Strategic Leadership for Future Success

What does it mean to lead when research tells us that the skills once sufficient to succeed are now taking a back seat to abilities such as collaboration, complex problem solving, and cognitive flexibility? Learn about best practices in leadership from both research findings and your peers.
Angela Scalpello, Principal, The Scalpello Group
10:00 – 10:30 am
Morning Coffee Break

Sponsored by: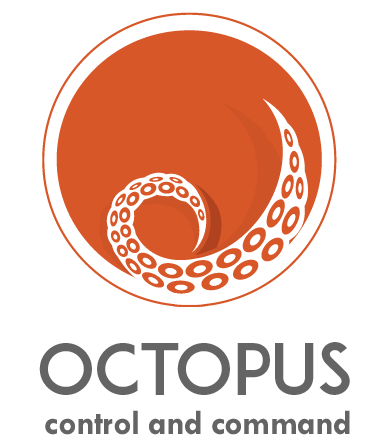 10:30 am – 12:00 pm
Managing an Integrated Security Function: Leadership Skills Across Operational Areas
Travel, IT security, safety, loss prevention. These are just a few corporate units that may report to security, but no two security departments are the same. This panel of CSOs/CISOs will explore how they lead across varying functions and manage change to ensure a strategic security presence.

Patrick Joyce, Vice President-CISO/CSO, Medtronic
Scott Singer, CIO, CSO, CISO, PaR Systems
Don Taussig, Director of Global Security, Land O'Lakes
12:00 – 1:00 pm
Networking Luncheon
1:00 – 2:30 pm
AI Applications: Seismic Shifts Ahead!
It's said that artificial intelligence is our future, but it's already here. Explore current applications, risks, and opportunities and get ready for AI's tectonic effects in years ahead.

Facilitator:
Michael Gips, CPP, Chief Global Knowledge & Learning Officer, ASIS International

Panelists:
Tim Williams, CPP, Vice Chairman, Pinkerton, Global Security Services
Jack Zahran, President, Pinkerton
2:30 – 3:00 pm
Takeaways and Highlights of the 11th Annual CSO Summit
arrow_upward