Sanjeev Mishra, CPP

by

Steven Barnett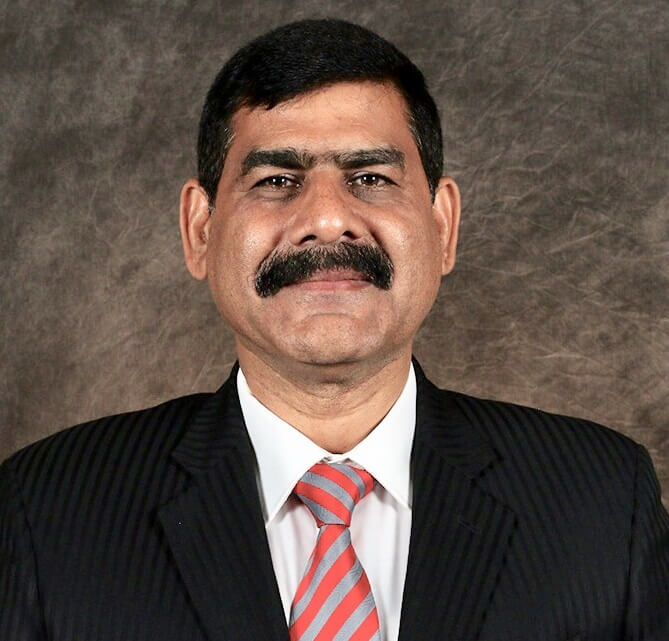 As chair of the ASIS Mumbai Chapter, Sanjeev Mishra, CPP, is a major advocate for board certifications in India, and his chapter recently spearheaded a free Certified Protection Professional® (CPP) review program that drew registrants from all across India. He is happy to tell the story of how ASIS board certification has bolstered his career.
A captain with the Indian Army in the mid-1990s, Mishra surveyed the social, cultural, and political landscape, closely observing conflict trends. "I realized that the black-and-white character of conflicts, in which borders and combatants could be clearly characterized, were taking on an unconventional gray character," he says.
These thoughts followed him as he made the choice to transition from the military to a security career. "With sovereigns focusing on inward security, and corporations getting in on the act, I decided to devote my skills to safeguarding business interests just the way I'd protected borders."
He joined the profession as a security manager for Reliance Industries Limited (RIL) in 1996. After spending a decade working in industrial security, he left RIL in 2006 to join a U.S. banking start-up. Determined to catapult his career to new heights, he decided to pursue the CPP certification.
"My CPP certification made me stand out from the crowd and embedded me into a league of extraordinary security professionals," he says. "Not only did I enjoy support and admiration from my security community, my accomplishment was also appreciated by business leaders in the form of speedy promotions and exceptional pay hikes in the ensuing years."
In 2011, he returned to RIL as vice president of global corporate security. In this role, he is responsible for developing strategy, maintaining oversight, and leading daily security operations. He manages a team of 90 security executives and more than 1,400 outsourced staff in the business infrastructure, life sciences, healthcare, education, and aviation sectors. In a typical day, his duties are as diverse as conducting field visits, auditing site security operations, participating in strategic reviews, and developing liaisons with business resiliency agencies and built networks within local and global security communities.
"I have been recommending the CPP program to all budding security professionals," he says. "To me, CPP stands for Credibility, Proficiency, and Professionalism. This certification equipped me with the requisite credentials, competences, and confidence to voice a well-rounded professional opinion to senior leadership and be heard."
Mishra opened his chapter's May CPP review session by sharing his career journey. Perhaps the most important advice of his inspirational talk was that certification "is worth every bit of effort."
"It is important to take the first step," he notes. "Do not give in to procrastination. Be steady in your pursuit. It will take hundreds of hours of hard work and there are no shortcuts. Just as in your security practice, create a plan, make it time-bound, and follow through on it. You are bound to succeed."
"This profession is full of challenges and rewards. There is never a dull moment in our industry. We put in the effort because we believe in our work, because we are passionate about it, and because we're helping people who need it."